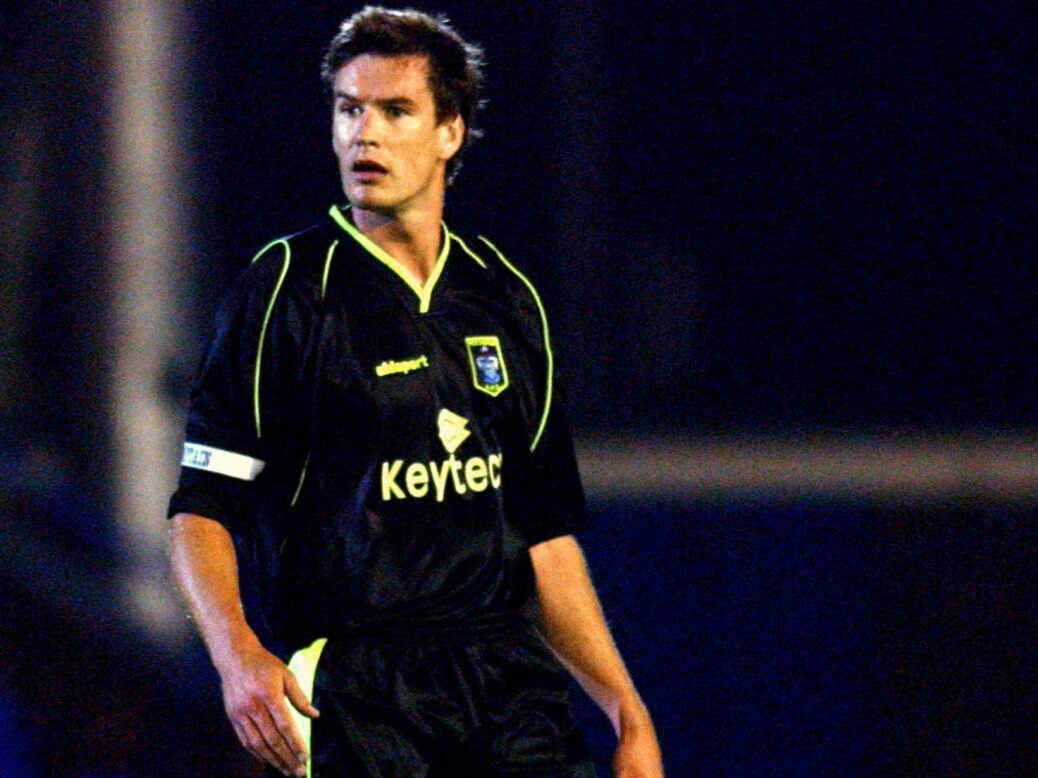 Cheshire's 'Golden Triangle' of Wilmslow, Alderley Edge and Prestbury is home to many of the Premier League's best-paid stars. We meet the advisers who help manage their money
When Simon Andrews signed to Manchester United as an apprentice in 1986, the average weekly salary of a Division 1 player was £554.39. After turning professional at United, he left in 1990 and spent a year at Oldham Athletic before retiring at the age of 21 – and embarking on a second career in finance.
Having built up a niche wealth management practice for sports professionals at St James's Place over more than two decades, Andrews was hired last year by Tilney as director for business development in sport, based in the North West.
The game Andrews played has been transformed by the development of the Premier League, a competition that has created a new cohort of HNWs since it was founded in 1992. Today, the average salary of a Premier League player is around £240,000 a month.
'Some of the players within Premier League academies are getting paid quite significant amounts,' Andrews tells Spear's. 'All of a sudden, you're thrust into this position as a young player.'
His role at Tilney places him at the nexus of this burgeoning wealth pool, where he works with players, agents, clubs and other stakeholders in the game to serve the wealth management needs of football professionals. 'It was a coming together of an existing sports proposition from Tilney and my network, which I have built over the years,' he says. His patch covers some of the richest clubs in world football.
In Deloitte's 2021 Football Money League, five of the 30 richest clubs by revenue in Europe are based in the north of England. Manchester United, which is fourth in the list, posted revenues of €580.4 million in 2019/20.
With figures like this, it comes as no surprise that Tilney is not the only wealth manager to beef up its presence in the region.
Julius Baer opened its first Manchester office three years ago. Sanlam purchased Cheshire wealth adviser Avidus Scott Lang in 2019, and UBS relocated to a larger Manchester office that same year.
But these international names have to compete with several boutique firms that have developed in the region.
'The competition is good,' says Gareth Griffiths, the co-founder of Pro Sport Wealth Management, who amassed 337 league games during a 13-year football career that included spells at Wigan Athletic and Rochdale. 'That's good for the players because, hopefully, that does drive value. But I think it provides somebody with alternatives. No one IFA or wealth manager has got a monopoly on this.'
Based in Cheshire, Griffiths operates within what is probably UK football's most famous neighbourhood, the so-called 'golden triangle' – an area between Alderley Edge, Wilmslow and Prestbury – which is famous for its expensive houses and supercars. Withinlee Road, its most expensive street, has an average house price of £2,336,000.
Griffiths founded Pro Sport in 2009 and has seen first-hand the rise in player wages, and the need for professional financial advice that comes with it. HMRC was investigating the tax affairs of 246 footballers in 2020 according to UHY Hacker Young, which cited the complexity of image rights as a major factor. (Image rights are taxed at 12 per cent – much less than the 45 per cent rate on income tax that players would otherwise pay on their wages.)
Complex financial predicaments such as these are where Griffiths steps in as a trusted adviser: 'They're thrown into the lion's den with decisions that they would ordinarily not have to make as an 18–19-year-old person,' he says.
Indeed, clients from the world of professional football present unique challenges for wealth managers. They are not renowned for their frugality.
'I had a call the other day from somebody who had an example of a client who hadn't played a first team match and had bought £3 million house,' says Jonathan Gold, a partner at London & Capital who works with several sports professionals. 'That sent alarm bells ringing.'
One important part of the equation is the duration of footballers' peak earnings: according to the Professional Footballers Association, the average length of a Premier League career is just eight years.
The task of the wealth manager, then, is to manage both long-term financial planning and the habits of clients in their twenties who have the spending power of a company director in their mid-forties.
One solution, says Gold, is to 'save it all in a boring liquid portfolio'. But one wonders how often this is actually done.
For Andrews, who has himself had to go through the 'body blow' of transitioning from football into a second career, a wealth manager needs to form a 'protective shell' and make financial planning as important to footballers as the type of boots they wear.
'It's so hard to make it, I know that personally,' he says. 'So when you do make it, you don't want to put the financial rewards that you've made at risk. There's no need to do that.'
Image: Gareth Griffiths /PA Images, Alarmy stock photos
Read more
So how should footballers manage their millions
Should billionaires be consigned to the dustbin of history? Some wealth tax campaigners think so
Special report: London's new generation of boutique wealth managers
What does the rise of private equity mean for wealth managers?