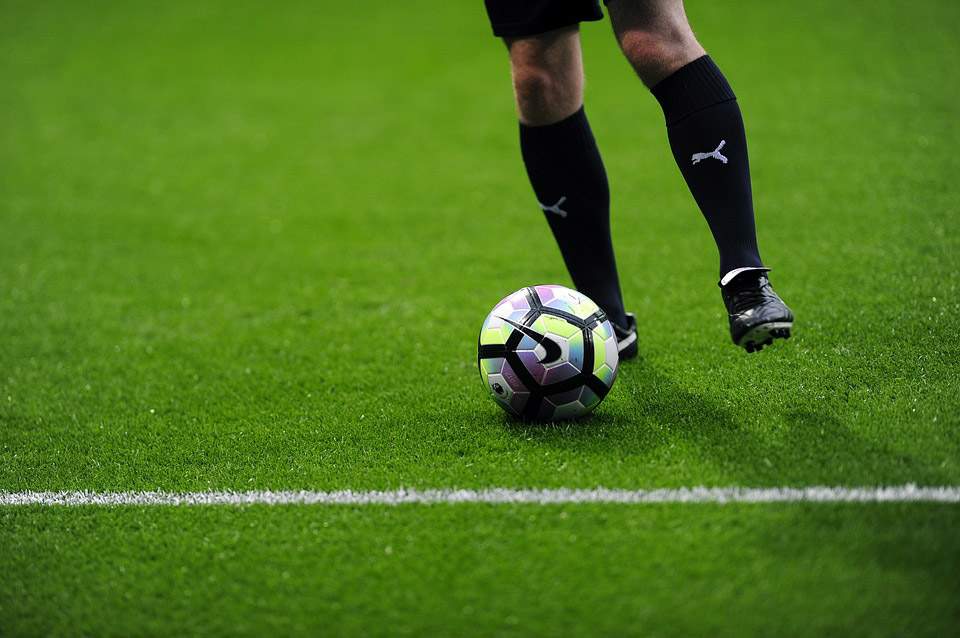 News that nearly 200 professional footballers are being investigated by the HMRC flags up the need for improved financial management – to protect their wealth and 'brands', reports Arun Kakar
News that over 171 players, 44 clubs and 31 agents are being investigated by HM Revenue & Customs over their tax payments is enough to raise questions about the type of financial advice that is circulating around sporting's elite.
Footballers are well paid, but their careers are short-lived. The average salary of a Premier League player is £50,817 a week – putting them on £2.6 million a year before endorsements, but the average length of a career, is just eight years. This – at a time when the sport has never been bigger – creates an odd mix for today's crop of footballers: amid the high pay and pressure, how does one plan for life after the game?
For Jonathan Gold, executive director at wealth manager London & Capital, the HMRC investigations are a potential sign that clients are falling victim to bad advice: 'Too often, sports people and entertainers are sold schemes without fully understanding the possible financial consequences if down the line HMRC want to reclaim the initial tax relief,' he tells Spear's. 'More often than not the possible tax advantages are highlighted but the ramifications and level of risk are swept under the carpet.'
Gold, a Spear's index alum, specialises in dealing with the finances of the wealthy and high profile. With sportspeople, the challenges for wealth managers are considerable, he says. Clients are notoriously elusive to approach and evasive when it comes to the relatively dry topic of setting out a long term financial plan.
'Recently I spoke to the family of a Premier League footballer, an international player in his early twenties who earns in the region of six or seven million pounds a year,' Gold says. 'If everything goes well, then that's great, but it would only take a small accident to end their career and things would take a different path. That individual is spending a large proportion of their salary as if they're always going to earn that amount over a 40-year career and will have a pension at the end.'
Despite the average premier league player being 27.1 years old, many haven't had the chance to develop the appropriate level of understanding or acumen when it comes to managing their finances.
"This can be exacerbated by a lack of access to the most appropriate advice.  Too often there [is] a team that are blocking access to the individual and the people responsible for negotiating the commercial contracts aren't necessarily best placed to advise on the individual's financial requirements when wealth preservation should be the primary objective,' Gold says.
Gold, by his own admission, believes that the wealth management industry can 'often be confusing and full of jargon'. Getting appropriate advice becomes both confusing and even misleading in some cases they are unaware of what they are being sold, or what underpins their wealth strategy.
It's because of these contingencies, that Gold says he approaches his practice from a different angle. A key lesson came in a meeting with a world champion athlete who approached him with an aim to 'win more trophies'. Confused (Gold didn't make that much of his sporting chops), it was an encounter that eventually led to an influential conclusion.
'Their point was, how could an investment portfolio allow them to concentrate on what is most important; playing their sport?' Gold recalls. 'This can be achieved through creating a simple, transparent portfolio with an emphasis on wealth preservation, giving the client peace of mind about both their financial security and the way in which their investments are structured.'
This perspective has influenced the investment approach that Gold takes with his high profile clients which span across various sports as well as other entertainment industries. 'What it comes down to is if you are a high performing sports person, you are a brand; you have brand value and you have often translated those brand values into endorsement or commercial deals,' he says.
The suggestion in the case of the client who wanted to win more titles was to build a 'credible, transparent' profile that aligned their professional and personal lives with a set of values and beliefs. It's by practicing wealth management in these holistic terms, that Gold has resonated with his high profile clients.
Sportspeople are not looking to engage in complex schemes – most just want someone to be able to look after their money while they focus on their game, believes Gold. 'If we help clearly translate this noise for the client and do our job properly, they can concentrate on doing theirs,' adds Gold.
Arun Kakar writes for Spear's