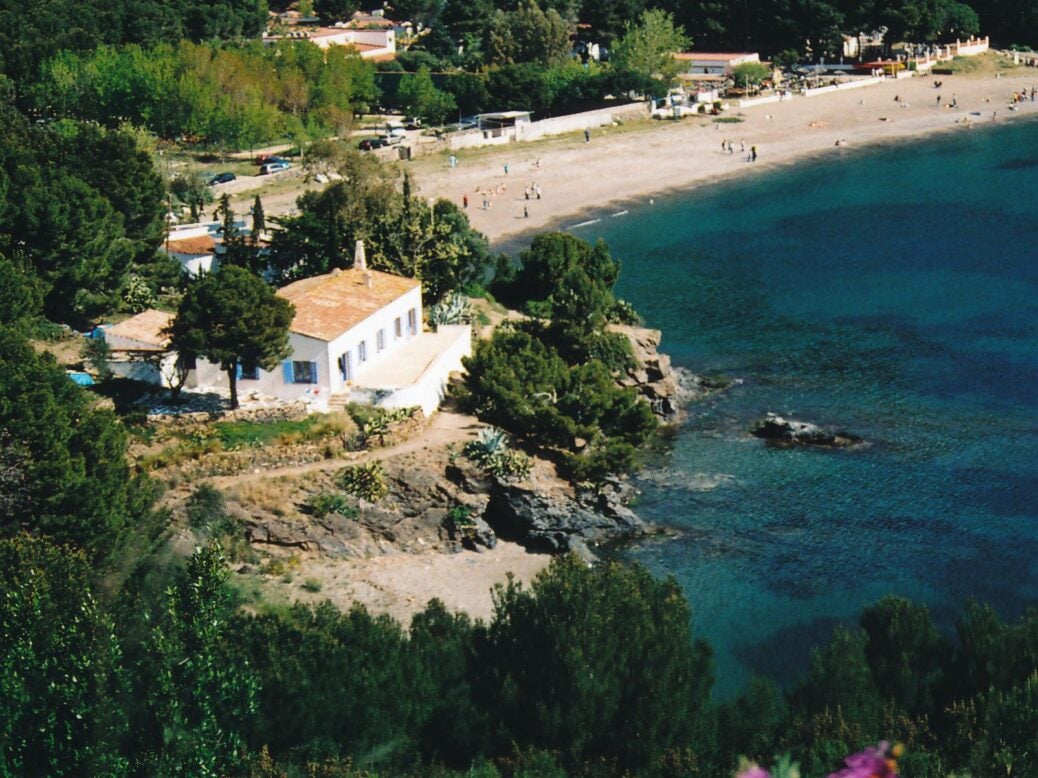 El Bulli's influence on our food is set to endure as agricultural and food-transformative technologies are at the forefront of culinary change, writes Alessandro Tome
Stranded at home by lockdowns and pseudo-lockdowns, my viewing habits of late have been decided by what some in my household regard as a 'democratic process'. (It's astonishing to the kidults and me how often the outcome of this process is in keeping with the will of my Angel Wife, but I digress.)
Somewhat reluctantly, I admit to thoroughly enjoying many of the programmes we've gathered in front of as a family – from the excellent Dix Pour Cent (aka Call My Agent!) to the brilliant The Queen's Gambit, the adorably naughty Emily in Paris and even the property porn of Selling Sunset.
But I have begun to miss the shows I would have chosen myself had I been watching alone while travelling – as I often did before all the nastiness. So when I did have some travel time, I restarted my solo viewing with El Bulli: Story of a Dream.
The documentary charts some of the most transformational, illuminated, accidental and simply lucky choices Ferran and Albert Adrià made, helped by manager Juli Soler and the team, as they challenged and changed so much of our interaction with food. In the fourth episode, the team fundamentally rediscovers how all five senses are a key part of how we 'eat'.
How the foam at the top of a glass of a freshly blended fruit juice concoction has all the flavour of the juice itself; how our eyes massively influence our perception of the way things taste; how we smell most things but rarely food – even though flavour largely comes from smell, not taste.
Taste is widely thought to be comprised of four basic sensations: bitter, sweet, salt and acid. But it's clear that sound contributes to the wider sensory experience of eating – negatively as well as positively. Think of that annoying loud table nearby, or that sizzling noise of a certain dish, and what that makes you 'taste'; how we touch everything as a child to discover our world, and how we love eating with our fingers whenever we are allowed; how the produce itself tastes and feels different if local, regional and honest.
This posh nosh talk is not only relevant for those who eat at three-star restaurants. If you have time, rewatch The Devil Wears Prada and the scene when Meryl Streep's fierce fashion editor character explains to a hapless Anne Hathaway why her sweater is a particular blue.
Whether in fashion or food, taste trickles down from the top. And, since Ferran Adrià was put in charge of the kitchen at El Bulli more than 30 years ago, our relationship with food has changed. Many of us still love the occasional fry-up – I certainly do. But we are also more aware of how much we eat, the quality of the product, where it's from, its freshness, how it tastes, how it makes us feel.
We don't need tons of it, if the flavour is there, we will be sated quicker. We don't need chemical additives or preservatives, especially if it's grown nearby. We are realising that food is the only part of our home budget we put inside our bodies, so we should be more aware. And of course, our current predicament has made us cook at home more – and hopefully better.
Several of my friends who did get Covid but were lucky enough to suffer only mild effects all agreed on one thing: the loss of smell was really strange and much more significant than they had expected. There was an upside: they experienced weight loss due to a lack of interest in food, having lost any pleasure in eating due to their lack of taste.
But having recovered it, they have found a renewed appreciation of not only the powerful emotions smell brings but also a new-found discriminatory approach to their food and a consequent evolution of their diet. El Bulli's influence on our food is set to endure, too. Agricultural and food-transformative technologies are at the forefront of a consumer-led push towards fresher, no-chemical, environmentally friendlier ways of producing herbs and salads nearer to our kitchen tables.
Producers are lowering sugar content through natural fermentation, an age-old tradition refreshed by El Bulli's disciples. This also cuts food waste. Other techniques reduce production and packaging waste while maximising output, also matching the best strains to their natural environments, minimising the abuse of natural capital such as water and soil.
More still is in research and development, soon to be unveiled. And, though it might not seem obvious at first, much of it is linked to the work of those genial Spaniards who managed to awaken us to our senses.
Image: 04/2006 Urheber: Michael Pfeiffer, Wikimedia Commons 
Read more
How the return of major sporting events will symbolise our Covid recovery
January books: four of the best reads out now