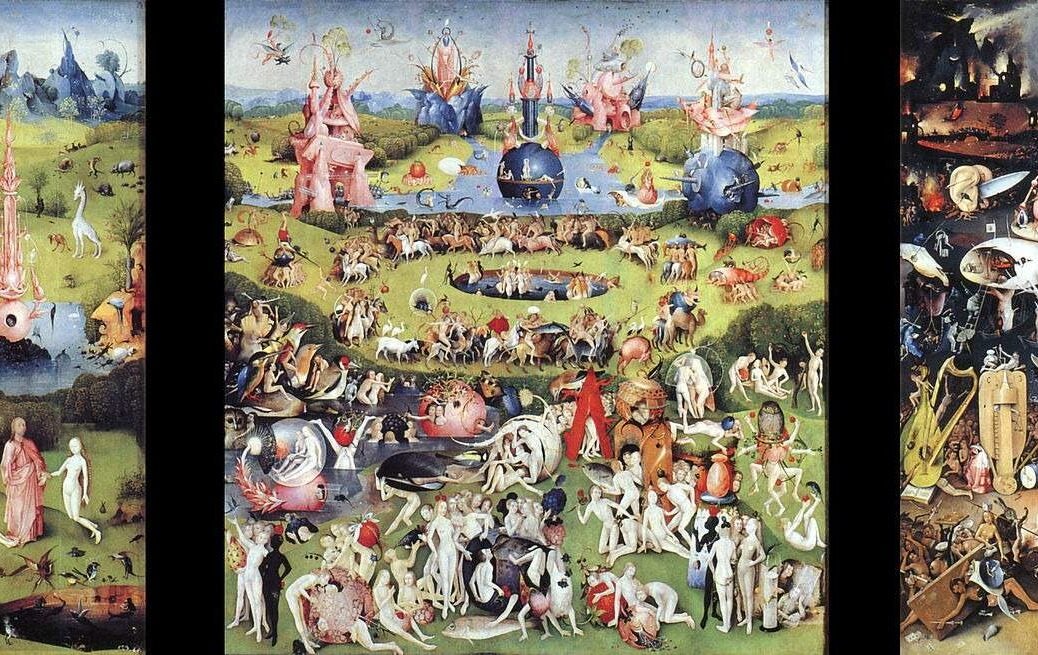 We always have choices if we want to make them – perhaps Covid-19 will help to bring out the best in humanity
As I am a self-diagnosed mild-hypochondriac (Angel Wife is screaming across the room 'total, not mild!'), you may have thought this article would have been about how I am not coping with the C-word. But no, aside from the small miracle that I have even allowed myself to approach this laptop without it being professionally sterilised and tested, here I am typing away about precisely that, the C-word.
But first, a confession: I'm shocked that my normally slightly odd behaviour of avoiding close proximity to potentially ill people (such as buying extra seats at the movies or banishing the Blond Twins at the sound of a sniffle) seems to have become the norm.
Alas, it's for all the wrong reasons. That's why I have to talk about the C-word and – more precisely – our new C-world. Beyond the medical issues, what is much more surreptitious is the impact on the long-term evolution of our societies. Just the fact that I fit in rather than out at the moment, for instance.
Even if I will soon be 'out' again, some of these new behaviours will not revert fully.
Take the commercial side. Disrupted supply chains will not fully revert to China (except for those who, if they survive this phase, have too thin a business model to afford otherwise), thereby helping revive industries in other parts of the world.
Nations and people were already questioning our direction on globalisation, the environment, inequality, profit at any cost, quality of life and purpose. We are also showing again that as a species we can rapidly adapt to survive – showing that, driven by fear, we can make drastic immediate changes to our behaviour. But again, we show that this fear has to feel really real and immediate and local before we do react. The environment needs dealing with urgently – we all know that – but that still feels somehow removed from us individually. So we don't want to change too much too quickly.
But then the C-word steals the lives of people we know, and we are suddenly able to change our lives and inadvertently change the environmental impact we have. These are seismic changes in terms of globality. Working from home goes from being impractical for companies to the new highly functional norm. Video calls are made to be as effective as possible in replacing meetings.
At the same time, this is driving us further into the digitalisation of relationships, unhealthy to our mental well-being as that might be, accelerating us into more singularity, a greater sense of self-sufficiency or self-protection. If misused by nefarious political forces, that leads to a deepening of that destructive sense of self-importance, xenophobia and even racism in all its forms – and here history shows us that conflict is never far behind.
Fortunately, I have great belief in our better primeval instincts that we much enjoy deriding and often ignoring. I hope the new C-world will ultimately accelerate the adoption of a better life/work balance and even the realisation that it is more profitable for all, as happier people perform better.
More grandly, it might challenge the passivity of just accepting that negative outcomes are unchangeable – or that it is someone else's or some other country's fault. It may remind ourselves what we can do, what positive impact we can achieve when using the power that we have as a united species to serve us all.
It's a pity that we only ever seem to miss that one last step – to choose to do so of our own volition rather than out of fear for our personal survival. Until then, it seems we have enslaved ourselves to repeating history – evolution through trauma. Or have we?
We always have choices if we want to make them – perhaps Covid-19 will help to bring out the best in humanity.
Image: Hieronymus Bosch, The Garden of Earthly Delights, oil on oak panels
This piece first appeared in issue 74 of Spear's, available now. Click here to buy a copy and subscribe
Read more
Onboard Lady Moura: The world's first superyacht
This is a time for reflection, not 'revenge spending'
Why Lucknam Park is my ideal lockdown destination