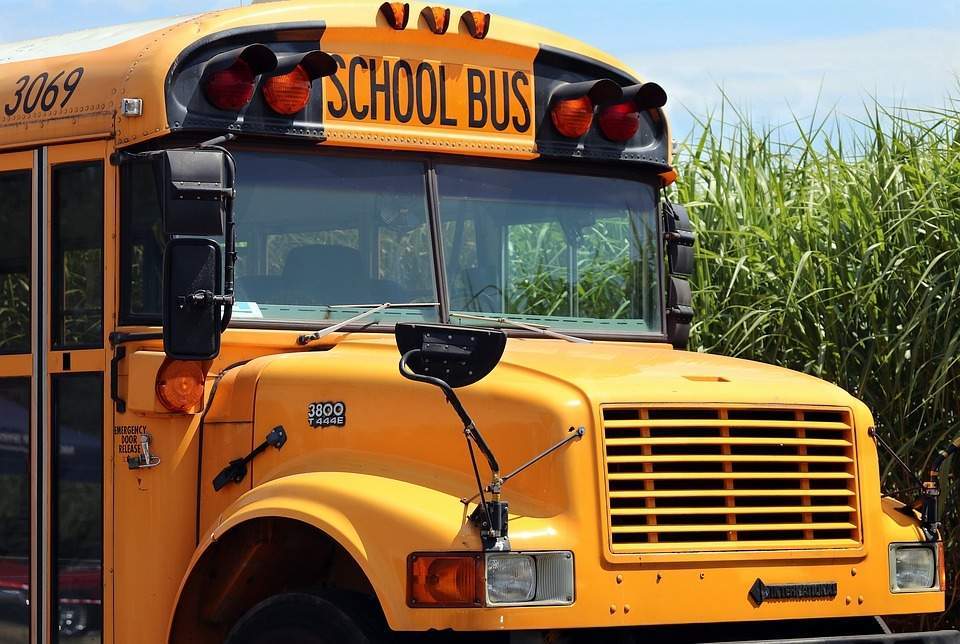 When it comes to property and education – it's all about finding the proper fit, write Hannah Aykroyd and Richard Northey
As Warren Buffet once observed, 'Someone's sitting in the shade today because someone planted a tree a long time ago'. This is especially true in planning for the education of the next generation.
Before children are even born, when they are a mere glimmer in their parents' eyes, the most successful families will likely have a clear idea of where they intend the little darlings to attend school. They are right to think ahead; the competition for places in the best UK schools is famously intense. Even with the most careful early planning, there are no guarantees.
Hannah Aykroyd, Founder & MD of property advisory Aykroyd & Co, and Richard Northey, Founder & CEO of The Education Consultancy  work intensively with clients to ensure these intentions become plans and plans become reality.
'Houses and schools go very much together. Particularly in the British system, it is very strategic,' explains Northey. 'A lot of my job is explaining to families how the system works so they can use it to their advantage.
'They need the right feeder school for their ultimate goal school, and this can actually mean registering children for the right feeder school on the day of birth. Clients might say they want their unborn child to attend Eton, for example – and then you can back it up to the best prep school and then from there back to the feeding nursery in a specific neighbourhood.'
The Right Home
Aykroyd asks clients to envision how they intend to live in a house in five, 10 or 15 years' time.
'Asking these kinds of questions can be incredibly fruitful and really drive decisions in surprising ways,' Aykroyd explains. 'If clients don't have children, are they planning to? If so, when? If they have preschool children, where are those children going to school? If their children are in school now, which school will they be attending next? We take a deep dive with them to try to help them think about things they might not otherwise consider.'
If clients are intending to have children in the next five years to 10 years, then investing in a home with education in mind can be very financially beneficial, as in addition to the upheaval of moving house, it takes five to ten years to justify the current high levels of Stamp Duty Land Tax and other transaction costs.
It's important to remember that living near your school of choice is just as key if you intend to educate your children privately as it is if you intend to use state schools with catchment areas.
'It's amazing how many families would like to be able to walk to school,' says Aykroyd. 'Lifestyle-wise it's worth looking at the commute when considering where to buy your home. You want to be close to the school, so the weekends are not spent as a taxi-service running to and fro.
'You also want to be nearby so you can be part of the community of the school, something that is particularly important for families coming from overseas. London is so big and so localised – it's really a series of villages. So you need to think carefully about proximity.'
Should one choose a property before a school or a school before a residence?
'We would almost recommend doing everything at once – as difficult as that sounds,' says Aykroyd. 'The ability to have a free-flowing conversation with Richard and with clients about where they want to live and where to educate their children – that collaborative approach is gold.'
The Right School
Hannah and Richard emphatically agree that sooner is always better.
'I meet pregnant mums quite early in the process,' says Richard. 'There are certain schools in central London where you have to register upon the day of birth. In my world the earlier people are looking, the better and the more options are potentially available.'
Finding the right school is just as personal as finding the right home he says:
"The UK is different from many countries. It is really about the child and finding the right fit for them and letting the child's abilities, interests, character be the guide,' explains Northey. "HNW families come from around the world to the UK for schooling. It is amazing how many International families – Brazilians, Russians, Middle Eastern – want a British school. Our education system is something we in the UK can be very proud of.'
Northey says that sometimes internationally wealthy families, or those who are very influential in their home countries, may expect a door to be thrown open because of resource or connections.
'This is just not the case in the UK,' he explains. 'Here it is all about the fit for the child. It's important to remember that if you had to pull strings to get in, it wouldn't be the right fit for the child. You want to find that school where the child is happy and can fulfil their potential. Finding the right fit is a win for everyone: child, school, family.'
Hannah Aykroyd is founder and MD of Aykroyd & Co 
Richard Northey is founder of The Education Consultancy
Read more