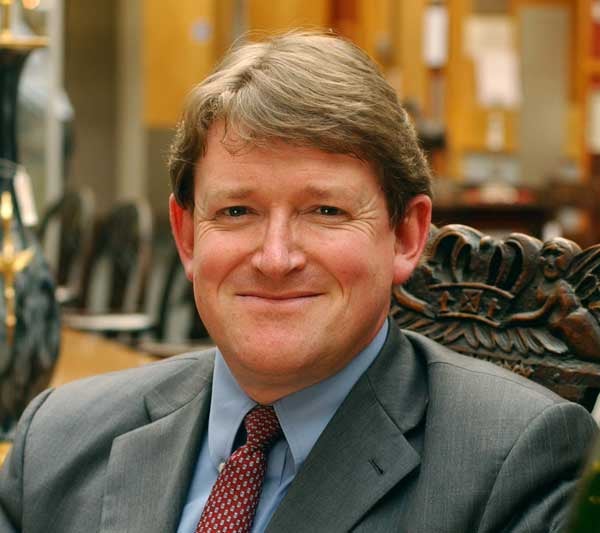 'There's been a steady rise guided by people who like wine rather than people who like buying wine,' says David Elswood, who is rejoicing that the market is back as it should be: 'Strong, steady and a reliable place to invest.'
Prices have stabilised after the 2008-2013 boom and bust driven by China, and are gradually on the rise again. 'The older guard prefer it to be modest increases and the slow, steady growth that we recognise as pre-2008,' explains Elswood, who joined Christie's in 1985 and has held the role of international head of wine sales and principal auctioneer since 2003. Unsurprisingly, he spends his life drinking 'rare, exciting and exceedingly valuable wine', currently favouring old port, 'which is fantastically rewarding and financially not so scary'.
Founded in 1766, Christie's wine department is the oldest in existence. Auctions take place all year round in London, New York, Geneva and Hong Kong, as well as the annual charity Burgundy auction held at the Hospices de Beaune, also the oldest of its kind in the world.
The premium at auction is on the old and the rare. 'If you have 1795 Madeira, of which there will only be a few dozen left in the world, you can't put a price on it precisely,' says Elswood. 'The auction market puts well-informed buyers in competition to see who wants it most. It's a pretty well-formulated process. Rare things are never sold for little money.'