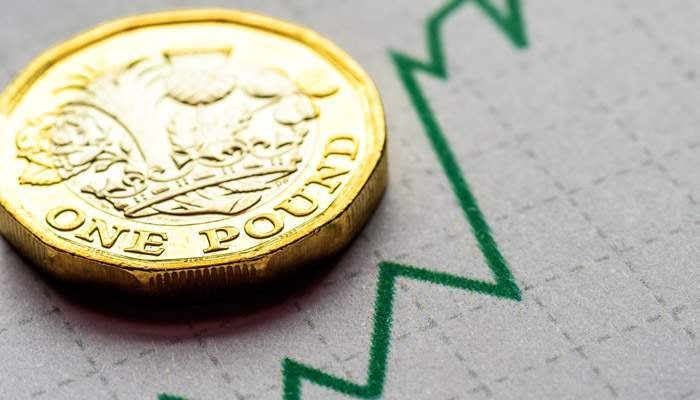 The Queen's bank offers a rosy outlook for 2018, anticipating a rise in sterling and growth across the world economy, writes Olenka Hamilton
Sterling will recover some of its former lustre against major currencies during 2018, in a year which should also provide investors with attractive returns backed by global economic growth, according to Coutts.
The pound 'is expected to recover further against major currencies' the bank said, noting that it remains at the low end of its 40-year valuation range. Sterling traded at 1.38 against the dollar this week, which is up from a low of 1.20 at the beginning of 2017, though still a far cry from its average range around the 1.60 mark over the previous five years. As a result, Coutts announced that its investment portfolios, which last year comprised 62 per cent sterling, will this year comprise 75 per cent.
The bank's investment experts are also bullish about the global economic outlook: there is no sign of recession in the US, company earnings in major markets continue to rise, and world growth is expected to continue through 2018 — all of which signals an investment market worth being involved in.  Storm clouds, as such, come in the form of higher inflation for HNWs, where prices have risen faster than the Consumer Price Index, and slower growth in the UK.
'For us it's business as usual and the UK is still a great place to do business, and the last year of a bull market is the best,' says Alan Higgins, CIO at Coutts. 'We continue to have confidence in equities, with a bias towards those regions where we see the growth cycle persisting for longer like Europe and Japan.'
Coutts singled out the global healthcare sector, which remains relatively inexpensive 'by long term standards and continues to deliver healthy earnings growth which investors haven't appreciated yet fully'. In addition, the bank is positive on pharmaceutical and biotech which 'should benefit from long-run demographic trends, with older people across the world increasingly prepared to spend heavily to live healthier lives'.
Japan is currently underrated after year of deflationary stagnation, the bank said. The Asian country is, however, starting to recover and enjoying its longest period of expansion since 2005. Both private consumption and global exports have been growing strongly and the Tokyo Olympics coming up in 2020 are expected to boost the economy by up to one per cent of GDP.
'Our view is that Japan's prospects are normalising and that the outlook for Japanese equities is positive. In our view, corporate balance sheets are healthy and equity valuations look attractive compared to other major markets,' adds Monique Wong, senior portfolio manager for Coutts, who is also positive about emerging markets, especially China and Russia. 'Investors in emerging markets should not be put off by the usual political complexities,' the bank noted in its outlook.
Camilla Stowell, head of investment and wealth management at the bank, noted a rise in philanthropic interest among clients, many of whom are 'giving away a disproportionate amount', with education, health and the arts the most popular recipient sectors. 'The purpose of wealth' is a growing preoccupation among clients, and especially among the younger generation who have a strong social conscience. Another major focus in wealth management is on the long-term: how to maintain the same lifestyle as people live longer, while making sure provision is left for the next generation.
Olenka Hamilton is staff writer at Spear's