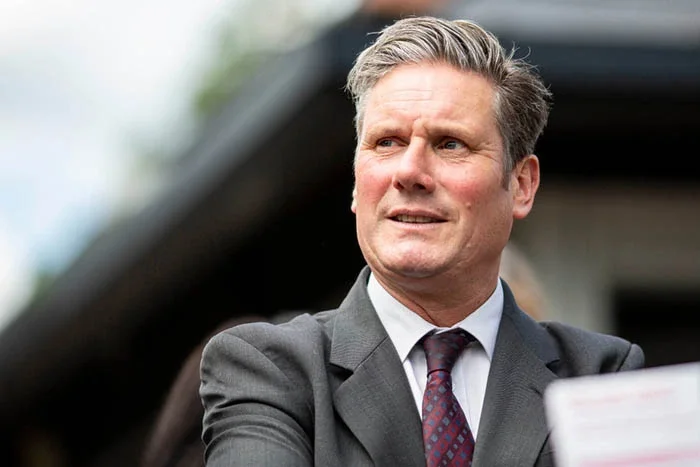 With Labour leading the polls, how will the increasingly centrist party target the wealthy? Professor Matthew Goodwin believes a 'wealth tax' is unlikely – and plans to remove private schools' charitable status will really put Keir Starmer to the test
If you believe the polls, the UK is heading for a Labour government with a commanding majority.
In the early months of 2023, against the backdrop of Boris Johnson's Partygate scandal and then Liz Truss's calamitous short-lived premiership, Labour cruised to an average lead of a staggering 26 points.
Were these numbers replicated at the next general election, due to be held next year, the Conservatives would suffer a worse defeat than they experienced at the hands of Tony Blair and New Labour in 1997.
Given all this, it's perhaps no surprise that more than two dozen Conservative MPs, sensing the changing wind, have already decided to step down at the next election. At the same time, Labour's shadow chancellor, Rachel Reeves, is busily wooing investors and business, preparing for her new life in Number 11.
Should investors expect wealth taxes?
Speak to people in the City and some will tell you we are heading back to the 2017-19 era in British politics, when the very prospect of a looming, wealth-bashing Labour government was enough to propel more than a few investors and companies to make serious plans for relocating outside the country.
I for one sat in many gloomy events, presenting polling and political data to business clients and investors about the anti-wealth Jeremy Corbyn and John McDonnell taking power.
But in other respects, we have now entered a new chapter in British politics. This is perhaps best reflected in the fact that every single one of the party leaders at the last general election in 2019 has stepped down or been pushed out.
The departure of Nicola Sturgeon, Jeremy Corbyn and Boris Johnson, who represented a particularly populist cohort of leaders, and the rise of the far more managerial, technocrat and rather centrist Sir Keir Starmer and Rishi Sunak speak to this shift.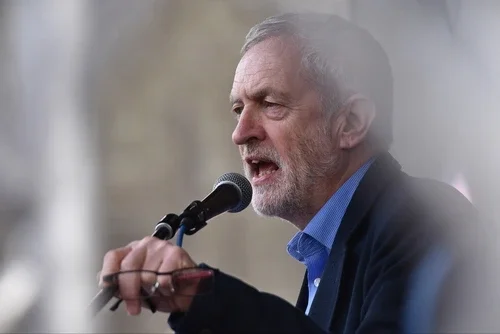 Radicals have seemingly left the building while self-described moderates are back in charge, uniting around a new high-tax, high-spending, high-debt, accepting-of-Brexit big-state consensus. Unlike recent general elections, there is simply very little to set Labour and the Conservatives apart any more.
And this, I think, is also true of the economy and wealth. While Starmer will have to find ways to mobilise his hard-left flank of Corbynistas at the next general election, I personally doubt this will involve a commitment to anything as radical as a wealth tax.
He is now positioning himself as more of a Blairite than a Corbynista, so I think it's relatively safe to assume this is now off the table – despite protests from radical left agitators.
Keir Starmer's plan for private schools
Where Starmer will target wealth, however, is in other areas. Labour has already announced plans to remove various tax advantages for the wealthy. Starmer has said he wants to remove private schools' charitable status, meaning they lose their VAT exemption and increasing the costs of private school fees.
Privately, headteachers of some well-known independent schools have suggested that stripping an institution of a status it has enjoyed for centuries could be less than straightforward.
Labour would raise £1.7 billion a year through taxing private schools to fund an education fit for the future.#Marr pic.twitter.com/XXFkKypfGQ

— Keir Starmer (@Keir_Starmer) September 26, 2021
Is an independent school that uses a substantial chunk of its fee revenue to educate the gifted sons and daughters of families of limited means really an organisation that Starmer wants to target?
And is he sure the state sector is ready to increase its share of the 9 million pupils in the UK – a number that is already growing? If he forges ahead with his plan, this thesis will be tested and may well alienate a large chunk of the aspirational middle class.
Landlords, capital gains and inheritance tax
The party has also promised to abolish 'non-dom status'. In recent months, more than a few Labour MPs have been arguing that the established £3.2 billion this measure would raise each year should be ploughed back into the creaking National Health Service, or helping people manage the energy crisis.
Shadow ministers are also being pushed to introduce other measures. It's likely, for example, that a Labour government would introduce more restrictions on buy-to-let landlords, tilting the axis further in favour of renters than property owners.
The party is also being urged to equalise capital gains with income tax rates, to apply national insurance to investment income, to close inheritance tax loopholes, and even apply some kind of wealth tax on assets over £10 million, though as I say the latter is unlikely in my view.
People across this country face rising bills, higher costs and frozen wages. 📉

A handout for the richest 1% is the wrong priority, at the wrong time, for the wrong people. Labour will reverse it. #Budget2023 pic.twitter.com/lV8tKeOReS

— Angela Rayner 🌹 (@AngelaRayner) March 16, 2023
Either way, between now and the next election, Starmer et al will actively be looking for ways to differentiate themselves from not just the Conservatives but also the very HNW Conservative prime minister, who, in the eyes of many Labour voters, appears to be the very embodiment of the wealthy elite.
Introducing such measures is also politically popular, with large majorities of voters, amid a cost-of-living crisis, supporting pretty much any kind of clampdown on the wealthy.
So while this might not extend to a full-blown wealth tax, the message in my mind is pretty clear – changes are coming.
Matthew Goodwin is professor of political science at the University of Kent. His book Values, Voice, and Virtue: The New British Politics is on sale now. He tweets @GoodwinMJ
Order your copy of The Spear's 500 2023 here.
More from Spear's
How did the Budget affect inheritance tax?