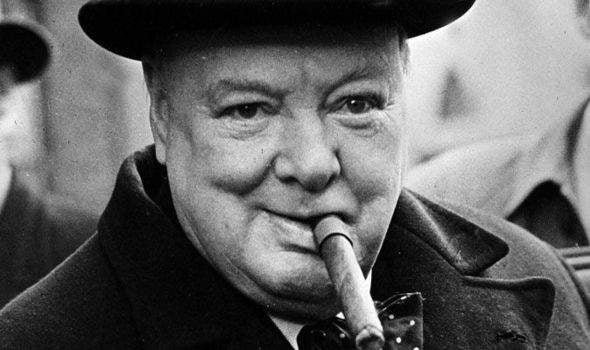 A cigar half-smoked by Churchill in Paris in 1947 sold for a record price at auction this week – but it's no surprise, writes Olenka Hamilton
Conjure up an image of Winston Churchill in your mind and it is likely there'll be a cigar and a partnering cloud of billowing smoke in there somewhere. For whether he was addressing the nation from a podium or stepping out of a motorcar and waving to the crowds, Britain's hedonistic war-time prime minister was rarely without cigar in hand, such was his devotion to the habit.
But it may come as some surprise that one of Churchill's half-smoked cigars has just sold at auction for over £9000. The iconic prime minister's iconic cigar, part-diminished from its original four inches but still very much in tact, sold at Boston-based RR Auction on Wednesday to an unknown collector from Palm Beach, Florida. The price fetched is more than four times that of another of his half-smoked sold by Duke's in 2015 for £2,000.
'I wouldn't smoke it, but I'm not surprised at the price it's gone for,' says Eddie Sahakian, manager at Davidoff London, which has been furnishing tobacco-loving epicures from far and wide since 1980 and counts Arnold Schwarzenegger as one of its most regular customers.
''They are not buying for the cigar but for what it represents. You think of Churchill and you think of cigars. In this cigar you have something that's synonymous with Churchill and that's a big deal in the cigar world but also historically. These things go for a lot and after Castro's half-smoked cigar, Churchill's is next on the list in terms of desirability. In terms of cigar memorabilia, it is very collectible.'
The cigar was allegedly preserved by British airman, Cpl. William Alan Turner, after his crew flew Churchill and his wife to and from Paris. The US auction company said that Churchill smoked the cigar on May 11, 1947, at Le Bourget Airport. Included in the auction was a photo signed by the prime minister that shows him with the cigar in his hand at the airport.
Olenka Hamilton is staff writer at Spear's