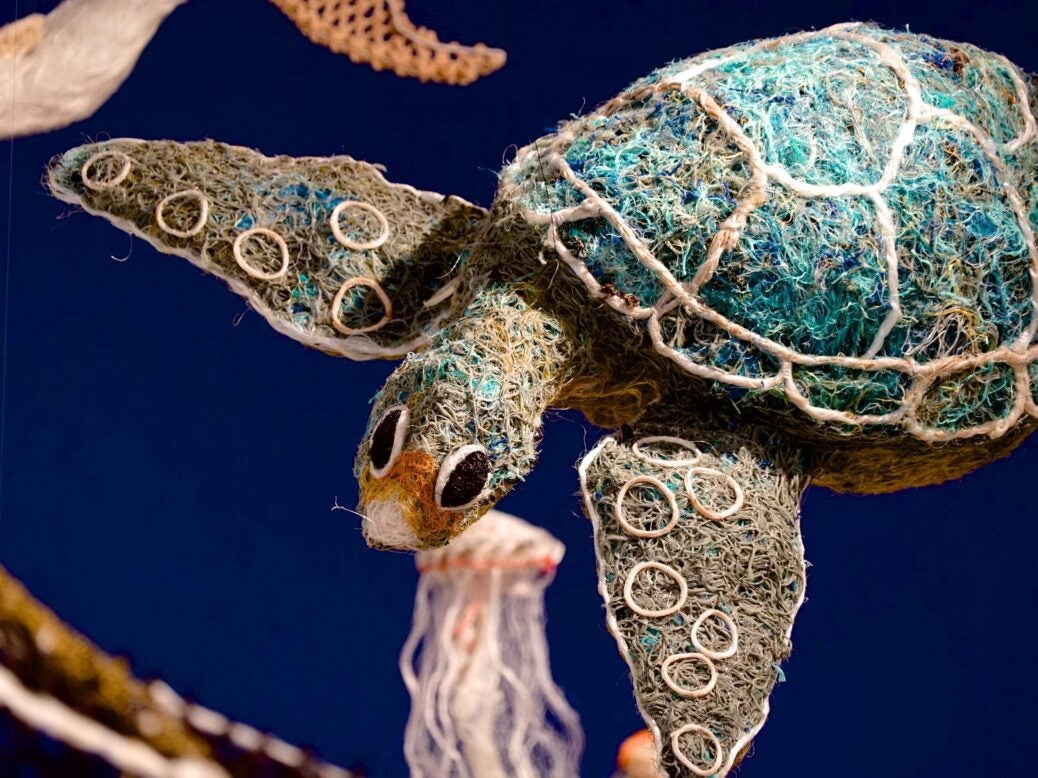 An artistic collaboration is set out to create public awareness of the growing crisis of plastic pollution in our oceans
As the global war on waste collects momentum, the exhibition Caught In The Net, JGM Gallery, London, SW11 4AY which opens on 13th June, is timely and significant.
Designed to link environmental artists and conservation groups with a wider audience, 'Caught in the Net' draws attention to the growing crisis of plastic pollution in our oceans, while acknowledging and promoting understanding of other cultures.
'Caught in the Net' features artwork developed as a collaboration of Erub Arts, the indigenous artistic community of Erub, a tiny island in the Torres Strait, off the coast of Queensland, Western Australia with Lynnette Griffiths and Marion Gaemers, Australian artists who are at the forefront of the global ghost net artistic movement.
Biodiversity, environmental preservation and proximity bring together these indigenous and non-indigenous artists. In recognition of World Ocean's Day on 8th June, JGM Gallery is partnering with Blue Marine Foundation (BLUE) to host a special evening for the foundation and its supporters.
Co-founded by George Duffield, BLUE's main focus is to protect the marine life that is this planet's life support system in addition to reducing overfishing in our waters.
In December 2018 BLUE announced that the UK government has pledged to ban electric fishing in UK waters – the fifth largest Marine Estate in the world.
The exhibition runs at JGM Gallery, Howie Street, SW11 4AY from 13th June –17th August 2019. Preview is on 12th June