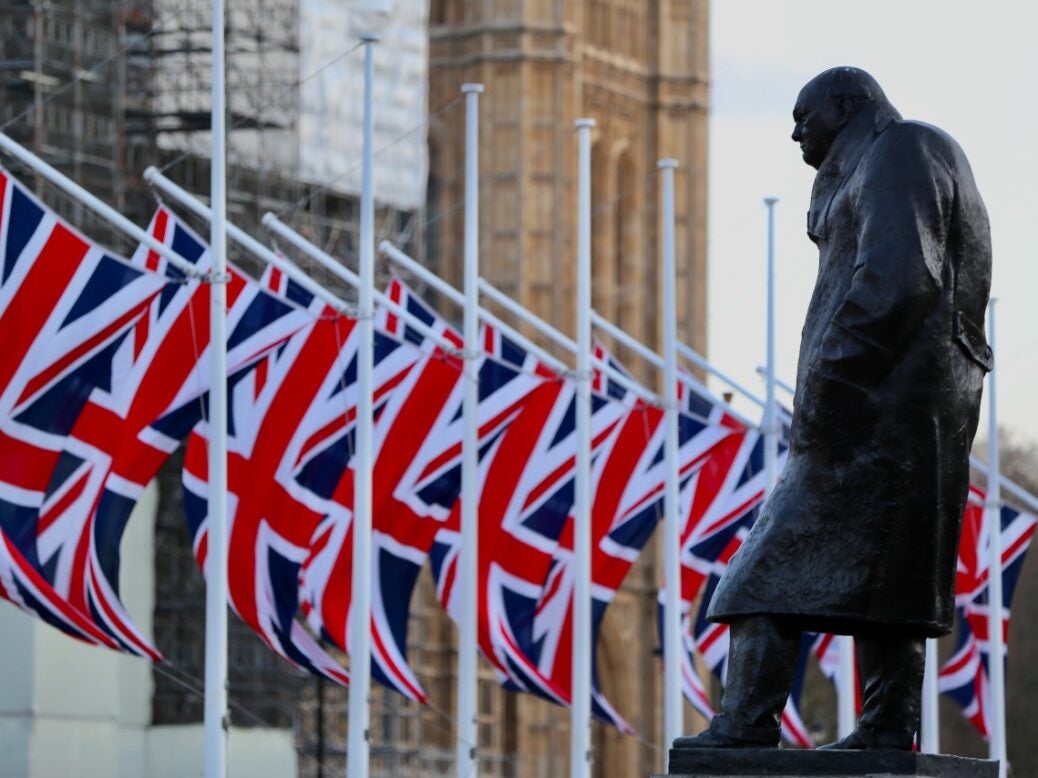 Former diplomat David Landsman has read the government's new 111-page report on 'Global Britain', so you don't have to
Ever since the UK voted in 2016 to leave the European Union there has been a lot of talk, especially by the British Government, about 'Global Britain'.
The idea is that 'liberated' from the shackles of Brussels, Britain would be free to play a dynamic role on the world stage. Until now, there hasn't been much content to back up the slogan, so it has been perfectly easy to paint on an essentially blank canvas whatever you wanted to see, either Britain regaining its traditional mojo both in trade and in global influence, or just a feeble excuse for the self-inflicted wound that is Brexit.
But now there's an answer. After several COVID-related delays, the British Government has published its Integrated Review of Security, Defence, Development and Foreign Policy boldly entitled Global Britain in a competitive age. I've read its 111 pages so you don't have to.
Why does the review matter?
I've also tried to answer some relevant questions: Does it matter? What are the most important implications for those doing business with Britain around the world, or in some way bound up with Brand Britain?
First of all, it does matter, not least because there is money attached in defence, science, aid, soft power and diplomacy. It's not just words. Significant uplifts in defence spending were announced in advance and, by all accounts, have gone down well in Washington (part of the objective, no doubt). The recent reduction in overseas aid still leaves the UK as one of the largest donors and Prime Minister Boris Johnson has made pretty clear that the recent reduction in spending will be restored before long. There's a whole annexe of spending commitments in science and technology, not to mention those extra nuclear weapons, reversing decades of reductions.
What does it say?
The general thrust of this review shouldn't be a surprise. The UK was always going to remain an engaged global player, from traditional security and diplomacy to climate change and cyber. It might be out of the EU – whose foreign policy heft remains, to put it politely, a work in progress – but remains a leading member of NATO and the G7, a Permanent Member of the UN Security Council as well in the Commonwealth which represents 54 countries and 2.4 billion people globally.
The domestic perspective matters too. There's always an appetite in the UK – from both left and right – for the UK to retain a strong international profile, whether your goal is to right the world's wrongs or project British power and support free trade. Importantly, PM Boris Johnson has always been much more relaxed about migration than his predecessor Theresa May, which should take some of the tension out of key relationships. Whatever you think about Brexit (and I'm sure Spear's readers have strong views) it was never on the cards that it would lead to isolationism. This review demonstrates that it won't.
While this report offers plenty of debating points for the 'foreign policy industry' (of which I was for many years a proud member), what does it mean for those whose business and professional interests are touched by the UK, at home or abroad? Here are six key takeaways.
Russia
Despite some nice words about respecting the Russian people and their culture and history, it's no surprise that the thrust is much harder, with talk of 'actively deter[ring] and defend[ing] against … threats' until the Russian state changes course. It would take a lot to overturn a centuries-old mistrust of the Russian Bear and recent behaviour from the attack on Sergei Skripal in Salisbury in 2018 which left one British citizen dead to the recent poisoning and imprisonment of opposition leader Alexei Navalny doesn't make it any easier. Unfortunately for advocates of nuance, there won't be much of a downside for a government which wants to take a tough line on Moscow in pretty well any situation.
China
On China, the balance is – and has to be – more subtle, as the political and economic stakes are greater. That said, the description of China as a 'the biggest state-based threat to the UK's economic security' shouldn't be taken lightly. The Government has signalled that it knows it cannot afford for its China policy to be led entirely by political or human rights considerations, but business should be prepared for seemingly inconsistent and sometimes abrupt changes of direction, with the potential for Chinese retaliation always present.
Smart sanctions?
One post-Brexit initiative is a new tougher sanctions regime, the so called 'Magnitsky-type' law targeted against perpetrators of human rights abuse around the world already and has already been used against Belarus. This is a 'Brexit dividend' which the Johnson Government is proud of and which is popular well beyond the core of Brexit supporters. The temptation to make good use of it will be strong. In a post-Iraq, post-Libya, post-Covid world a return to Blair/Clinton-era interventionism is not realistic but businesses should expect to hear regular calls for targeted sanctions against individuals and entities in the most powerful countries as well as the usual suspects among 'rogue states'.
The Indo-Pacific
The much-trailed focus on the Indo-Pacific appears in lights. From a strategic perspective, this is about the UK working with allies to counter Chinese influence. Realistically, the government admits it will often be a partner rather than a leader and seeks to build up relations with democracies such as Australia, India and Korea.
Politically, there's a tinge of twenty-first century 'East of Suez' about it marking a desire to present Britain as 'more than a European country'. While it is reasonable to question how much heavy lifting the UK will be able to afford, there will be a push to find tangible opportunities for bilateral collaboration for example with India, which Johnson will be visiting in the next few weeks.
Science & technology
A sign of the times is the emphasis on science and technology which has never played so great a part in a British Government security review. In his introduction, Boris Johnson aspires to making the UK a 'Science and Tech [sic] Superpower' by 2030, through investment in clean technology, R&D, cyber and digital and data, as well as making Britain welcoming to scientists from around the world. Expect an investment agency to knock on the door with a few incentives.
Britain's place in the world
My final thought is a broader one about the political consequences of Brexit. In reality, the UK was pretty free to make its own decisions on most of what's in the Integrated Review while it was still a member of the EU. But the sense of being 'on our own' means – as supporters of Brexit hoped – that more areas are exposed to a lively domestic debate. Britain was arguably overdue a serious debate about its role in the world. Social media articulates, exaggerates and amplifies divisions that before often lay quiet.
With a large Government majority, Boris Johnson's MPs feel emboldened to challenge the party line: WhatsApp discussions among MPs, raised in importance by Covid home working, has enhanced an existing trend. The case for human rights over trade, or to increase aid spending, are heard more than ever from Conservatives as well as Labour MPs. Anyone with international interests needs to be prepared for increasingly unpredictable consequences, both challenges and opportunities.
Of course, realising the objectives of this highly ambitious review depends on money – which will be in short supply, and be subject to no shortage of domestic claims. But there's no doubting the ambition to make Global Britain work.
David Landsman is Chairman of Cerebra Global Strategy. He is a former British Ambassador and senior executive. His articles reflect a personal view.
Read more:
Tom Steyer on Biden, taxes and changing Wall Street
Matthew Goodwin: Why the 'deck looks stacked' against Trump in November
Matthew Goodwin: Why political change in 2021 might be taxing for some