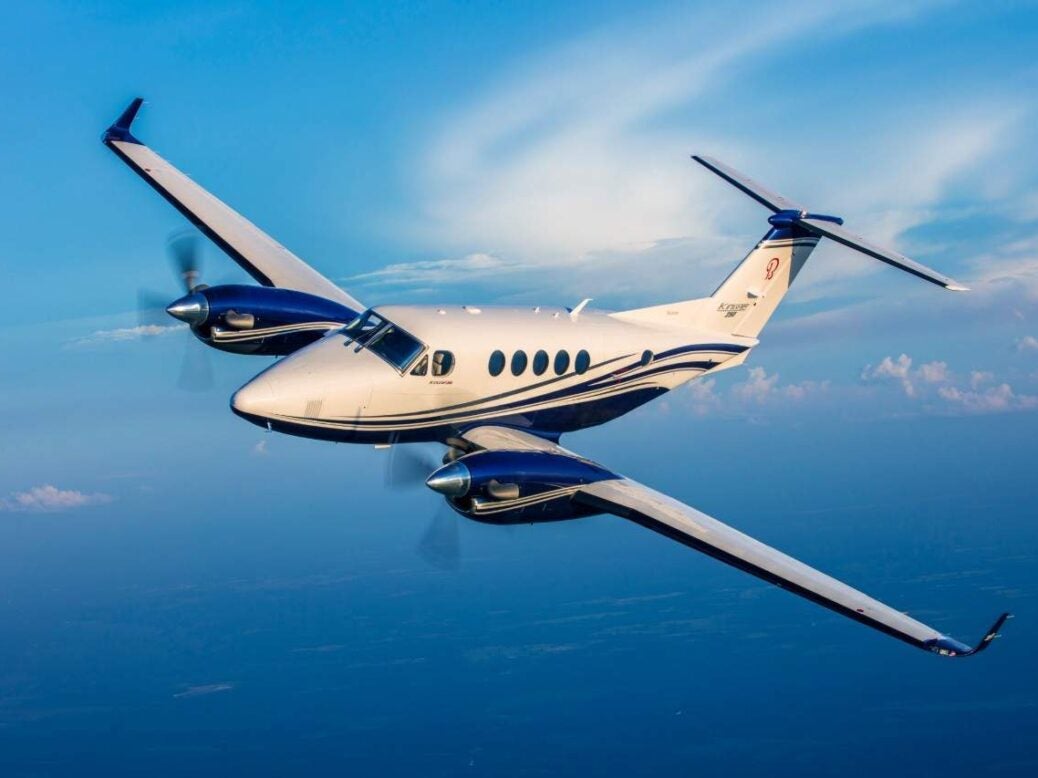 Beechcraft's King Air turboprop can propel you comfortably to your destination at a cost that private jets can't match
Flying privately is something more people are considering in the wake of the pandemic. As ever with private aviation, the main attraction remains that the aircraft will go where you want to go, when you want to go there – not according to an airline schedule decided by accountants.
This luxury comes at a premium. But what if the same experience could be found for far less money than you'd imagined? That's where turboprops come into their own. Beechcraft's King Air is the most popular in the world, and for good reason.
It has many applications, from supporting the Coastguard and military to moving cargo and flying executives to business meetings or families on holiday. What can the King Air offer you? They are cheaper to operate – and therefore to charter – than a jet. They can also operate to and from your local airfield – including grass – so there is a flexibility to get you closer to your destination.
You could depart from Shoreham instead of heading to a major London terminal, or you could land directly in Cannes instead of routing via Nice. From the UK, it is an easy hop to cover most of the Mediterranean, North Africa, Eastern Europe and Scandinavia.
The King Air is very fast and very capable. It can get you up to cruising altitude quickly and smoothly, and as a pressurised aircraft it's comfortable for up to eight passengers. And for flights of less than two hours it's cost-effective: a return trip from London to Newquay starts at around £4,000 for seven passengers.
Range is important with this type of machine. The King Air can stretch to 2,692 nautical miles for the top-of-the-range 350ER, down to 1,260nm with the baby C90GTx. The cabin feels slightly more snug than some mid-sized jets, but once you're seated it's spacious and the large windows provide an excellent view across the wings. There's no sense of claustrophobia.
Wing lockers provide ample storage space for golf clubs, skis or even shotguns if you're heading on a shooting trip, and there's plenty of performance to make for an enjoyable ride if you're flying yourself. In the cockpit, older King Airs have a panel cluttered with clock-style gauges, while the newer models have three very large, crystal-clear LCD screens.
The newest models (post 2015) have the very capable Collins Pro-Line Fusion avionics suite, which brings the King Air bang up to date. This is an aircraft whose reputation for longevity is more than justified.
Read more
'In essence, you are sitting on a live rocket' – flying the Aero Vodochody L-39 Albatros
McClaren's new GT: A reinvention of the grand tourer or 'just a supercar with the wrong badge?'
Licensed to thrill: Aston Martin's DBS Superleggera reviewed