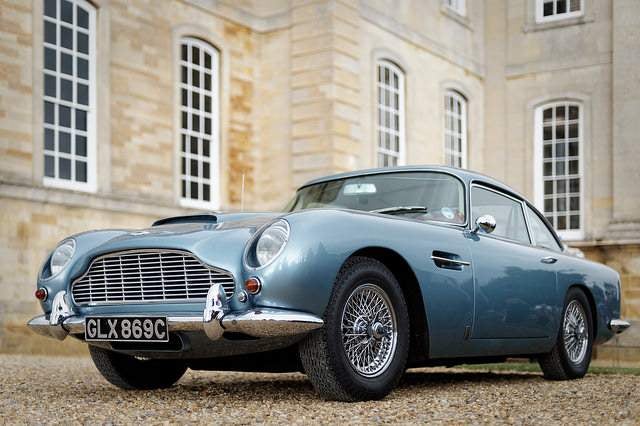 A sensible place to park your money, or just a trophy asset for HNWs? David Dawkins investigates
After seven consecutive quarters of profitability, luxury British carmaker Aston Martin shocked wealth managers this week after announcing plans to float on the London Stock Exchange.
Following another set of better-than-expected results, chief executive Andy Palmer told the FT that the decision is a 'monumental moment', and following the slow, steady surrender of Britain's motoring tradition, the chief executive's delight was palpable.
After surviving seven (yes, seven) bankruptcies, alongside Brexit gloom, and no shortage of President Trump triggered trade tension across key international markets, 'we' – the great British public, Palmer adds – can soon boast once again of having an 'independent British car company'.
But is this a proud moment for British industry, or a short-lived reprieve as the car industry veers towards electric offerings, and firms like Tesla? Is Aston Martin a sensible place for HNWs to park their money, or will it become merely an under-performing trophy asset in the years to come?
With an expected value of around £5 billion, a lot depends on the fundamentals of Aston Martin as an investment.
The numbers look good. Aston Martin reported revenues climbing 8 per cent to £449.9million in the opening months of this year. Demand in China is soaring with the release of three new sports cars –  The DB11 Volante, the DB11 AMR and the Vantage going down particularly well in east Asia.
As such, pre-tax profits hit £42 million, booking a profit margin of 24 per cent and with production set to begin of its highest-end regular model, the DBS, in the next quarter. The IPO has now become a question of not if but when.
But it's impossible not to be cynical. Is an old British car firm really ready for an IPO? Is there more to Aston Martin than Bond movies and Dover Street showroom merch – namely luxury fountain pens and heavily embroidered fleece gilets?
The short answer is yes. With expected sales of around 6,400 this year, climbing to 10,000 in 2020, and the launch of its re-imagined Lagonda brand – billed as the world's first zero emission luxury 'marque' – Aston Martin is seemingly in a good place.
However, Mihir Kapadia, the CEO of Sun Global Investments told Spear's that although many HNWs will no doubt be looking to invest in one of the world's most iconic and prestigious brands, 'it is important to understand that the company has declared bankruptcy a number of times,' he says, emphasising the potential fragility of any investment.
Volatility aside, and stressing the optimism in his cautiously optimistic outlook, Kapadia cites Ferrari's successful flotation in 2015, and adds that as demand continues to grow, Aston Martin could and should be 'an interesting prospect with a worthwhile pay-off' for HNWs.
Sun's CEO expects Martin's well-established brand and a return to profitability will play a role in its likely share price momentum, adding that the fundamentals of the company would suggest it could have a premium stock valuation but – he adds – 'nothing is certain until it actually enters the stock market.'
As the mooted IPO approaches, what is certain is Aston Martin's quite staggering newfound confidence in itself. Confidence, it's worth pointing out, that has led chief executive Andy Palmer to buck the trend amongst his C-level contemporaries to controversially label Brexit as something not really worth worrying about.
In now what is surely the hottest of hot takes in British manufacturing, Palmer told Reuters: 'We can demonstrate that Brexit is not a major effect for us,' he said, 'If there is a tariff into Europe, it's countered by a tariff into the UK for our competitors so you might lose a little bit of market share in the EU but you pick it up in the UK.'
Only time will tell if Aston Martin's confidence in itself is shared by HNW investors in the years to come.
David Dawkins is a writer and senior researcher at Spear's
Photo credit: Toby_Parsons @ Pixabay, Wikimedia Commons, Chris Phutully @ Flickr
Related
Why Jaguar's F-Type SVR will set your heart racing
Should you avoid investing in classic cars?
How Porsche is winning the 'space' race