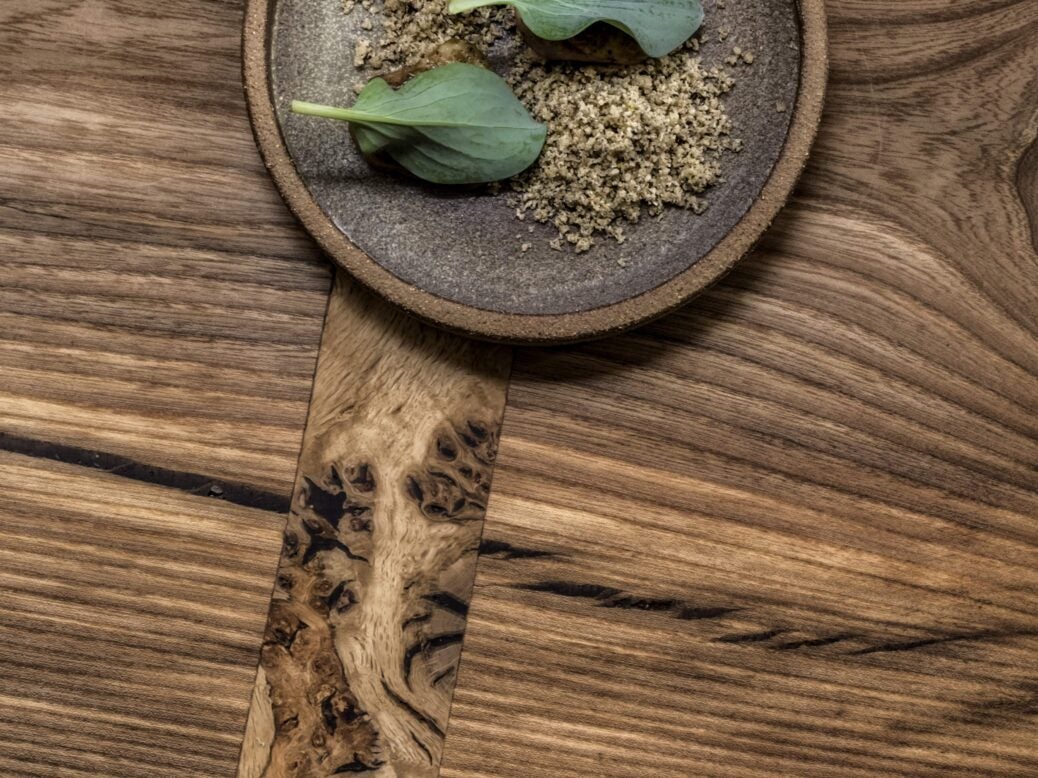 Ikoyi blends unusual ingredients and influences like nowhere else in London, writes David Dawkins
'It's basically moonshine,' our waiter tells me after waiting for me to take a second swig of Ikoyi's palm punch brew. It marked the second time in a month that I'd been offered a sip of sweet high-proof distilled liquor, and this time I remain sufficiently coherent to remember.
Named after a well-to-do part of Lagos, Ikoyi, found at the base of the St James's Market office development near Regent Street, is a charming, cheeky and unexpected addition to London's list of Michelin-starred restaurants. In fact, there's nothing else quite like it. The first dish, plantain with scarlet raspberry dust and scotch bonnet sauce, lets you into its secret, Nordic fundamentals colliding with West African ingredients.
There's a bland base, a slight smothering of spice and a spicy kick at the end: three distinct notes and a rather fun melody. We enjoy Jerusalem artichoke moin moin, with fermented turnip sauce, chicken skin, truffle; followed by January cabbage, hidden kumquat, groundnut sauce with a dehydrated garri root crumb.
The main, paired with a delicious red Rollier (syrah) from the mid-Rhône valley, is a choice between beef (red carrot, moffat sauce, mandarin asaro with Nigerian cherry) and aged pork (clam with hazelnut sauce and tomato suya).
The smoked jollof rice with crab custard and cornered leek joins both dishes, richly scented steam looping north, while the tender meat melts behind the deeply smoked rice. Ikoyi is very much the marriage of Iré Hassan-Odukale and his friend Jeremy Chan, a Chinese-Canadian who arrived in Europe from Princeton to work in private equity.
Taking something of a career change, Chan worked in René Redzepi's Noma, Claude Bosi's Hibiscus and more recently under Ashley Palmer-Watts at Dinner by Heston Blumenthal.
Chan and Lagos-born HassanOdukale are very keen to stress that Ikoyi is not a West African restaurant. My take is that Ikoyi's West African influence is more like a tip of the hat, rather than direct appropriation of another culture's cooking. A song in the background of a chef 's journey. As such, the food is delicious, unusual, colourful, complex, and above all fun.