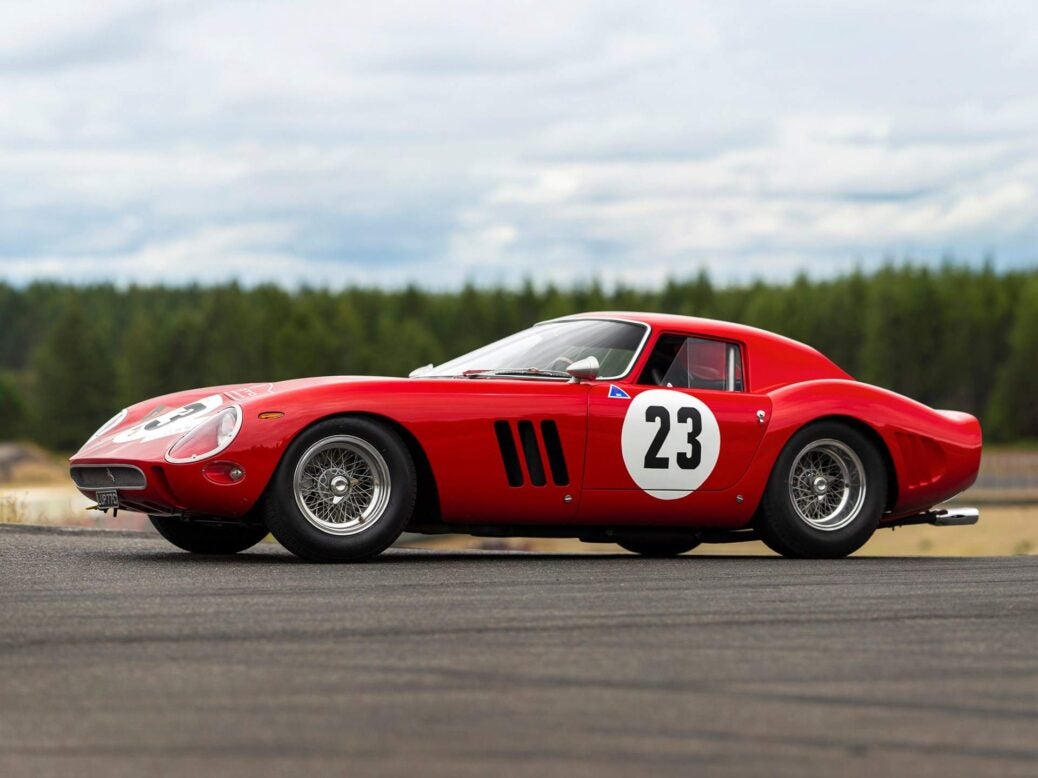 After a decade of stellar price rises, the classic car market has peaked according to an authoritative report covering the luxury investables sector from Knight Frank. Mert Acikgoz reports
Capping a decade in which the classic car market grew by an astonishing 288 per cent, cars declined in value by an average 1 per cent in 2018. This followed a trajectory of falling positive returns over the last four years, from 25 per cent in 2014, to 17, 8, and then 2 per cent last year.
The dip set the scene for art to move into pole position with 21 per cent growth, according to the Knight Frank Luxury Investment Index. Art's sharp rise in 2018 followed a growth of 7 per cent in 2017, and an 11 per cent fall in 2016.
Wine, which topped the list for the last two years with 25 per cent rise in 2017 and 8 per cent rise before, was relegated to second place with a 9 per cent rise in the last 12 months, the report said.
Watches remained in the third place with 5 per cent growth in 2018, following the 4 per cent from last year and 5 per cent in 2016, displaying a relatively steady trend.
Despite an average decline in car values, however, 'the knowledgeable collectors are still prepared to dig deep when they find a car they really want to buy', according to Knight Frank.
A good example is the new record set by the Ferrari 250 GTO this year, which was sold for a reported $70m making it the most expensive car ever sold. Indeed, 60 per cent of all cars sold over $5 million in the last year were Ferraris, which increased in value by 5.4 per cent.
Another example is the Mclaren-Cosworth driven to victory at the 1993 Monaco Grand Prix by Ayrton Senna, which sold for €4.2 million in a recent auction. Cars from the 50/60s have gained the most value in the last five years with a 225 per cent increase in value, says the report.
Citing evidence from the Historic Auto Group, the report attributes the decline to speculative investors leaving the market. John Brewer from Sports Purpose, a dealership focusing on classic Porsches, agrees: 'People are no longer buying average cars or poor cars at any money, so the overall level goes down.'  The time for high value increases on all cars is in the past for now, he says, but this doesn't mean that classic cars such as the Porsche 356 aren't increasing in value or attracting lots of buyers.
One example of high demand for quality cars is the initiative from Jaguar Land Rover, which is celebrating the 70th year of Land Rover, the report says. Land Rover's Reborn programme restores its original Series 1 cars from 1948 and Jaguar's continuation program creates newly produced model Jaguar XKSS cars that are original factory built and identical to the old models produced in 1957. Tim Hannig, Director of Jaguar Land Rover Classic, says 'The waiting list is up to two years long.'
'To buy from a manufacturer is better for some inexperienced and new buyers because the manufacturer offers warranty, addressing a market need to buy with reassurance and brand quality,' says Dan Geoghegan, founder and managing director at Bicester Heritage. 'An original manufacturer restoring and recreating its classic cars is a positive sign for the market, and shows the confidence in the vintage car market and its future. It is also a high profile demonstration of demand for quality cars,' adds Geoghegan, who believes the shift in the market is healthy and that the shrinking of the market to include only quality cars is beneficial for the future of the sector.
All in all, the message is clear: don't let the negative growth of the last year shake confidence in classic cars as a viable luxury investment. The sector is still going strong for legitimate potential buyers for prime cars who want to enjoy them for what they are, not for those looking to make a quick buck.