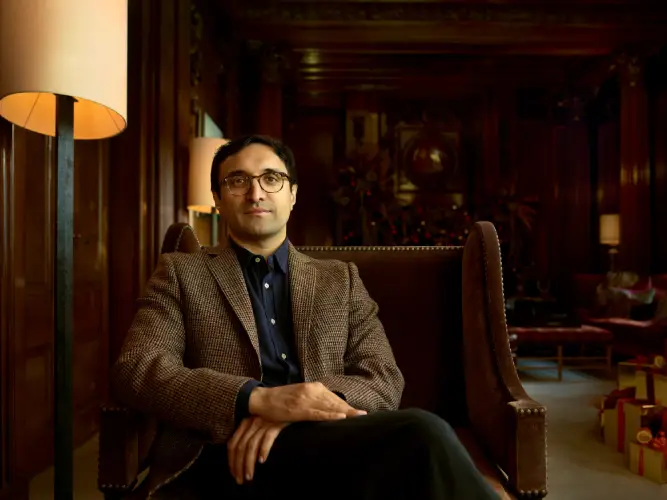 Spear's 2022 Impact Award of the Year winner, Ajaz Ahmed, discusses the importance of philanthropy and fairer wealth distribution
Ajaz Ahmed founded digital creative agency AKQA in 2001 when he was just 21. In 2012 WPP, then led by Sir Martin Sorrell, acquired a majority stake in a deal that valued the company – which counts Nike, Rolls-Royce, LVMH and Volvo among its clients – at $540 million.
But it is Ahmed's work with his foundation, Ajaz.org, and its support of disadvantaged families and children across the UK, which is recognised by The Spear's Impact Award sponsored by Stewardship.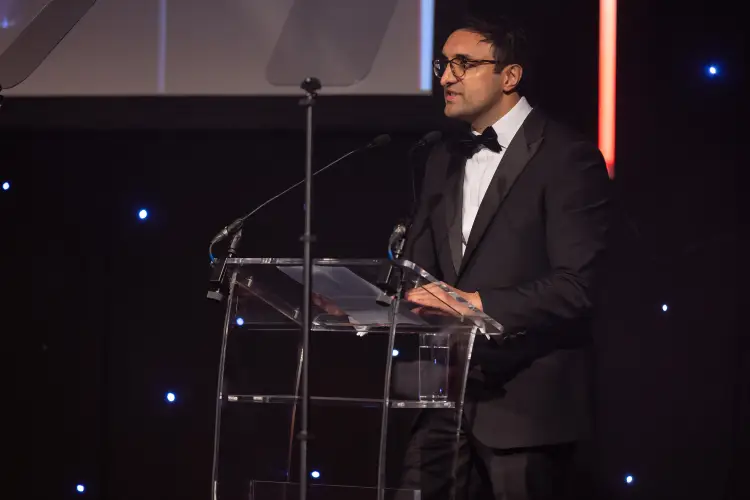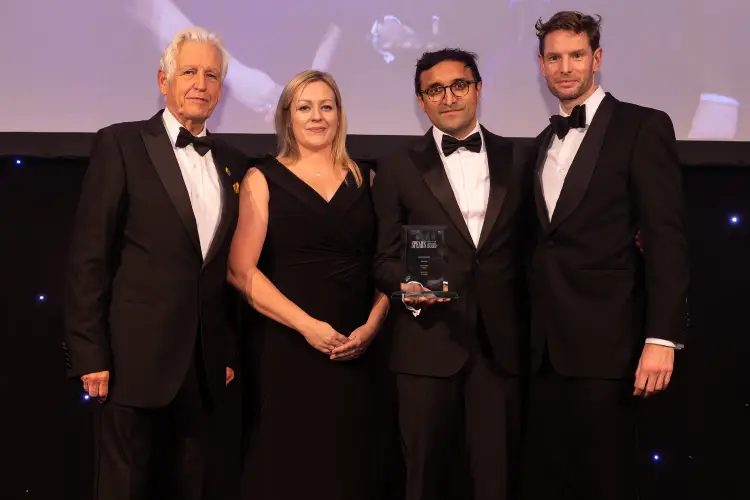 Ahmed has worked closely with Nicola Brentnall, former chief executive of the Queen's Commonwealth Trust, to hone his philanthropy. He has substantially increased and intelligently targeted his giving through Ajaz.org, which makes grants to small charities in the UK – and also celebrates and shares the work of deserving 'unsung heroes'.
Order your copy of the 2023 edition of the Spear's 500
On the evening of the 2022 Spear's Awards, editor-in-chief Edwin Smith noted that Ahmed had taken 'the time and effort to seek good advice'. 'With a laser-like focus on children and families in crisis, he supports a portfolio of local, direct, superbly effective charities working around the UK… he has provided an example and a source of genuine thought leadership for British philanthropy.'
Upon accepting the award, Ahmed's short but powerful speech underscored the urgency and importance of his work and the small charities that receive Ajaz.org's grants:
'A mother diluting her milk with water so there's enough to feed her small children. A family sharing bathwater because they can't afford to heat it. A 10-year-old child asked if she can exchange the previously owned toy that's just been handed to her for a bag of rice she's just spotted in the corner of the room to make her mum happier at home.
'These are not stories from a faraway and ancient land – these are the truths from the children and families in the UK today, the world's fifth largest economy.'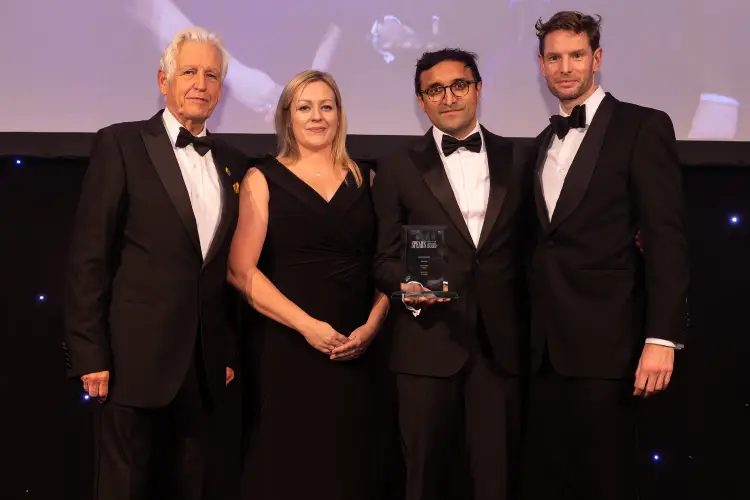 'We live in a remarkable, inspiring country, with a wealth of wisdom and treasured knowledge, but sometimes a poverty of distribution. All too often, greater awareness does not equal greater understanding.'
See the full list of winners for the 2022 Spear's Awards
Ahmed observed that each of the advisers and entrepreneurs in attendance at the Spear's Awards was a trustee: 'a trustee for humanity and a trustee for our planet'.
He added: 'If the meaning of life is to find your gift, the purpose of life is to give it away. This award will encourage me to redouble our efforts for the many causes we are privileged to serve.'
There was time for a moment of levity. 'And there's no point in any wealth managers approaching me,' Ahmed joked as he returned to his seat. 'Because I've given it all away.'
The Spear's Impact Award is kindly sponsored by Stewardship
Main image: Ajaz Ahmed photographed for Spear's at the Four Seasons Hotel London at Ten Trinity Square by Sebastian Nevols
More from Spear's
Billionaire Strive Masiyiwa and Wagatha Christie lawyer among 2022 Spear's Awards Winners
How much of their wealth should the rich give away?