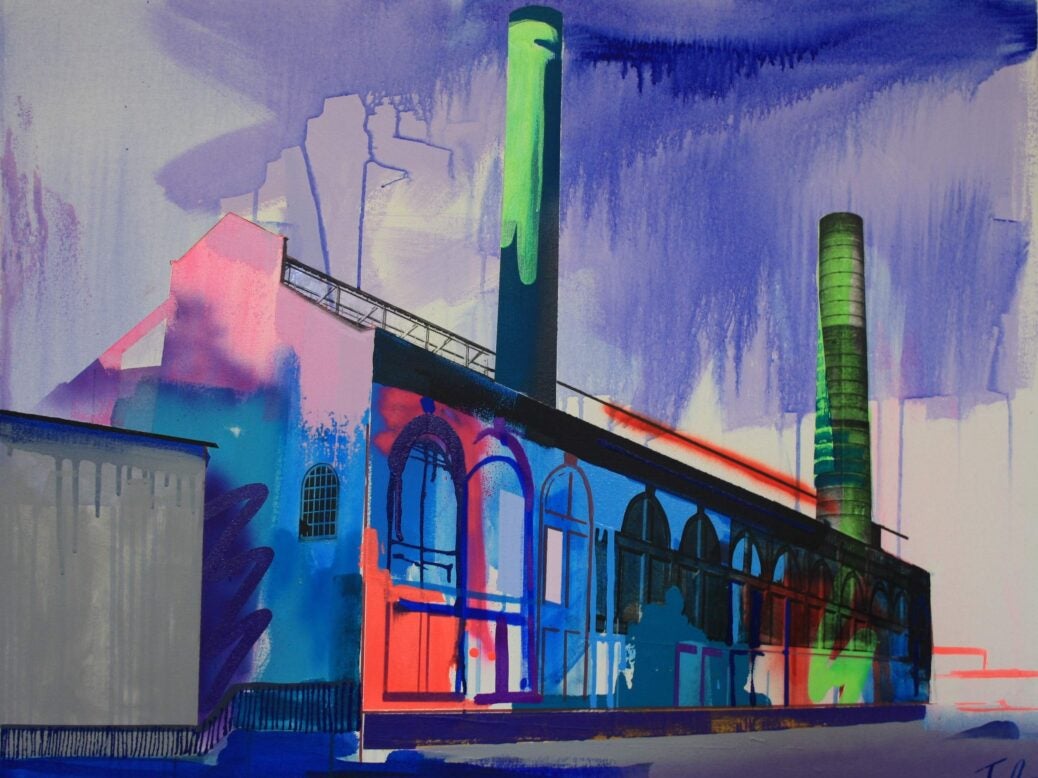 The Affordable Art Fair turns 20 this year and now spans ten countries and 185,000 annual visitors. Arun Kakar talks to its founder Will Ramsay
The Affordable Art Fair does what it says on the tin. Debuting in 1999 at Battersea Park, the fair showcased thousands of works priced between £50-2500 – a minuscule price point when compared to the bulk of what's available on today's auction circuit.
Some 20 years later, and the fair has evolved into a global brand. It now welcomes more than 185,000 art lovers each in ten cities around the world. Local, national and international galleries are all represented, brandishing a wide range of work across photography, sculpture, painting and prints. As well as turning 20 this year, it also celebrated half a million sales.
Despite its rise, its ethos remains very much the same as it did in 1999.  For founder Will Ramsay, the fair was born from a personal sense of intimidation and inaccessibility that he encountered when exploring the art market, a sentiment that turned out to be widely shared. He talks to Spear's about how it all began, and what the fair's success has taught him about the industry.
How did you get the idea for the Affordable Art Fair?
There were three things. The first was me being interested in art and going around commercial galleries in my early 20s. I felt completely uncatered for. No one helped me learn more about art, it was pretty intimidating to go into an empty gallery and worry that someone is looking at your every footstep.
I thought 'this is the most unfriendly retail environment, let's try and do something about it and to bring some other retailing techniques into the art world to make it more accessible'. That was my main thrust.
I started that first with a gallery which I called Will's Art Warehouse. It was a bit of a riff on Majestic Wine Warehouse. I thought the wine market has democratised wine which 50 years ago just catered to people who knew about wine and had a cellar.
How do you find the art for the fair?
A variety of things. We'll go round degree shows and put those artists into a recent graduate exhibition that we always put on, and that is brilliant because it gives those artists a leg up before they've got gallery representation.
We go around other exhibitions and seek the galleries that we think will fit in, and then we get approached directly by artists and galleries wanting to be a part of it.
How has the fair evolved since you started it? Was there a moment when you realised this was going to be something?
I think the first time I realised was that first edition. The aisles were really crowded, people were buying lots of art, we had a wrapping station there, and we had queues. I thought 'yeah, we've got it right, this is what people want'.
How are you making art more accessible?
We want it to be a fun family day out. Part of it is buying art, part of it is teaching people. We don't thrust education down people's throats, but it's there on our website if people want to learn.
We [also] have workshops and demonstrations at the fairs so people learn hopefully how an etching is made or whatever.
In some places we have a crèche for kids, we have cafes and bars. Kids and dogs are welcome.
How have you noticed the industry changing over the last 20 years?
Our vision originally was to make art accessible, and we've done that. Our vision now in our company strategy is to help more people have art in their lives.
There's been the digitalisation of photography and that has meant many more artists are using photography as their medium.
Previously there were photographers that created some photos that could go on the wall as art. But it's now switched around in that there are artists using photography as their medium. That's made a whole new range of interesting artworks that might be digitally manipulated or might be conceived as a digital image.
What's your advice to new collectors?
A collection can be anything. It's a reflection of you. You don't have to restrict it to only photography or paintings or whatever it might be. So trust your eye, don't worry about what other people tell you what you should be buying.
Another thing which a lot of people ask me is if 'this is going to be a good investment'. Buy art because you love it, and you want to live with it on your wall at home. If you discover in 20 years that that art has gone up in value then you can feel smug about your taste, but you shouldn't buy trying to make money.
What do you make of the rise of art as an asset class?
If you want to increase your chance of making a financial return from buying art then you've got to be buying established artists and at a high price level.
Compare it with investing in the stock market. It's much riskier to buy a start-up company shares. You're much more likely to have success if you buy blue-chip company stock. It's the same way with artists: if you want to make a return, buy blue-chip artists. But it's going to cost you a lot.
What are some of your favourite artists that you've discovered at the fairs?  
We had our New York fairs about a decade ago and there was a gallery showing Louise Bourgeois. I bought a print from them, which cost me £2000, and that would surely be worth much more now.
Main image: StudionAme – Tim Fowler – Chelsea Mill
Read more