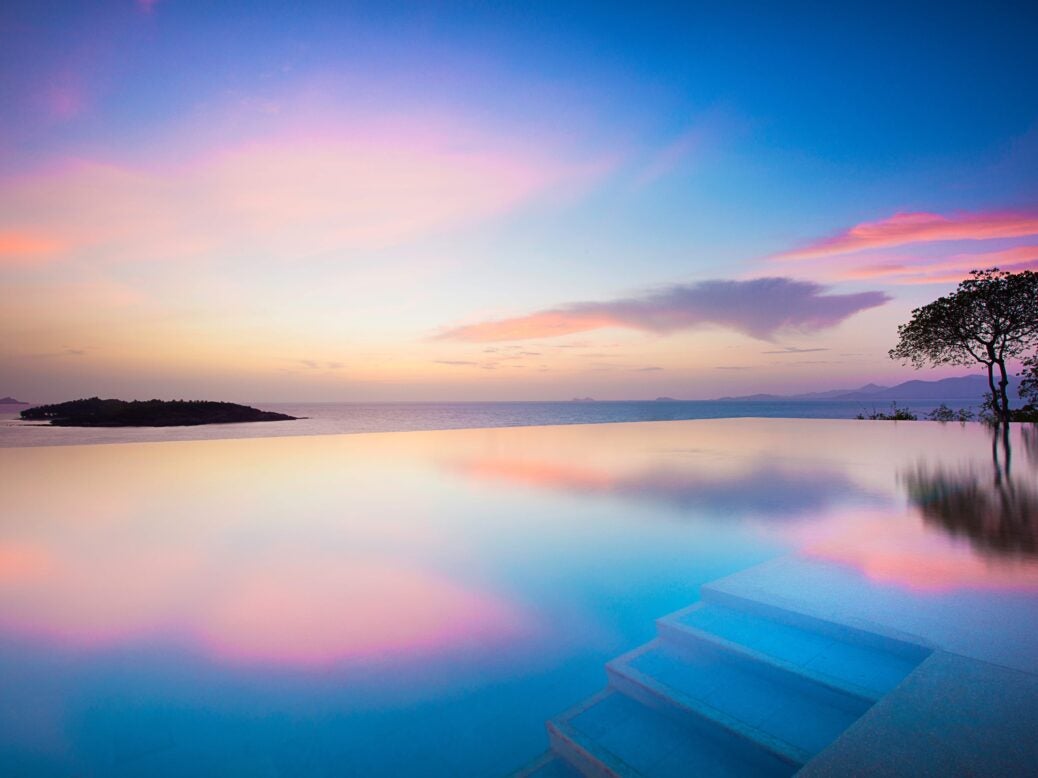 As eco-credentials become essential for the high-end traveller, Zak Smith looks at Six Senses Hotels and Spas.
The Six Senses Hotels and Spas are well known for their unique style – barefoot luxury, with an emphasis on genuine sustainability, giving adventurous travellers sophistication whilst remaining sympathetic to nature. Spread across the globe in some of the worlds most exotic and remote locations including Maldives, Seychelles and most recently their first European property in the mountains of Northern Portugal, the brand defines relaxation, their spas serial award winners.
At the core of the brand is this notion of 'barefoot luxury', so I spoke with Bernhard Bohnenberger, President of Six Senses Hotels Resorts Spas, to find out more.
"Six Senses barefoot luxury is all about walking on a powdered silky sand beach beneath a starry sky rather than wearing shoes beneath a chandelier-lit ceiling."
For Bernhard, 'barefoot luxury' isn't just a catchy marketing slogan: it is the essence of the group, and for Six Senses, ironically given it helps to define their own brand of relaxation, is taken very seriously. However, this is hardly a unique proposition, as many seaside luxury hotels provide similar experiences to the one he described, often both. so I challenged Mr Bohnenberger: what makes Six Senses unique?
"Six Senses Hotels Resorts and Spas has successfully wedded the true enjoyment of environment and surroundings with responsibility to the planet and local communities. It offers ways to incorporate personal wellness into the mix while creating unique and memorable experiences, often with a touch of quirkiness." This can be seen in their Portuguese property, where local craft sits alongside international brands, massage rooms overlook the Douro Valley and cosmetic treatments derive their inherent 'wellness' properties from the local variety of grapes.
Nature is evidently important to the hotelier, the destination and natural environment almost more important than the actual property, hence why despite the high profile nature of the group, there are relatively few properties, and where they do end up tends to rather special. A good example is their Chinese property in the Qing Cheng Mountains, an area of outstanding natural beauty near to a UNESCO World Heritage site and, to the delight of guests, famous local pandas.
"Six Senses has always sought places of natural and incredible beauty to create unique destinations for their guests. Not all luxury seeking jet-setters may appreciate this approach to luxury, but for those who do, we keep searching for the next extraordinary experience. Bhutan will be one of these is the near future and we are just opening Six Senses Zil Pasyon on the island of Felicite in the Seychelles, which is in an extraordinary natural setting."
As we all become more conscious of the physical and ecological impact we have in the world when we travel, so luxury travel is adapting, and Six Senses are at the forefront of this.
"Luxury travel is becoming more aware of the environment and appreciates the efforts that progressive leisure developments are making to ensure that nature is protected. Our guests respect the environment without sacrificing personal comfort, and value a place where one can reconnect with oneself, family and friends, surrounded by the beauty of the world around them."
With backing from Pegasus Capital Advisors and new properties in Bhutan and Seychelles in the pipeline, the group is on firm ground, and with an ever-evolving commitment to provide the best in nature-sympathetic luxury travel, the Six Senses group is successfully using 'barefoot luxury' to define five star travel for now and the future.