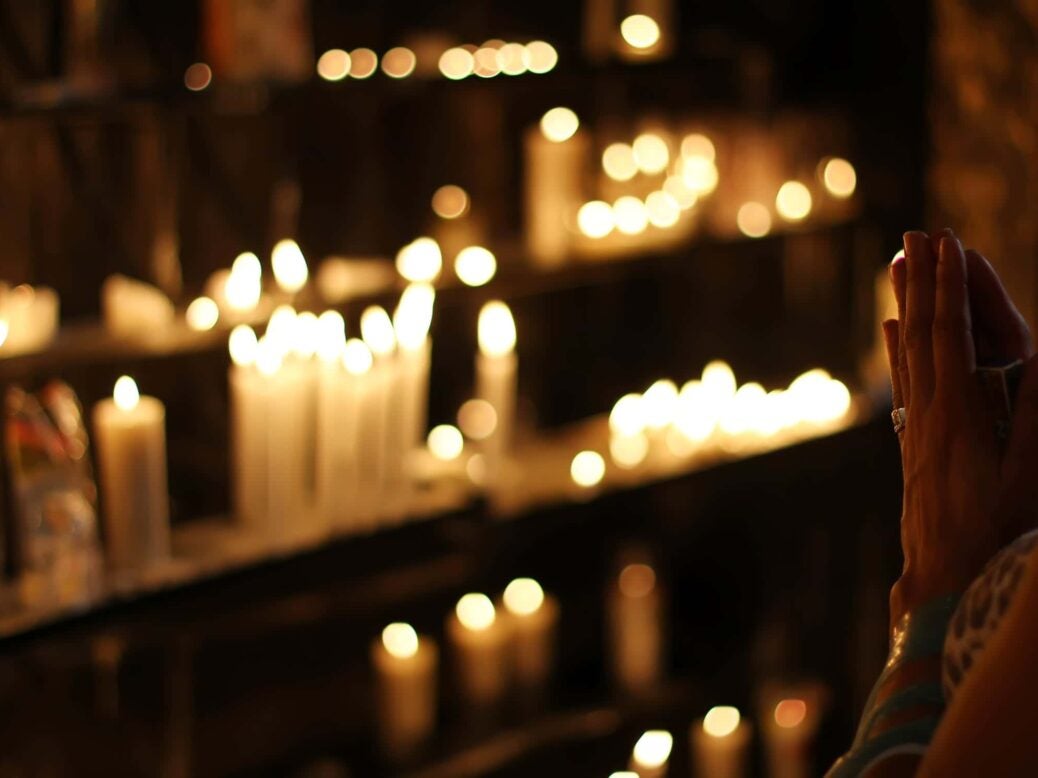 Religion may be one of the most potent social forces we have in encouraging HNWs and everyone to participate in charity and philanthropy, writes Zaki Cooper
'High Net Worth' has always struck me as an intriguing phrase. Someone's bank balance may tell you that they have been brilliant at business or inherited a fortune. But of course, as any Priest, Rabbi or Imam will tell you, people are worth more than the money they have accrued.
One of my favourite quotes is from Albert Einstein (1979-1955), the genius behind the theory of relativity, who said: 'Everything that can be counted does not necessarily count; everything that counts cannot necessarily be counted.'
This phrase is particularly relevant at this time of year, with its festive cheer and its imperative of 'goodwill to all men'. It's a suitable juncture to be thinking about the bigger issues: our worth as individuals, what's important to us and where our lives are going. As well as Christmas, a number of other faiths have been marking festivals. Whilst the Jewish community celebrated Chanukah at the start of December, Hindus and Sikhs also marked the major festival of Diwali last month.
As faith rises in prominence (85 per cent of the world's population is religious), it's interesting to ponder how many HNWs come from a faith background. I haven't seen a survey on it, but it seems to be that it is more than their fair share. I think this is no accident.
There have been some notable historical examples of philanthropists inspired by their faith. Sir Henry Tate (1819-1899), the son of a Unitarian clergyman and a successful sugar merchant, was a major patron of the arts, founding the eponymous gallery in London. Furthermore a number of Quakers were major philanthropists.
Famously, Cadbury Chocolate was founded in 1824 by a Quaker, John Cadbury (1801-1889), who had a strong sense of morality and caring for his workforce. Another Quaker who cared intensely about his employees was the chocolatier, Joseph Rowntree (1836-1925), who became a passionate social reformer and set up three charitable trusts. The Jewish community has also produced a number of committed philanthropists, including the likes of Sir Isaac Wolfson (1897-1991) and Sir Charles Clore (1904-79). Although both long deceased, both of their charitable foundations continue to be major givers today.
Across the Atlantic, one of the great American philanthropists Andrew Carnegie was raised in the Presbyterian Church, and whilst he cooled towards religion at one stage, he returned to it later in life. In "The Gospel of Wealth" (1887), Carnegie said "I should consider it a disgrace to die a rich man."  More recently, Sir John Templeton (1912-2008) was raised in the Presbyterian Church and was one of the most generous philanthropists of modern times, reportedly giving away over $1 billion.
The best known philanthropist today in America, or globally for that matter, is Bill Gates. Together with Warren Buffet, he started The Giving Pledge in 2010 and has been influenced by his wife Melinda's Catholic faith. The Gates' and their children attend Catholic Church, and Bill has affirmed: 'The moral systems of religion, I think, are super important.'
Nowadays many of the most generous philanthropists are people of faith. I was thinking about why this is the case. I would put forward two major reasons.
First, faith provide a framework of values. The great faith traditions all teach about the importance of charity and giving. Some Christians and Jews, taking the Biblical concept of the tithe, even set aside a proportion of their wealth to give away. The American oil magnate John Rockefeller (1839-1927), who was influenced by his mother's Baptist faith, once said: 'I never would have been able to tithe the first million dollars I ever made if I had not tithed my first salary, which was $1.50 per week.'
A heart-warming story is told about the Jewish philanthropist, Sir Moses Montefiore (1784-1885), who was a well-known figure in Victorian Britain. Someone once asked him, 'Sir Moses, what are you worth?'
He pondered the question and gave a figure. The questioner responded: 'But surely your wealth must be much more than that.' Sir Moses smiled and responded, 'You didn't ask me how much I own. You asked me how much I am worth. So I calculated how much I have given to charity thus far this year – because we are worth what we are willing to share with others.'
A second explanation as to why many philanthropists are religious is that in faith communities, philanthropy is lauded and respected. The American sociologist, Professor Robert Putnam, has shown that levels of volunteering, charity and active citizenships are higher in faith communities. People of faith are more likely to give money to the poor, visit the sick and help the needy. Putnam has spoken about the concept of "competitive emulation", whereby people of faith vie to do the most good deeds. This dynamic may also inspire major philanthropists. In the Jewish community, philanthropists often learn the ropes through their involvement in community charities.
A survey of charitable giving in the Jewish community show that 93 per cent of British Jews give something annually to charity, compared to 57 per cent for the population overall.
Not all major philanthropists identify with a faith, but many do. This should not surprise us. We can be inspired by their passion to challenge the status quo and change things for the better. Religion may be one of the most potent social forces we have in encouraging HNWs and everyone to do charity and philanthropy.
Zaki Cooper writes in a personal capacity and is a Trustee of the Council of Christians and Jews.
Image credit: Rodolfo-Clix
Related…
Interview: Lloyd Dorfman on UHNWs: 'You don't see a huge number giving'
Interview: Guy Hands, reign of Terra
Interview: Yanis Varoufakis on the end of Europe — and capitalism