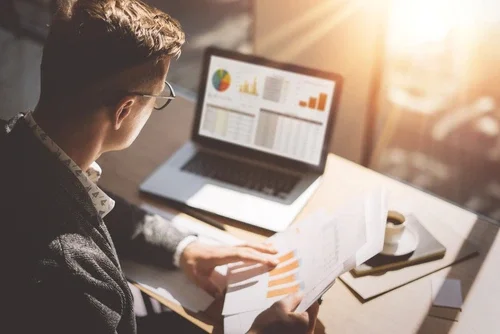 Christian Wicklein, co-head of private wealth at Partners Group, examines why individual investors have been increasingly finding novel ways of entering the private equity alongside institutional investors
Individual investors have been increasing allocations to private markets for years. Between 2015 and 2020 alone, allocations to private equity from this investor group more than doubled, from $190 billion to $493 billion, according to Boston Consulting Group. This trend looks set to continue.
What's new is how individual investors are accessing the asset class and the solutions available to them. Firstly, it is worth looking at why private markets have become more popular.
A growing number of investors are aware of the enhanced risk-adjusted return and diversification benefits the asset class can provide. Private markets can reduce volatility in portfolios at a time of high inflation, geopolitical uncertainty, and rising rates.
Public markets can no longer be relied upon to deliver the returns, or the exposure, investors need. Private markets firms are becoming more institutionalised and long-term oriented as an increasing proportion of the real economy sits under private markets ownership.
Individual investors are a broad group encompassing differing needs and do not all have access to the same products. A key distinguisher between individual investors is regulation, where there is a wide gap between 'professional investors' and retail clients.
Private equity and evergreen funds
Private markets have been accessible to professional investors through traditional closed-end private equity funds for some time. What has changed in recent years is the rise of evergreen funds, which offer private markets exposure at lower minimum investment amounts and the ability to subscribe and redeem on a monthly or quarterly basis subject to gating restrictions.
Partners Group has been offering these solutions since 2001 and a growing number of firms recently entered this space.
For retail investors, however, there are currently few options. But we are seeing change here, too. In Europe, newer regulatory frameworks such as the European Long Term Investment Funds (ELTIFs) have allowed many retail investors access to private assets for the first time. Partners Group has been a pioneer, having launched the first private equity ELTIF for European private investors in 2017.
This improved access, alongside growing awareness, is likely to drive future demand. The next frontier is bringing down barriers so that private markets solutions can reach the entire individual investor population.
There needs to be regulatory evolution, across jurisdictions, to support a broader distribution of such solutions. Private markets should play an important role in the portfolios of individual investors. The combination of a diversified portfolio and active ownership will deliver the most value to investors.
Order your copy of The Spear's 500 2023 here.
Images: Shutterstock.
More from Spear's
Rory Sachs: 'Alternative investments soar at HSBC Global Private Banking'