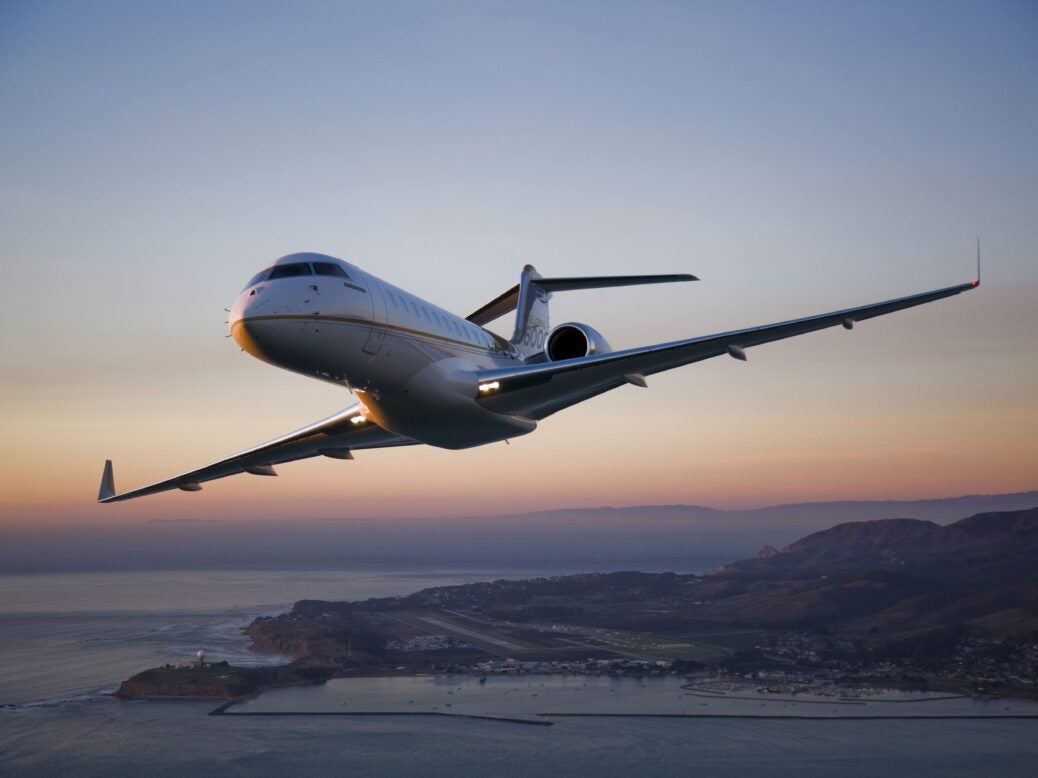 TAG Aviation's Maintenance Services Centre in Geneva has completed its first 60-month check on a Bombardier Global* 6000 aircraft. The aircraft which is owned by a private customer underwent its first heavy maintenance check which included routine inspections and repairs, as well as a deep clean of the aircraft's cabin.
This important major maintenance milestone event marks the first time TAG Geneva's highly trained technicians have performed a 60M inspection on a Global* 6000 aircraft since their status as a Bombardier Authorised Service Facility (ASF) was extended in May 2018 to also include Global* business jets.
"As a recently Authorised Service Facility for Global aircraft, we are proud to have completed our first 60-month maintenance event on a Global* 6000 aircraft," said Franck Madignier, President Maintenance and FBO Services, TAG Aviation Europe "We look forward to welcoming future operators of Bombardier Global* aircraft and pride ourselves on developing relationships with aircraft manufacturers and suppliers and to meeting maintenance programme deliveries on time for each one of our valued customers."
TAG Geneva's Maintenance Services Centre is a multi-Original Equipment Manufacturer (OEM) including Dassault Falcon. It provides line maintenance for Global Express*, Global Express XRS* and Global 5000* aircraft, as well as Global 5000* and Global 6000* aircraft equipped with the Bombardier Vision* flight deck.
TAG's other maintenance bases in Le Bourget and at Farnborough Airport have been Bombardier ASFs since 2013 and 2006, respectively.
TAG Aviation has heavy maintenance centres in Geneva and Farnborough and provides comprehensive maintenance services in Sion, Paris, Clermont-Ferrand, Lisbon, Hong Kong, Luton, Moscow Sheremetyevo and Luanda. The company offers airframes, avionics, troubleshooting and ramp services as well as ten specialist workshops, such as paint shop, interior refurbishment and non-destructive testing, making it the leading one-stop-shop for aircraft maintenance. *Trademark of Bombardier Inc. and/or its subsidiaries.
About TAG Aviation
TAG Aviation has pioneered industry standards in business aviation client service, safety systems, operational excellence and bespoke training, with a history dating back to 1966. TAG Aviation is a global company that includes TAG Aviation Europe, TAG Aviation Asia and in Hong Kong.
The company offers a broad range of business aviation services including aircraft management, charter, maintenance and FBO/handling. Globally, TAG Aviation manages a fleet of over 120 aircraft, with around 60 available for charter. The company also provides comprehensive maintenance and engineering services in ten locations (Geneva, Sion, Farnborough, Luton, Paris, Clermont-Ferrand, Lisbon, Hong Kong, Sheremetyevo and Luanda).
The company is headquartered in Geneva, Switzerland and comprises of operating centres in Geneva, Farnborough (London), Hong Kong. TAG Aviation's FBO facilities in Geneva and TAG Farnborough Airport, a sister company, have repeatedly been rated among the top three FBOs worldwide.
TAG Aviation employs over 1,200 aviation professionals worldwide including nearly 600 pilots and cabin crew. TAG Global Training, TAG Aviation's training division, trains an average of 3,000 aviation professionals each year. www.tagaviation.com