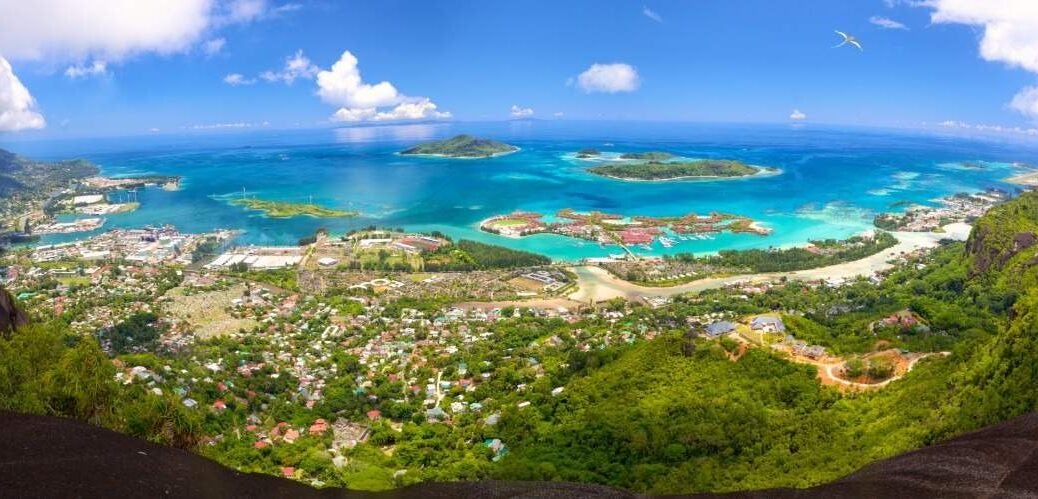 'Seychelles is well-positioned as a leading financial center, remaining a top choice in the global financial landscape' 
The Republic of Seychelles is an archipelago of 115 islands stretching some 1200 kilometers in the Indian Ocean.
Between 1770 and 1811 the islands changed hands several times between the French and the British. In 1814, with the signing of the Treaty of Paris, Seychelles became formally a British colony. In 1976, Seychelles gained its independence becoming a democratic republic. The local economy is driven by tourism, commercial fishing and a thriving international financial industry. Seychelles benefits from government policies which actively foster and promote growth in the financial sector.
The Seychelles island is a true melting pot and has a highly educated nation with a literacy rate of 98 per cent. The country has a hybrid legal system consisting of English Common Law and French Napoleonic Code Law. This creates a competitive advantage in adopting different structures such as 'Trust', which is a common law vehicle and 'Foundation', which is a civil vehicle.
Commerce and financial legislations are largely based on English Law. Seychelles is an established and reputable international financial services jurisdiction, offering international businesses and investors a range of sophisticated products that meet the increasingly demanding criteria of flexibility, adaptability and security.
The history of the financial services sector in Seychelles is a tale of rapid growth and resilience. Enhanced by a robust regulatory and compliance framework, the island's wide-reaching domain includes banking, insurance, company registration, trust, foundations, investment funds and securities. Its status as a leading provider of sophisticated international financial services is firmly grounded. This array of financial services is supported by excellent infrastructures including secure telecommunication infrastructure, and a robust legal and fiscal environment of political and economic stability.
The regulatory environment has been carefully developed through a partnership between the public and private sectors. This has allowed the Seychelles to find the right balance between the international requirements of global best practices and the needs of international businesses and investors. The regulatory bodies for international financial services in Seychelles is the Financial Services Authority (FSA).
Portfolio of sophisticated and versatile structures.
Close collaboration between the regulators and private sector.
Stable political environment.
24-hour incorporation of International Business Companies.
Modern telecommunications infrastructure.
Efficient and fast processing of residence and work permits.
No Foreign Exchange controls.
Skilled, professional and bilingual workforce.
Good regulatory practices and compliance with international standards.
The Seychelles enjoys one of the highest standards of living in Africa and, with its ideal climate and quality of life, it has drawn and developed a high-level talent pool of professionals to deliver expert services to international clients.
Seychelles, like many other well regulated and respected international financial centres, has long been a jurisdiction of tranquillity and of careful and constructive development. With the adaptation of a territorial taxation system, all companies (including International Business Companies (IBCs) and Companies (Special Licences), are not subject to any Seychelles' tax or duty on income or profits if they do not derive assessable income (i.e. Seychelles' sourced income) in Seychelles.
The growing reputation of Seychelles on the international scene has seen the demand to develop a greater range of value-added products and innovation of its existing financial products portfolio. The products ranges from the Seychelles IBC, The Seychelles' Trust, Companies (Special Licences), Seychelles Foundations, The Seychelles Limited Partnership (LP), to that of the Collective Investments Schemes, Protected Cell Company (PCC), captive insurance, reinsurance, short-term and long-term insurance.
The Securities legislation provides the regulatory framework for securities trading within the Seychelles whilst the Fintech Sandbox Regulation will encourage the delivery of new technological-based non-bank financial services specifically investing services and cryptocurrency.
To support our international obligations and to gain greater credibility, Seychelles committed itself to several international organisations namely the International Organisation of Securities Commission (IOSCO), Committee of Insurance, Securities, and Non-Banking Authorities (CISNA), Financial Action Task Force (FATF), European Union (EU) and the International Association of Insurance Supervisors (IAIS).
This article aims to express the past and the current position of Seychelles and to reveal the unrelenting ambition of the Seychelles government and industry practitioners to expand its horizons and activities.
In expressing the commercial and financial attributes of Seychelles, the beauty of the country should not be overlooked nor the welcome granted to international investors by the multi-cultural and multi-lingual population. Seychelles is confident that its future expansion will continue to combine enterprise and prudence and be internationally recognised as a stellar financial services jurisdiction.