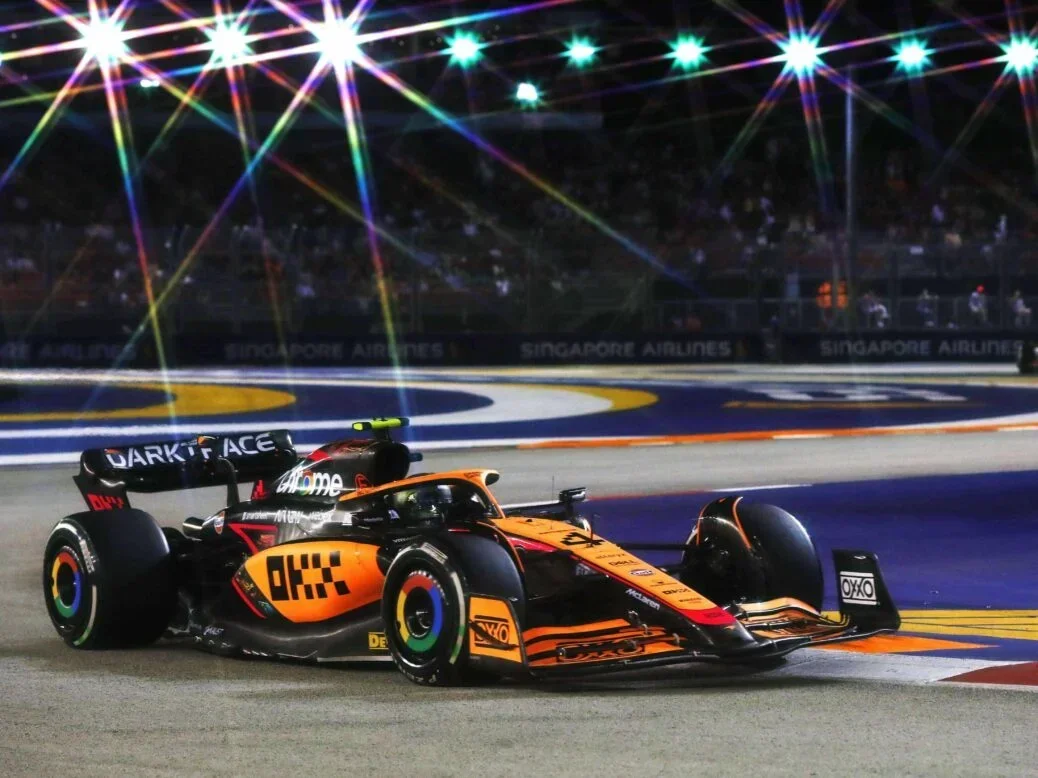 After a short four-month off-season, Formula 1 — motorsport's pinnacle racing series — has returned. This year, the season comprises 23 races, the most in history, and tickets for these prestigious races are in high demand. Yet members of the McLaren community need not be concerned. By owning a McLaren, you enter an exclusive club with access to specially curated events and the ability to purchase F1 Paddock Club tickets, one of the most luxurious ways to watch a race.  
Formula 1's popularity has surged in recent years due to the Netflix documentary Drive to Survive, which placed a particular focus on the personalities of the drivers. This new influx of fans is partly responsible for sending the ticket price for general admission soaring to new heights.
Unlike many sporting leagues that are fixed to a single country, the Formula 1 World Championship format sees drivers, teams and fans travel the world to attend races that occur across the globe. This wide-reaching format also allows as many fans as possible to have the opportunity to attend a race.  
For the 2023-24 season, it's US followers who are particularly lucky. For the first time, three races will occur in the US with drivers pushing the cars to the limit in Miami, Florida; Austin, Texas; and Las Vegas, Nevada. These three races, particularly Las Vegas — where drivers will race for the first time since 1983 — will rival some of the most glamorous on the calendar.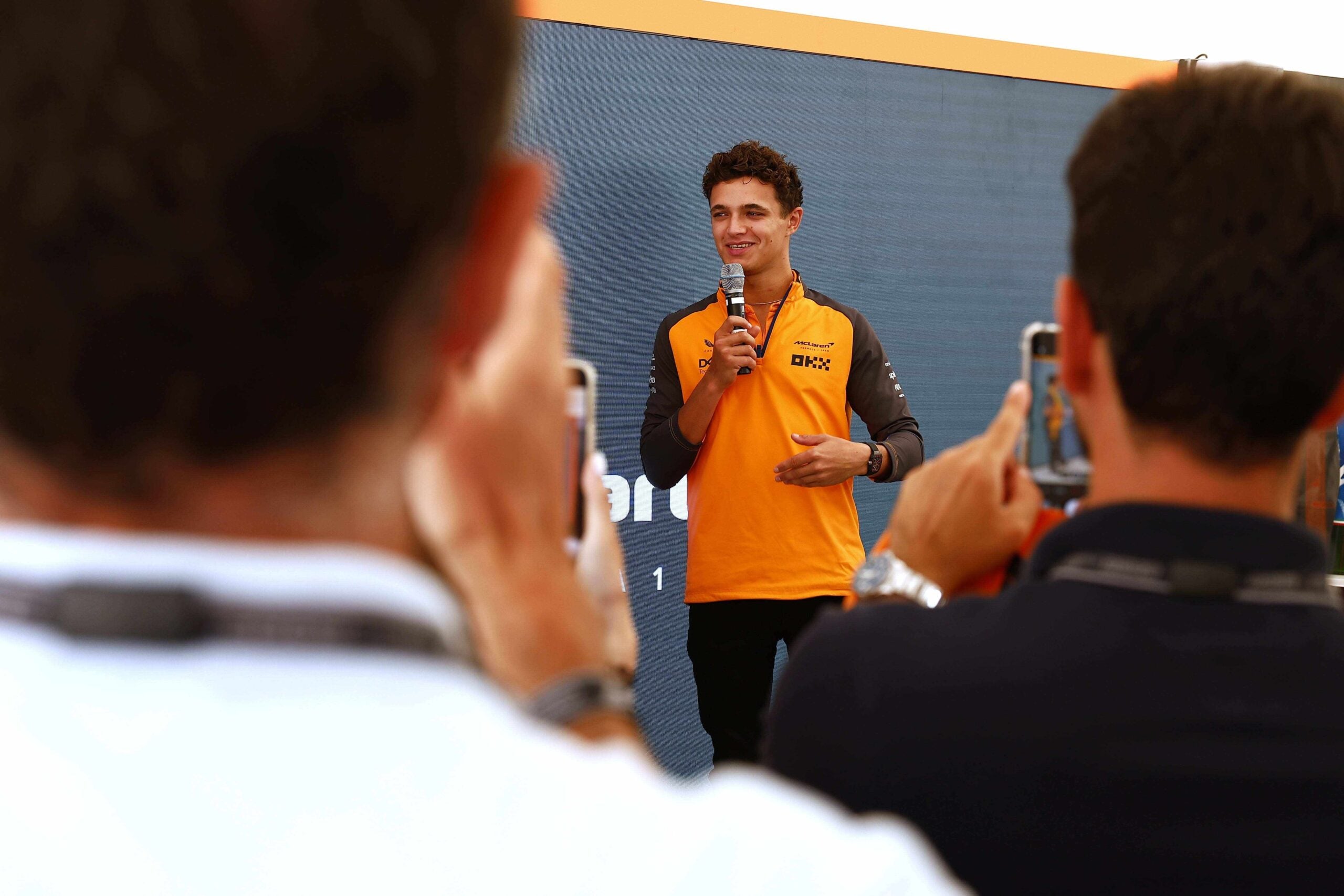 McLaren Racing has some serious pedigree in the US, essentially dominating the popular Can-Am Series throughout the 1960s. Looking to Formula 1, iconic drivers like Ayrton Senna, Niki Lauda and Alain Prost found popularity following electric performances behind the wheel of a McLaren, further boosting the brand's popularity and acclaim.
Yet, McLaren Automotive — the consumer supercar arm of the McLaren Group — remains relatively fledgling in the US, only arriving in North America in 2011. Even so, North America rapidly became McLaren Automotive's biggest market.
This season represents the perfect storm, as McLaren Automotive's popularity in the US collides with a racing calendar that gives US fans more chances to join the action than ever before. But what exactly can McLaren fans and owners expect from the exclusive Paddock Club package?
[See also: The McLaren 720S Continues to Set the Benchmark]
Enjoy the action stress-free at the McLaren paddock club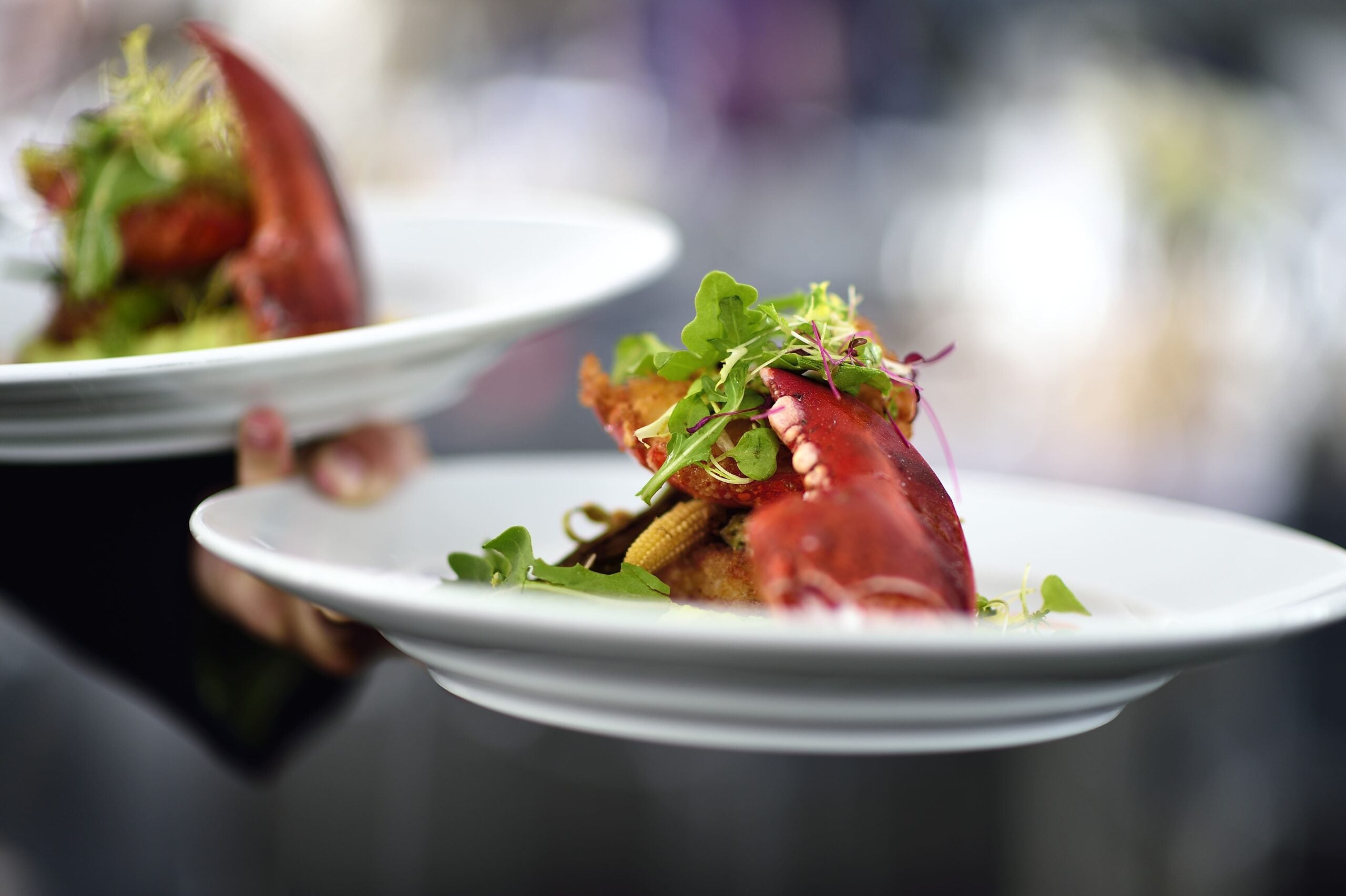 A weekend at a Formula 1 race is a thrilling experience. TV cameras can only convey the speed, sound and agility of these incredible machines to a certain extent. Seeing them with your own eyes is the only way to truly grasp it.
However, the popularity of these races can also make a race weekend a stressful experience as hordes of fans try to get a good spot to watch the action or catch a glimpse of a driver, never mind the queues for the food trucks at lunchtime. A spot inside the McLaren Paddock Club removes all of these issues.
Paddock Club tickets give fans access to the exclusive hospitality areas of races usually placed above the garages and pitlane. Not only does this provide an unrivaled viewing position of both the main straight and garages (for those all-important pit stops) it also means an elevated view of the race start, usually the most exciting and action-packed period of a race.
The experience extends well beyond race time. Upon arrival at the track, guests are greeted by a full breakfast and a selection of pastries to set them up for the day. Each ticket holder will have their own reserved seat in a dining area that serves a wide range of cuisine. That's in addition to a fully stocked, all-day bar serving your favorite tipple, as well as that all-important glass of champagne that is so synonymous with the sport.
[See also: The McLaren GT Blends Performance with Practicality]
Unrivaled access, experiences and opportunities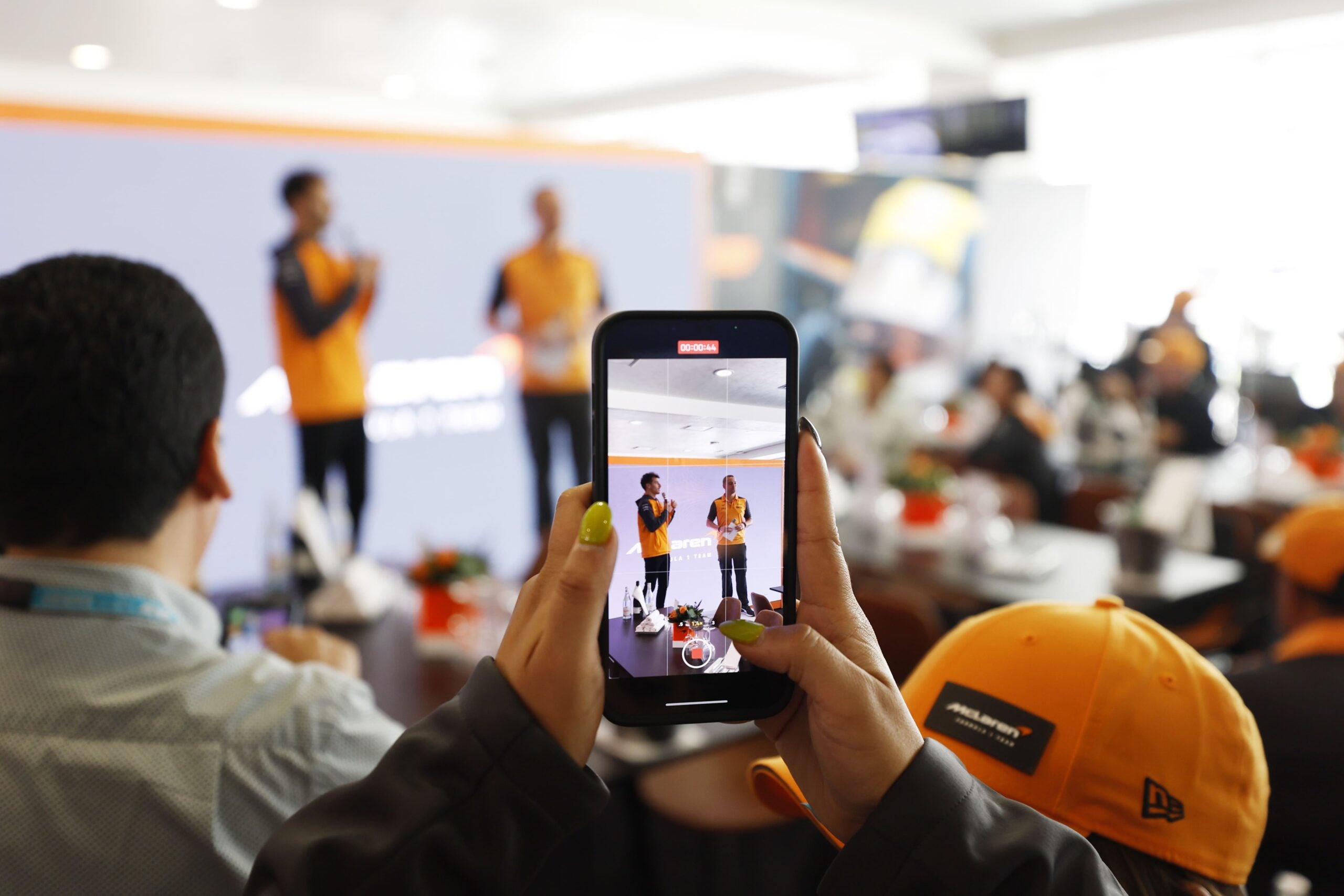 Aside from ensuring your day is as stress-free as possible, McLaren Paddock Club tickets also give fans a unique experience, unavailable anywhere else.
Paddock Club tickets offer access to the pitlane as teams undergo final checks before lights out. The hustle and bustle of the pitlane pre-race is like nothing else. You will witness drivers, team principals and celebrities dashing around doing interviews. All while crew members practise pitstops and double-check race strategy.
In addition, McLaren Paddock Club ticket holders will receive a tour of the McLaren garage. Emblazoned with that iconic orange color scheme, this unmatched window into the world of McLaren further reveals the monumental time and effort that goes into each of these races.
McLaren also organizes special private opportunities for McLaren Paddock Club guests. The opportunity to meet seasoned McLaren driver Lando Norris and rookie for this season Oscar Piastri. For McLaren fans, this is a great chance to pick the brain of their favorite driver and learn what it feels like to drive a Formula 1 car. McLaren Paddock Club ticket holders even go home with an exclusive team gift bag, unavailable anywhere else.
If you're just getting into Formula 1 or you have been following Team McLaren for years and love to put your own McLaren through its paces, the McLaren Paddock Club is a great option to experience a race weekend in style.
Find out more by contacting NAexperiences@mclaren.com or view the experiences page for more details. 
Visit the Elite Traveler x McLaren hub here