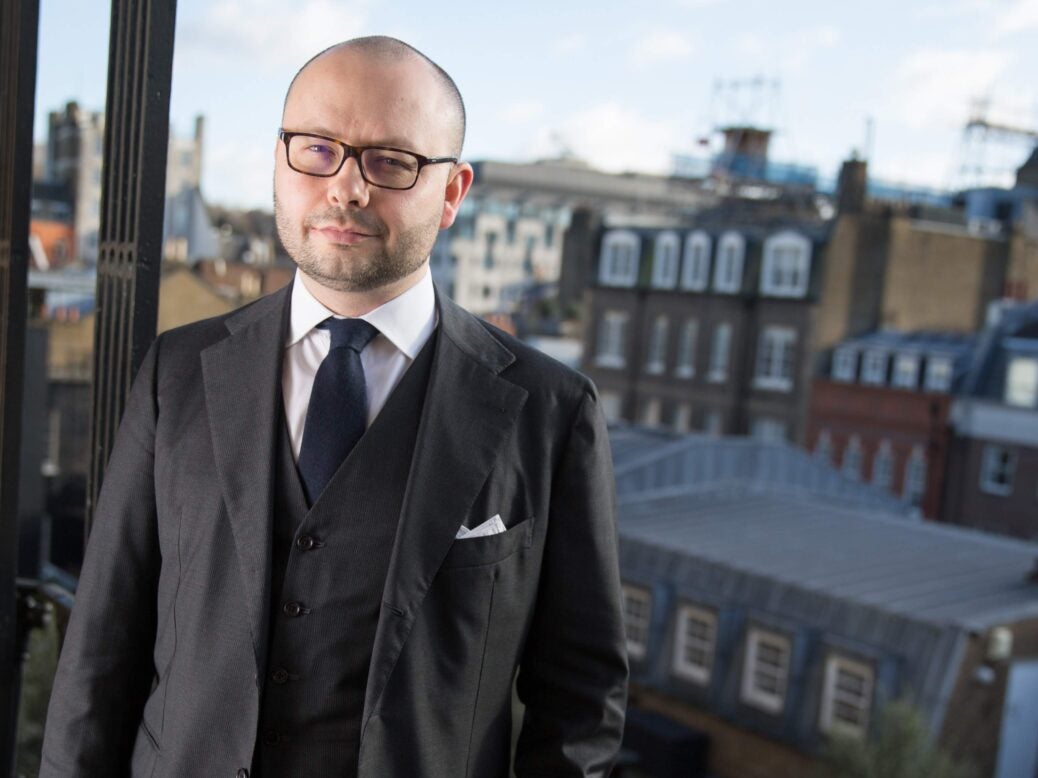 Matteo Cerri, CEO of The Family Officer Group, reveals how his 'Italian' family office takes a different approach to business and estate planning, internationalisation and even Brexit
The Family Officer Group, a multi-family office headquartered in Mayfair and with a growing number of representative offices in the UK, Italy and all over the world, has recently celebrated its 20 year anniversary.
'Here in London we are a medium sized family office, but what we do is very much linked to Italy and to the Italian community – we like to think of ourselves as a bridge between the two countries and in Italy we are ranked amongst the leading independent Italian family offices', says Matteo Cerri, CEO of The Family Officer Group. 'For the last five years or so, there's been a huge influx of Italians coming to London. That's mostly due to the freedom of enterprise and business opportunities. Plus, it's still the only truly cosmopolitan city in Europe. It's the perfect spot to do business from which I believe makes London very attractive to Italian entrepreneurs,' he adds.
He explains how the firm started: 'I came to London at the end of my studies, and after the first three years working in finance I had the opportunity to start a family office under the umbrella of a big American bank. After six years we went independent. Since then, The Family Officer Group has provided a range of bespoke services to selected clients, focusing on the areas of tax, legal and financial planning, delivered in partnership with their trusted partners in each country.
More recently, The Family Office Group is focusing on its single-family office function managing investments for the Cerri family through i2i (the trading name of Italian Ventures). i2i focuses on investing in start-ups and expanding businesses led by Italian entrepreneurs here in the UK. Over the past three years, i2i has made 44 investments into start-ups and SMEs, in 6 sectors, resulting in 19 successful exits and more than 200 jobs created. This is a crucial step towards furthering the growth of Italian entrepreneurs in London, the Italian community in general and the UK economy.
Through a collaboration of i2i and #EatDrinkLoveItalian – the successful media and events company founded by his wife Ioana Cerri – they created Italians Clubhouse (known as ITS Clubhouse): a private members club based in Shepherd Market, a lively part of Mayfair. ITS Clubhouse is their base and flagship store: 'it showcases the kind of things we invest in and want to promote. And it's all Italian of course,' says Cerri. He describes the Clubhouse as a base 'for anyone wanting to experience the Italian lifestyle in London. It's elegant but it's not showing-off luxury.'
It will be refurbished later this summer, following a successful crowdfunding campaign on equity crowdfunding platform Seedrs, which is still ongoing and will attract visitors coming from industries where Italians proliferate such as design, fashion, travel, food and beverage, media and of course wealth management. From the food to the design, the place will be an oasis of quintessentially Italian lifestyle. 'It's really a social place for people to network', says Cerri. 'Members can have a coffee or a cocktail and just relax, or talk business.'
The next area to enjoy an Italians Clubhouse will be Shoreditch, as they are planning to secure a second location next to Spitalfield's Market where ITS Clubhouse already has a smaller operation. In addition to the team's events experience and huge social media following, the ITS Clubhouse also benefits from more formal Italian connections in the form of partnerships with most of the private and public Italian institutions in London.
Matteo Cerri believes that, post-Brexit, London is still going to be the best place for wealthy individuals to be based: 'Its infrastructure and culture will remain attractive for Europeans. Businesses like design, finance, technology, media, fashion and hospitality are going to stay in London, they need to if they need to be visible to the world.'
The Family Officer Group merges the best of all worlds – the British professional services approach, an international view and a relaxed yet charming Italian touch.