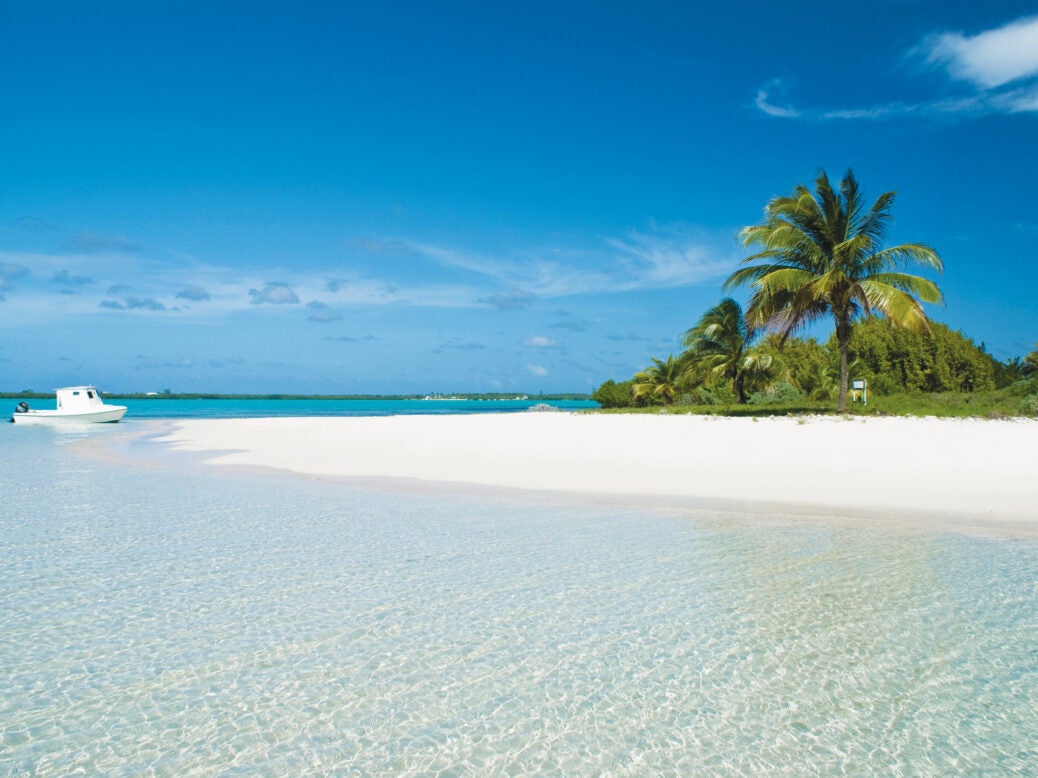 The Cayman Islands offers the very best of Caribbean sun, sea, culture and culinary delights – and it even makes for an ideal place to live and work if you decide you'd rather stay for longer than a short break
Nestled in the warm turquoise waters of the Caribbean Sea, the Cayman Islands offers an abundance of activities and experiences alongside miles of sandy white beaches and some of the world's best diving. The destination has long drawn sun-seekers and wanderlusters from around the globe – and for good reason!
The warm, friendly nature of its people creates an inviting atmosphere unlike anywhere else in the Caribbean. With year-round temperatures of 28°C, there's no better time to escape – and with working remotely easier than ever before, you also have the option of staying longer. Digital nomads are invited to pack up their laptops and swimming trunks for a large dose of sun, sand, sea and safety while working from the Cayman Islands.
Imagine taking conference calls from the heart of the culinary capital of the Caribbean, conducting board meetings just steps away from the award-winning Seven Mile Beach and brainstorming business solutions while paddling through peaceful mangrove forests. It may sound like a dream but it could quickly become your reality this winter.
The Cayman Islands offers a wide variety of different types of accommodation, a unique range of immersive experiences and activities and a healthy outdoor way of life and culinary scene that will leave a lasting impression on both your mind and body. Reinvigorate your working schedule and live the life of your dreams in this tropical paradise.
The three islands that make up the Cayman Islands – Grand Cayman, Cayman Brac and Little Cayman – each have their own distinctive vibe and identity, with a deep historical heritage that celebrates their cultures.
Few islands in the Caribbean offer such a diverse range of experiences in one place. For remote workers seeking a long stay, the Cayman Islands Department of Tourism provides the Global Citizen Concierge Programme, a tourism initiative for international guests who are eager for a longer-term change of scenery, while staying connected, inspired and professionally productive as they live and work remotely in the Cayman Islands for up to two years.
With swift and purposeful protocols established during the early onset of Covid-19 and vaccination rates that exceed 80 per cent of the local population, the Cayman Islands has emerged with a strong and effective approach to safeguarding the health and safety of local people, remote workers and visitors.
You can start the working day with a swim in the warm Caribbean waters, kayak between Zoom meetings, or even take the office to the beach to get the creative juices flowing. The Cayman Islands offers unforgettable activities both on and off-land. Perhaps spend a day off at Stingray City in Grand Cayman's North Sound, where dozens of friendly southern stingrays glide in and around looking for a good-luck kiss; or take a stroll through vibrant George Town to immerse yourself in the Caymanian lifestyle and culture.
The Cayman Islands offers sophisticated dining choices and authentic island cuisine, from five-star establishments to buzz-worthy brunches and freshly caught fish prepared straight off the boat.
For the working digital nomad, daily lunch breaks will be elevated with the freshest flavours of the Caribbean. With more than 200 restaurants and influences from all over the globe, the Cayman Islands offers options to suit all diets.
As befits a home away from home, you can take time to bolster the mind, body and spirit by escaping the office for some 'self-care' moments that will take your breath away. To recharge pay a visit to one of Cayman's world-class spas or unplug and meditate on the award-winning Seven Mile Beach. For the ideal weekend getaway, explore the untouched, off-the-beaten path adventures on the Sister Islands, featuring breathtaking views of the 153ft Bluff, enticing caves, underwater wonders and more.
What sets the Cayman Islands apart goes beyond its beautiful beaches and crystal- clear waters. Here you can watch dawn rise at one with nature, explore the world's most intricate coral reefs, relax in a hammock underneath a casuarina tree and eat at a five-star restaurant – all in a single day.
Whether you're dipping your toes in turquoise waters while on your lunch break, indulging in local island flavours between meetings or planning an exciting weekend exploring the Sister Islands, the Cayman Islands will leave a long-lasting impression on your work and your life.
For those searching for the perfect work-life balance, there has never been a better time to live and work remotely in the Cayman Islands.
Web visitcaymanislands.com – for more about the Global Citizen Concierge Programme
Image: Cayman Island Tourism