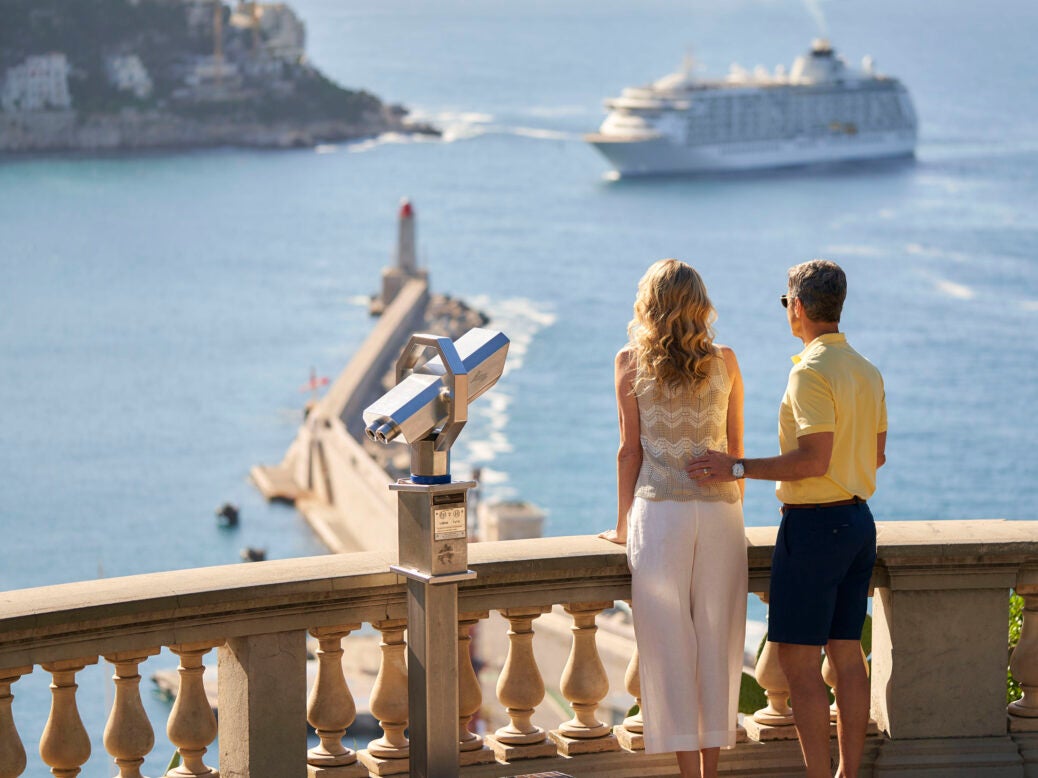 As a resident, whenever you return from a day ashore, an overland journey or perhaps time spent away on business, with family or at your other properties, the greeting you always hear when stepping back on board is quite simply this: 'Welcome Home'
Where do you live? Very few can say 'everywhere on earth' and mean it. But for those who own a home on The World, the renowned private residential yacht, in essence, that's the genuine answer. Because if you're part of this community of international adventurers traversing the globe, you awake to new vistas every day, a lifestyle that's as unique as it is luxurious. A never-ending opportunity to discover the most fascinating places on the planet, enjoyed in exceptional style and comfort.
Sailing itineraries are collectively determined by the Residents, ensuring memorable, multifaceted experiences. A single year of luxury voyaging can effortlessly encompass serene islands, colourful cities, historic sites and extreme wildernesses. And since The World sets sail again this summer, there's no easier, more exhilarating way to explore. To immerse yourself in diverse cultures. Swim pristine oceans. Chill out in cosmopolitan hotspots. Hike terrains rarely travelled.
The 2022 itinerary has it all. It begins with the captivating Hawaiian and Pacific islands, then heads to South America, with landings in Chile, Peru, Ecuador, Panama and Colombia. From leisurely travel through the Caribbean, the route crosses to Northern and Western Europe, including Ireland and Denmark's Faroe Islands, before a two-month deep dive into the Mediterranean, including Israel and Egypt. After a spectacular sailing through the Suez Canal, the journey nears its end in Oman and Qatar, marking the New Year in Dubai.
The entire, year-long trip takes in more than 90 ports. Unlike most passenger vessels, The World spends nearly twice as many days in port as at sea, docking for an average of three days to provide generous windows of time to get to know each destination, with customised experiences bringing them alive.
Expeditions to idyllic and remote destinations, including record-breaking journeys to Antarctica's Ross Sea, are also key components of itineraries. Led by a team of specialists, from naturalists and marine biologists to veteran wilderness experts and historians, these compelling explorations offer an in-depth understanding of the landscape, culture and people.
A trio of tantalising adventures stud the 2022 program. The first explores archipelagos of French Polynesia from the paradisical reefs and atolls of the Tuamotu Islands that sparkle like diamonds scattered across azure seas, to the even more remote Marquesas Islands. This is swiftly followed by an exploration of the Austral Islands, Pitcairn and Easter Island, mystical and magical, isolated yet legendary. A third, later in the year, focusses on the raw, rugged radiance of Iceland.
There are 165 residences ranging from studio to three bedroom and at any one time, this mega-yacht has an average occupancy of 150 to 200. The result is a tranquil, elegant environment, supported by impeccable, intuitive service by crew who anticipate your every need, and surrounded by world-class facilities. These include restaurants that easily rival those on terra firma and that host guest chefs such as Soenil Bahadoer, Jonas Andre Navik and Alastair McLeod. Fine dining is complemented by an award-winning wine list, with sommeliers who can take you to wineries often not open to the public, as well as being able to purchase for residents' private collections.
Covid security is paramount and as The World is free to plot its own course, it can, if necessary, change its itinerary in response to any new development. All residents and crew are fully vaccinated and its COVIDSHIELD program includes enhanced protocols with testing and monitoring an ongoing strategy. But then health has always been a top priority. Medical and fitness specialists are available to oversee personal training and wellbeing, while chefs can create diets to target key concerns, delivering in-residence dining using fresh produce from local markets.
Active lifestyles abound, so when you're out visiting destinations, you might be biking, diving, hiking or snorkelling. At sea, amenities to keep you on your toes are numerous including swimming pools, a state-of-the-art gym and sumptuous spa. Even golfers are kept in the swing on putting greens and hi-tech simulators, under the watchful eye of a golf pro, while tennis enthusiasts can play on the only full-size regulation court at sea.
Members of the supremely knowledgeable concierge team provide unrivalled personalised service from sightseeing Casablanca on your own in a private car to intimate group treks to Cape Town's Table Mountain. Its programme team looks after cerebral workouts. In addition to curating libraries and cinema showings, they craft a schedule of enrichment lectures that include notable speakers, such as historians, anthropologists and Nobel Prize winners. But there's also the informal enrichment that grows organically from sharing time with other residents who hail from 20 countries, all with varied life experiences.
While the scenery – all of it sensational – never stays the same, your sense of place, at home in your own residence, remains your anchor and sanctuary. It's yours, so you style it as you wish. As a resident, whenever you return from a day ashore, an overland journey or perhaps time spent away on business, with family or at your other properties, the greeting you always hear when stepping back on board is quite simply this: 'Welcome Home'.
Click here to discover more and to speak with a Residential Advisor about ownership opportunities aboard M/V The World.