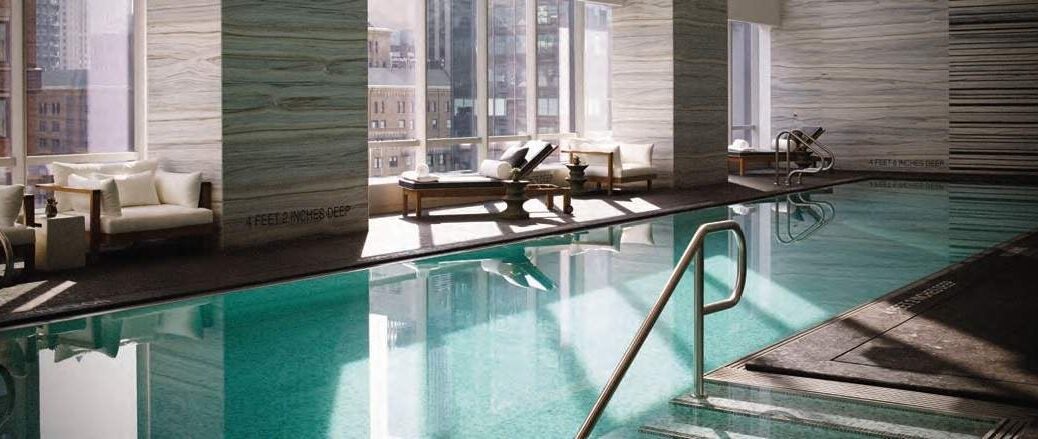 Park Hyatt New York is a midtown haven just seconds from Carnegie Hall and minutes from most places you want to be. An architectural showstopper, it offers some of the largest and most spacious guest rooms and suites in the entire city. Open only a few months, it is already recognized as the flagship hotel of the Park Hyatt brand, with a specialist American cuisine restaurant, a must-beseen- in bar, an indoor pool and fitness centre, and Spa Nalai, perched on the 25th floor and flooded with light and fantastic views of the Manhattan skyline.
WHO
The in-crowd all clamouring to experience the city's newest residence. Fashionistas admiring the design, musicians and audiences from Carnegie Hall, art and shopping lovers hitting the town for new exhibitions at the nearby MoMA, business travellers looking for a new experience and locals who have made the Back Room at One57, the hotel's restaurant (pictured above), the hottest ticket in town.
WHEN
It's New York: there's never a time not to go. It's a city that copes with any weather — given the occasional brown-out or blizzard — with good grace, charm and humour, although for some the searing heat and humidity of July and August can be off-putting. But there is always air-conditioning everywhere.
HAVE
Spa Nalai is so called because in the language of the original tribal people of Manhattan, 'nalai' means 'serenity'. It's the place to recover after the excitement of the opera, shops or galleries or just sightseeing. This is a totally customised spa where the emphasis is on individual wellness and needs. On offer are massages, body treatments and facials all geared to your needs by consultation with your therapist.
Everything begins with an earthing, harnessing the body to the earth's healing energy, and this is done using the spa's heated sand quartz bed. Treatments are a fusion of advanced technologies and ancient wellness practices using the products of Carita Paris, H Gillerman Organics and Stemulation.
All treatments finish with an amuse bouche from the hotel's restaurant. Nalia will also offer seasonal experiences and rituals from some of the award-winning Park Hyatt spas around the world.
DO
Whatever you want to do can be done in the city that never sleeps. It's worth checking before leaving home if there's a show, exhibition or concert you want to see; the concierge can help with tickets. Go downtown for new restaurants, clubs, boutiques and studios, go uptown for designer heaven and the major museums, stay midtown for everything else… and walk.
BEST
Book the seasonal treatment or ritual for something you will not experience elsewhere. As the spa states, it may never be on offer in New York again. A recent one included a jade stone massage and a facial incorporating crushed diamonds.