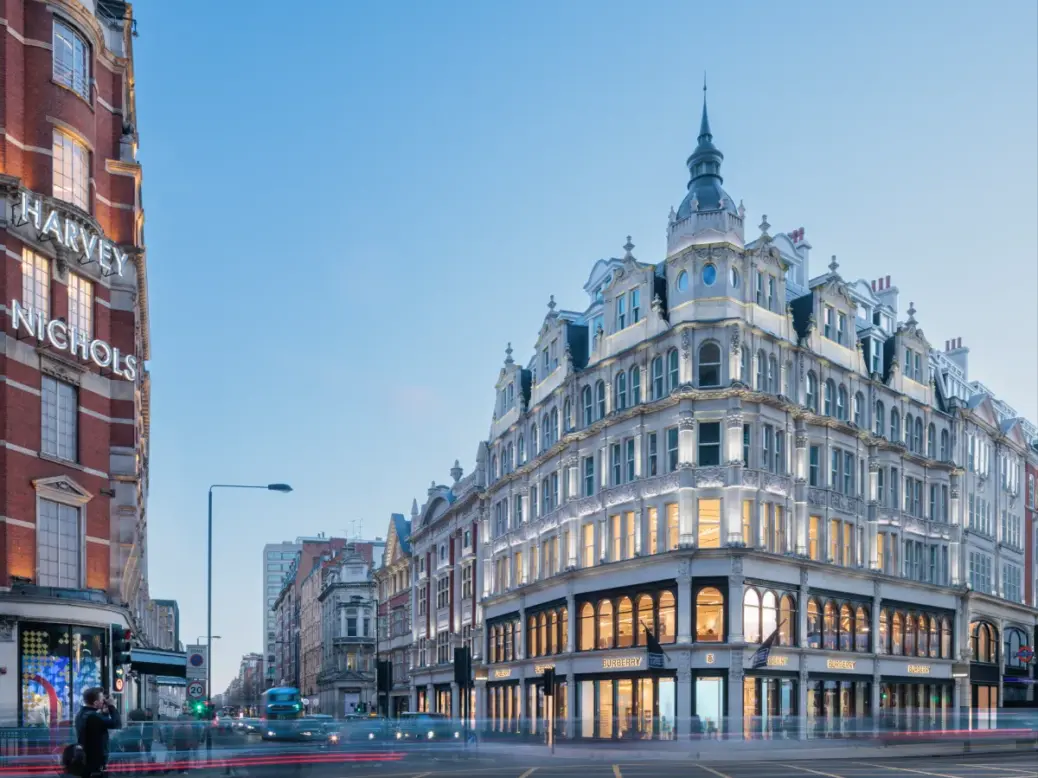 Knightsbridge Gardens, a collection of 33 ultra-luxurious apartments, has been billed as the UK's first super-prime development just for renters.
Just above the entrance to the Piccadilly Line on Brompton Road, the new development is hoping to provide a calming oasis for UHNWs – one that offers a 'turn-key' service and embraces flexibility, for an international crowd looking to explore London but not necessarily make it their 'forever home'.
Well-connected and right above the flagship stores of Burberry and Apple, the new homes have been constructed, developers say, to insulate residents from the hustle and bustle of the world outside, without even the faintest hum from the long row of double-decker buses and black cabs passing below filtering through the windows.
Launching this summer, the collection of apartments has been unveiled by the estate's landowner, the Olayan Group. A global enterprise with origins in Saudi Arabia, Olayan are specialists in the development of luxury offices, retail and residences.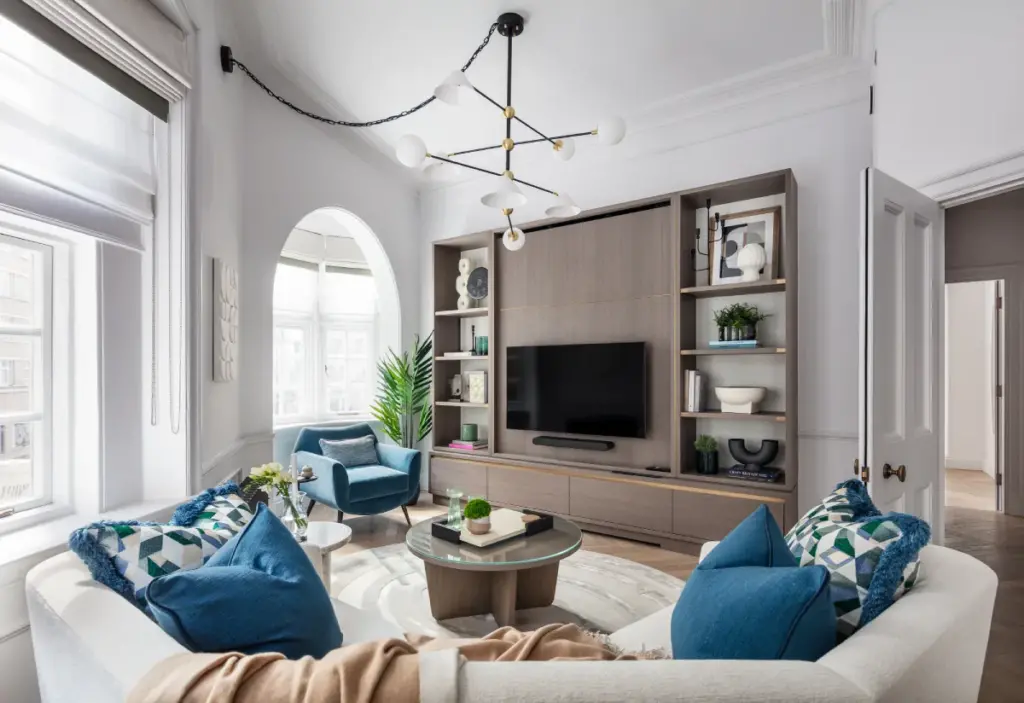 The Knightsbridge project – which also includes six retail units, nearly 70,000 square feet of prime office space and a new rooftop restaurant – adds to the group's well-known collection of property holdings, which includes the Paris Portfolio, the Mandarin Oriental Ritz Hotel in Madrid, and 550 Madison in New York.
The apartments are strictly built-to-rent, with Knightsbridge Gardens offering two-year minimum tenancies for residents. Work on the project began in 2016, after planning permission was secured for the Brompton Road homes.
With its rental focus, architects and designers have put together a collection of homes which are ready to move in. The kitchens are stocked with food, and there are utensils and countertop coffee machines. Each apartment is fully equipped for living – I even spot some recommended reading on the coffee table. The collection of apartments even has its own 'signature scent'.
[See also: The best property advisers for UHNW individuals in 2023]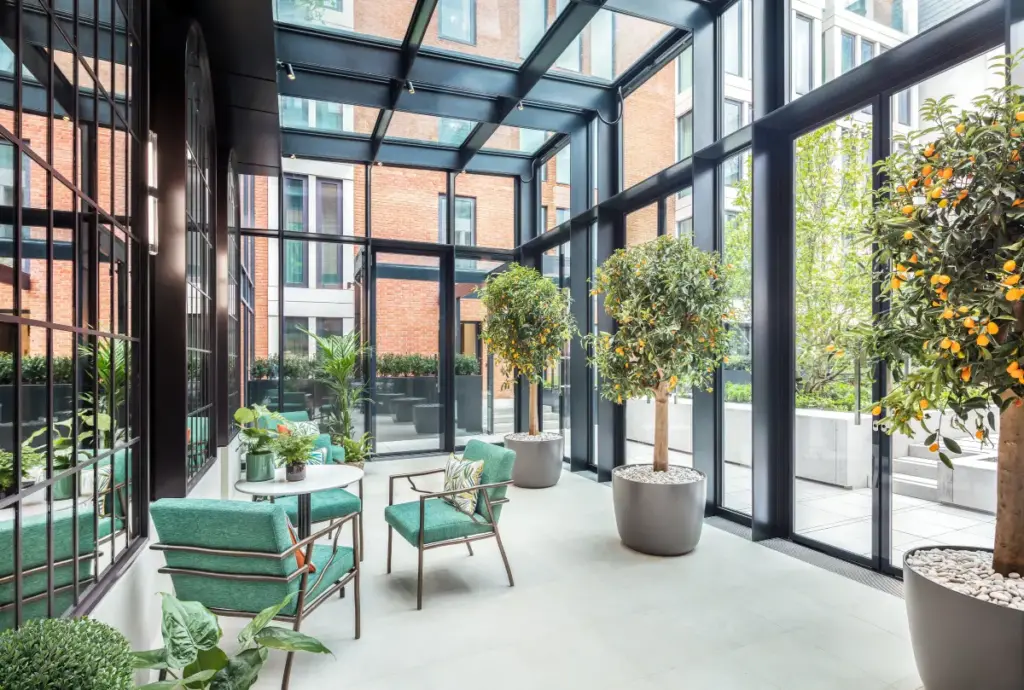 Billed as a 'turn-key experience' for 'discerning tenants', the scheme has drawn interest from families and professionals, both from the UK and overseas.
Behind the building's Edwardian facade, the design is tranquil and modern, with a leafy private courtyard for residents to relax in. Communal spaces are an important aspect of the development, and residents will have access to a bespoke club room and a glass-walled, fruit-tree-filled Orangery. There's also a 24-7 concierge service.
'Taking inspiration from existing stained glass windows and the fashionable surroundings of Knightsbridge and Hyde Park, it showcases unique furnishings with nods to the architectural heritage of the development,' says interior designer Karen Howes, whose award-winning design business Taylor Howes has worked on the internal layouts.
[See also: A tour of Canary Wharf's One Park Drive]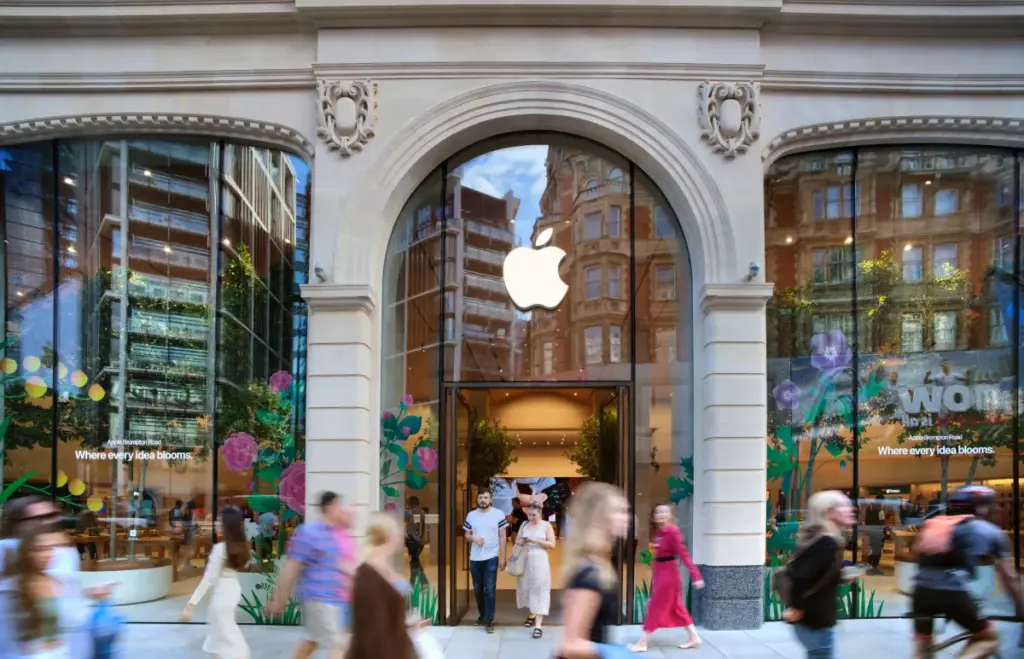 With a mixture of commercial, residential and retail space – as well as features such as a new tube entrance for Knightsbridge Station – the diversity of the project is fully intentional, according to Jonathon Shelton, MD of Real Estate Europe in the Olayan Group.
'Much of our work on The Knightsbridge Estate, from improvements to the public realm to careful building restoration, has sought to add value to the existing community of residents and businesses,' he says.
'We knew we wanted to approach the residential element with that same attitude. Making a thoughtful, long-lasting contribution to the neighbourhood was very important to us,' Shelton adds.
As its first residents move in this July, Knightsbridge Gardens is only part of a longer-term strategy, set to see Knightsbridge becoming one of the most sought-after areas of London.
With a variety of apartment sizes and design styles to suit different tastes, the 33 apartments carry a heft price tag, much like the premium retail units found below. Prices start at £1,250 a week for a one-bedroom apartment, and rise to over £9,000 for a four-bedroom. 
Contact Knightsbridge Estates for more information.