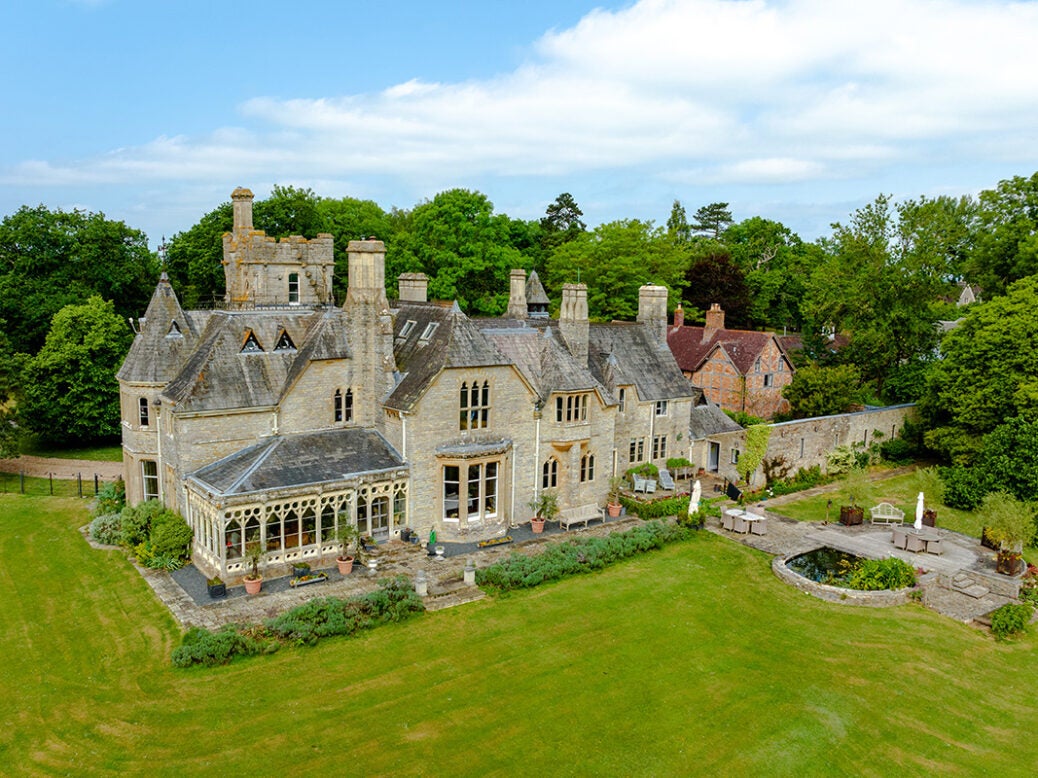 A breathtaking 19th-century Victorian Gothic mansion in Gloucestershire has come to market for £7.95 million. 
Foscombe House, situated in 52 acres outside the picturesque village of Ashleworth, offers 'an extraordinarily rare opportunity to live in one of the best Victorian country homes in the UK,' says Ed Sugden, director Savills country department, which is handling the sale. 
[See also: House of the Year 2023: RIBA shortlist celebrates the best of British architecture]
Foscombe House: a history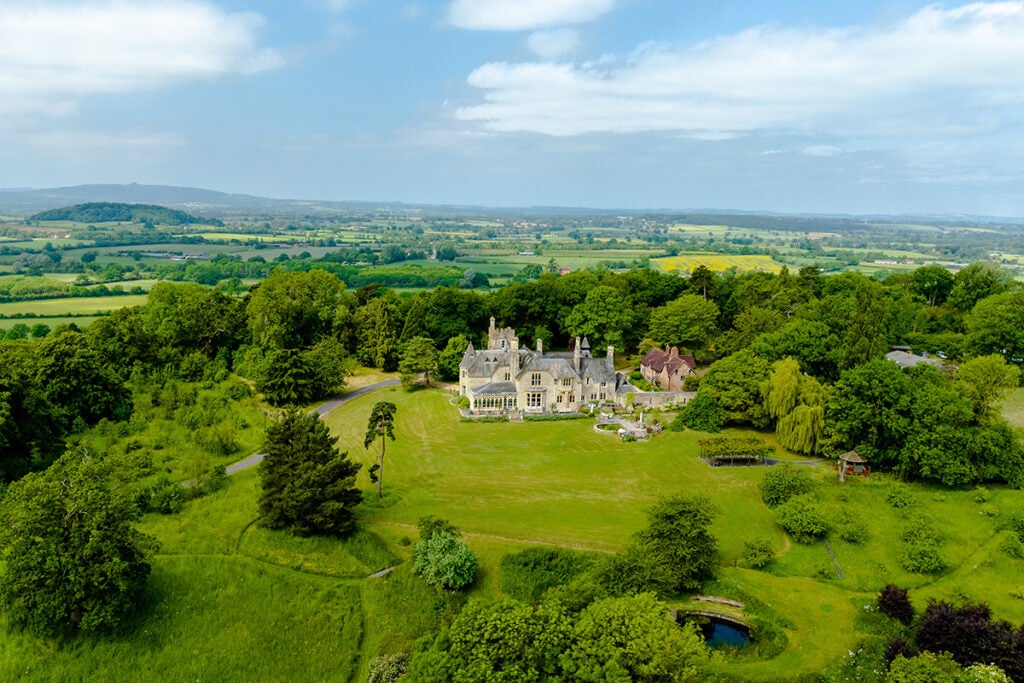 Built in around 1866 by architect Thomas Fulljames, the Grade II*-listed residence retains the grandeur of the period with its castellated tower, turrets and carved Gothic orangery.
[See also: Best country property specialists for HNWs in 2023]
Foscombe House was once described by architectural historian Sir Nikolaus Pevsner as 'an unspoiled Victorian fantasy in an unsurpassed situation commanding exquisite views in all directions'.
Following Fulljames' death at the turn of the 20th-century, the property passed into the hands of the Calvert family, who extended the property to cover 400 acres, incorporating farmouses, cottages and a shoot.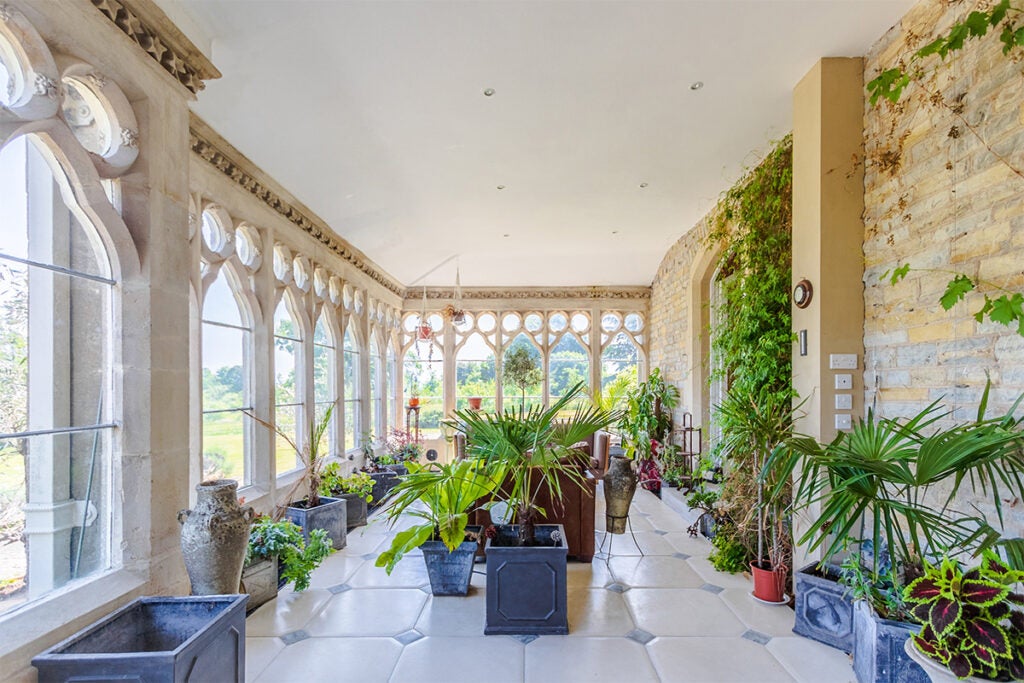 [See also: What is the state of the London property market in 2023?]
It remained in the family until the 1960s and has since been owned by distinguished figures including the author and screenwriter Derek Marlowe, and Rolling Stones drummer Charlie Watts.
The current owners of Foscombe House have carried out extensive renovations to create a modern eight-bedroom home. Architectural highlights include the handsome carved staircase, the light-filled orangery and the stone fireplaces throughout. 
Foscombe House: a glorious example of Victorian Gothic architecture
Foscombe House from 2401 Visuals on Vimeo.
Commenting on the benefits of the property, Sugden adds: 'Foscombe House occupies one of the most magical settings in Gloucestershire with part of its beauty being that it is set in the middle of its own beautiful parkland grounds, with swathes of wild flower gardens and two sweeping driveways of around half a mile each.
[See also: What are branded residences? Luxury openings attract UHNWs seeking five-star hotel service at home]
'Foscombe House is the epitome of glorious Victorian Gothic architecture with sun filled rooms enhanced by the most beautiful features. The height and proportions of the rooms creates the most wonderful flow of living space and for such a substantial property, there is a feeling of comfortable living and a warm environment further enhanced by the far reaching outlook from all the principal rooms. 
'And with guests of the next owner being able to stay over in the coach house that was once the music studio of a Rolling Stone, Foscombe House presents an extraordinarily rare opportunity to live in one of the best Victorian country homes in the UK.'