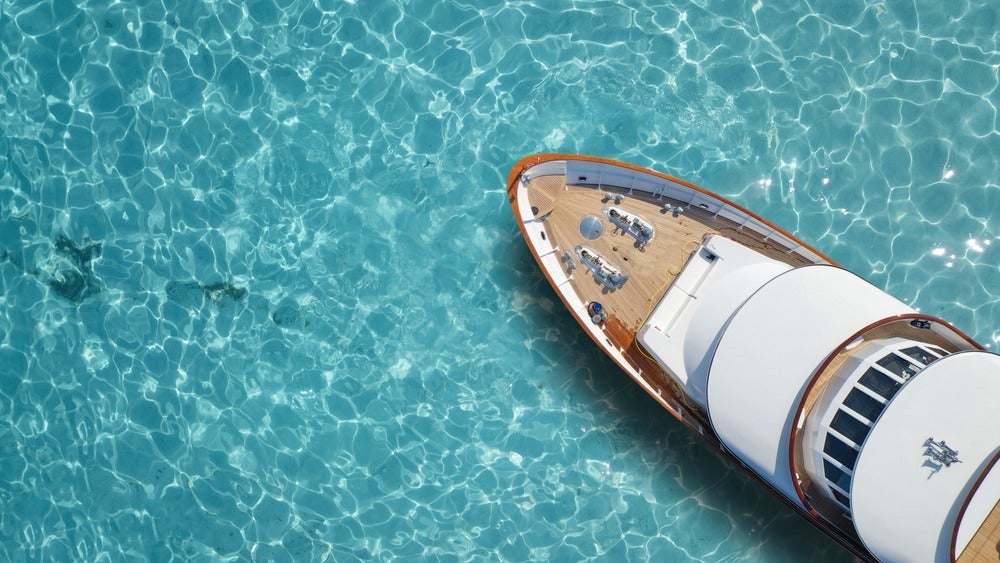 The annual Monaco Yacht Show – billed by organisers as the largest gathering of superyachts in the world – offers UHNW buyers a chance to scope out the latest makes and models. 
More than 100 vessels, including 40 new boats, will be on display at the 32nd event, from leading shipbuilders, including Heesen, Lürssen and Benetti. 
Collaborating with Fraser Yachts, Lürssen will display the 97-metre Carinthia VII vessel, which is ready for charter having recently undergone a significant refit. 
Heesen is set to present four ships ('with a combined length of 200 metres,' Mark Cavendish, COO of Heesen, tells Spear's), the Amare II, Aurelia, My Loyalty and VanTom — as well as unveiling the new Project Grace. Last year's show, meanwhile, saw the debut appearance of the 88-metre Project X, from Greek shipbuilder Golden Yachts.
The Monaco Yacht Show gives UHNW individuals the chance to explore the superyacht landscape and an opportunity to discuss options with global experts, who can fill you in on what you need to know before chartering or buying your own boat.
Here's an overview ahead of diving into the world of superyachts. 
Getting into charter
One of the main ways to test the waters of yacht ownership is through chartering — renting a boat for a short time, usually through one of the leading industry brokers, such as Edmiston & Company, Burgess or Fraser Yachts. 
Many of these firms have 'full service' offerings — providing expertise on buying, selling, yacht management and crewing, as well as advice on building your own boat. 
Chartering gives access to boats of all sizes, with many companies allowing customers to filter by popular destinations. Brokerage firm Ocean Independence breaks chartering down into different location offerings, including the Caribbean and the Bahamas, the West Mediterranean (which the company bills as 'by far the most popular yachting destination'), and the East Mediterranean.
Prices can ratchet up in the summer months as demand soars, says Will Christie, a seasoned yacht specialist and the founder of Christie Yachts. 
Firms like his, which help to connect HNWs to 'bespoke luxury', set out to find vessels which match different client requirements. 
'Engaging with a good broker can shortcut a huge amount of legwork,' Christie says. 'A good broker needs to become their client — asking them, "what do you want to get out of this experience? Where do you want to go? Who are you going to be with?'"
Jamie Edmiston, the gregarious yacht broker whose eponymous company was started by his father, Nicholas, in 1996, says chartering can be the perfect place for an UHNW to begin their yachting journey. 
[See also: Jamie Edmiston on building a greener yachting future]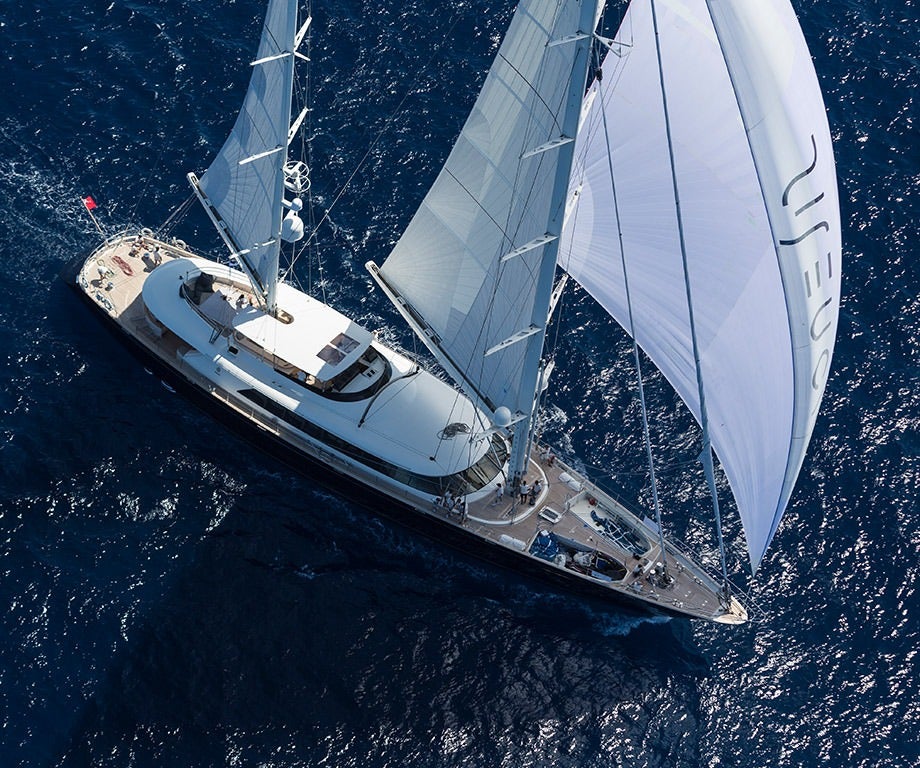 'It's a great way to learn and understand the benefits of being on a boat,' Edmiston says. 'There's no holiday on earth compared to one on water – that's a simple truth. A yacht delivers the most extraordinary opportunity for vacationing with friends and family, in superb privacy, with amazing service. It's very, very hard to beat — if you can afford it.'
At the time of writing, his firm's website advertises 108 charter yachts across destinations including the French Riviera, the Indian Ocean and the Bahamas. 
Popular charters include the 150-metre Lady Jorgia (previously named Apho, 'she's one of the big special yachts at the moment,' Edmiston says), which costs EUR2.6 million to charter for a week, and is available to hire in the Mediterranean. Also available is the 93-metre Lady S boat, which can fit up to 14 guests. That will set back users EUR1.6 million a week. 
Meanwhile, the 83-metre Savannah can be hired through Edmiston for the relatively modest fee of EUR1 million a week. Designed by Feadship and completed in 2020, the boat is the first 'hybrid' yacht designed by the shipmaker – itself a partnership between two shipyards, Royal Van Lent Shipyard and Koninklijke De Vries Scheepsbouw – and includes its own 'underwater observation lounge'.
The boat, which Edmiston describes as 'one of the first truly environmentally-friendly yachts,' is coming on to the market at the Monaco Yacht Show for the first time this year.
Finding the right crew
Access to brokerage firms can provide fleets of luxury yachts while also taking care of crewing requirements. Broker Ocean Independence, for example, says that requests including culinary requirements, choice of drinks and floral arrangements can be passed onto crews and chef teams. 'We encourage you to divulge as much information as possible to give the crew a detailed understanding before you step on board,' the firm says.
While paying gratuity is completely optional, the firm suggests leaving a payment on top of the charter fee of 10 to 20 per cent, to be split equally between crew members, 'depending on the level of service.'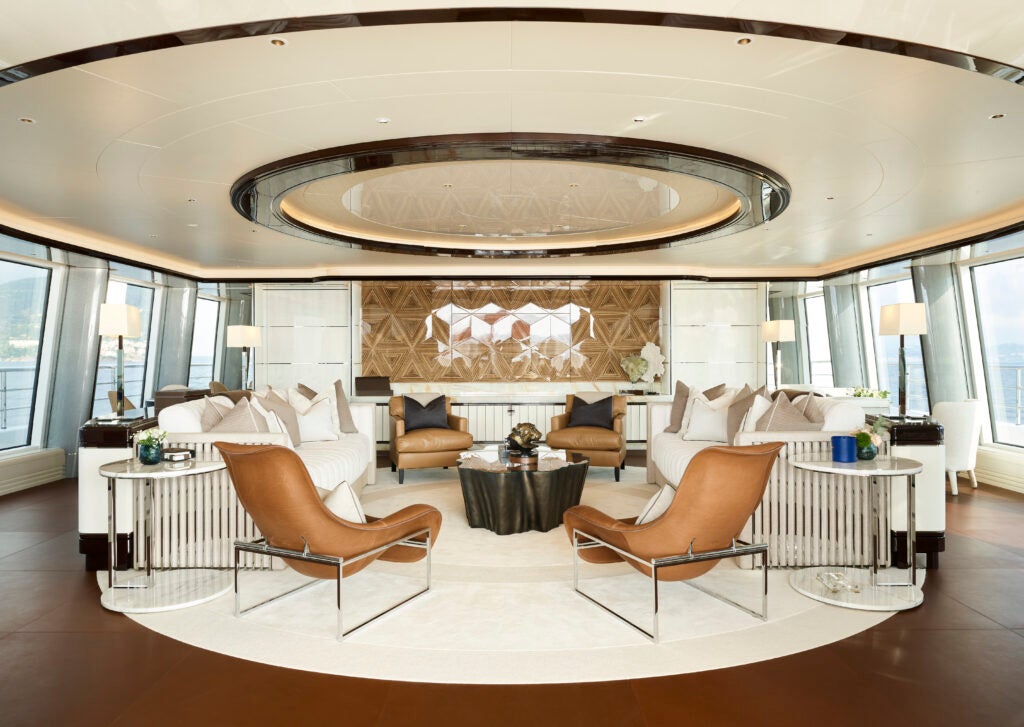 [See also: Heesen's Ultra-G superyacht – speedy, powerful, and also dog-friendly]
Considering your own purchase 
More frequent super-yachters — or those who would prefer to influence their own design specifications, or build up a relationship with a crew — might want to consider buying a yacht.
Brokers caution against buying a yacht with friends or business partners. 
'Sharing between two friends is complicated, because everyone wants to use the boat at the same time,' Christie warns. 'That's why there's a high season in July and August, as well as Christmas and the New Year', he adds. 
'I cannot think of anyone who's done it successfully,' says Edmiston, whose firm sold 47 yachts in 2021, at a combined value of more than EUR1 billion. Unlike private jets, where 'everyone's expectations are very similar,' he adds that a yacht is a much more personal space, where service requirements will vary widely. Meanwhile, overusing a boat can lead to crew burnout and often not leave enough time for ship maintenance.
How much does it cost to buy and service a yacht?
On Burgess Yachts' website, current superyachts advertised for sale include the Lurssen-Werft designed Pelorus, a 115-metre vessel that can house 24 guests, for EUR185 million. On Frasers' website, the 91-metre Moonlight II from shipbuilder Neorion is priced at EUR85 million.
Sometimes purchasing costs can stretch into the hundreds of millions. The 180-metre Azzam, built by Lürssen in 2013 after a commission from the UAE's Sheikh Khalifa bin Zayed Al Nahyan, was reported to have cost more than $600million.
Runnings costs can be just as prohibitive. According to UK-based insurance broker Towergate Insurance, it is normal for owners to spend more than 10 per cent of a yacht's purchase price annually on maintenance. 
Owners will also have to consider berthing costs, fees which allow boats to be moored in a marina. At the Marina Grande at the island of Capri, renting a berth can cost nearly EUR3,000 during high season.
Who buys a yacht? 
The profiles of UHNW buyers can vary dramatically – as can their superyacht ambitions. Sometimes, clients come to Chrisite after having 'come into a lot of cash in a short space of time' through a liquidity event. Others, meanwhile, might be incredibly rich but are seeking a more compact vessel. 'Some like the intimacy of a smaller boat, and being more connected to the people they're with,' he says. 
It's not unusual for clients to start off with a more modest purchase – and then quickly expand their ambitions. One UHNW buyer, Christie says, moved from a 24-metre boat up to a 75-metre vessel 'in less than about eight years.'
Others may need larger boats for entertaining friends – or to entertain their own aquatic passions, such as scuba-diving. 'If you have a good broker, who really understands what you want, they might be able to show you what is possible,' Christie adds.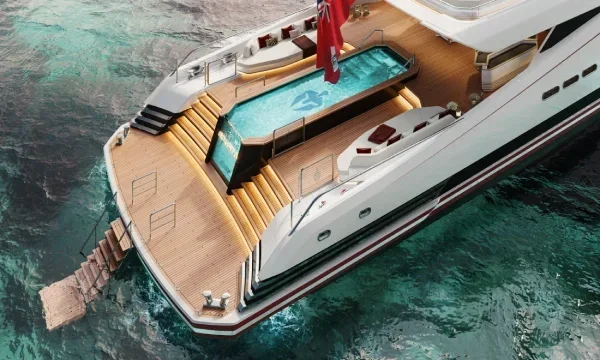 [See also: The best yacht advisers for high-net-worth individuals in 2022]
The law and tax obligations
A flurry of legal and financial considerations will accompany any superyacht purchase. It's therefore a good idea to employ the services of a luxury asset lawyer, says Quentin Bargate, co-founder of leading yachting legal firm Bargate Murray. A professional, he says, can help HNWs stay abreast of the different regulations and legal requirements in different jurisdictions, particularly around how superyacht purchases are taxed and where.
'I've seen France challenge [tax] structures that have been set up in Malta,' Bargate tells Spear's. 'Even though it's got a VAT-paid certificate… or is properly registered for tax in Malta, that may not necessarily be accepted by the French customs authority.'
It's also vital for clients to 'take account of when [they] are going to use their yacht'. Careful consideration about their requirements, he says, might allow a client to make use of different tax reliefs, as well as understanding different employment laws that affect crews, depending on how long a boat is moored.
Some firms offer crew management services, such as the Monaco-based TWW Yachts — professional agreements which connect crew employers with owners, which the company says 'offers a consistent approach to crew employment concerns and ensures that the operational needs of the vessel are always flawlessly achieved.'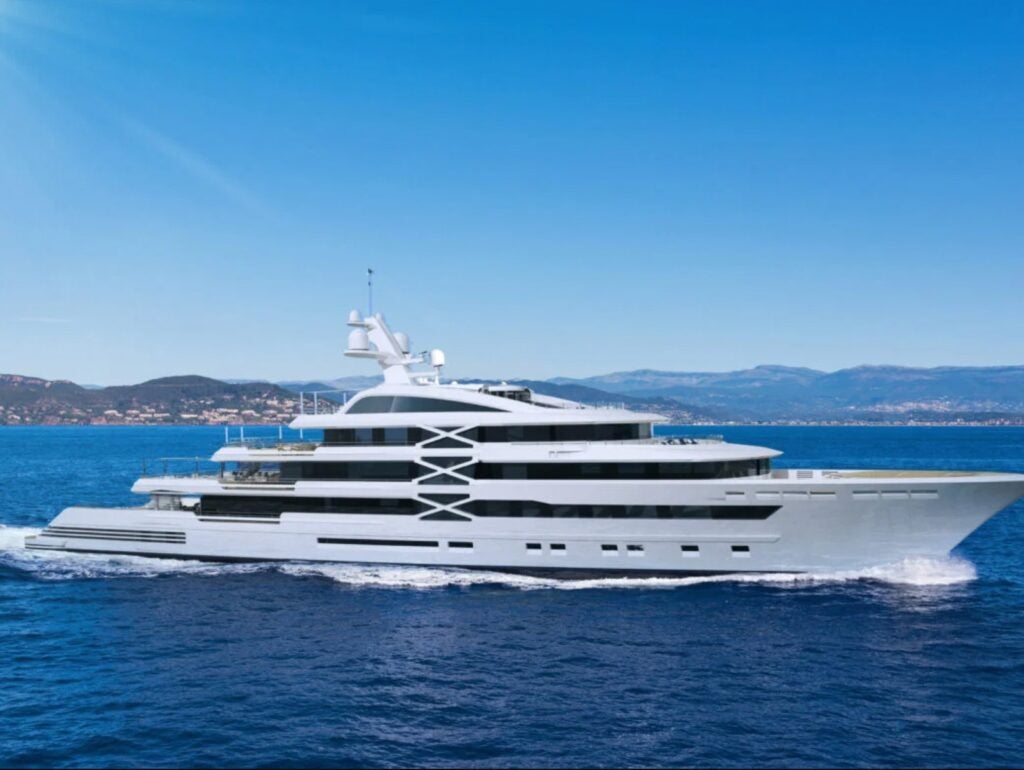 Designing your own yacht interiors
Companies like Winch Design and Terence Disdale Design are specialists with interior refitting projects. When Heesen unveiled its 65-metre Sparta superyacht earlier this year, Winch Design was employed to kit out the interiors, crafting three separate decks themed around the earth, water and air.
At the Monaco Yacht Show 2023, meanwhile, the Phoenix will be exhibited by Burgess — a 90-metre vessel with a 1930s New York-inspired interior put together by Winch. 
'I think the secret to a good design is a very good understanding of what it is the client wants. Designers shouldn't design for themselves,' yachting supremo Peter Lurssen told Spear's in 2021. Lurssen added that clients were increasingly interested in seeing a full range of amenities added in the design process. 'In the old days it was quite normal that the yacht crew would book a spa day in a hotel. They don't do that anymore. Now clients want to have things on the yacht.' 
According to Heesen's Mark Cavendish, there's been an increasing demand for sustainable materials, including vegan leathers and engineered wood. 'In terms of design, we have noticed that clients are opting for more simple and linear interiors… instead of something 'flashy' and 'out there', the preference is now an elegant, timeless aesthetic', he says.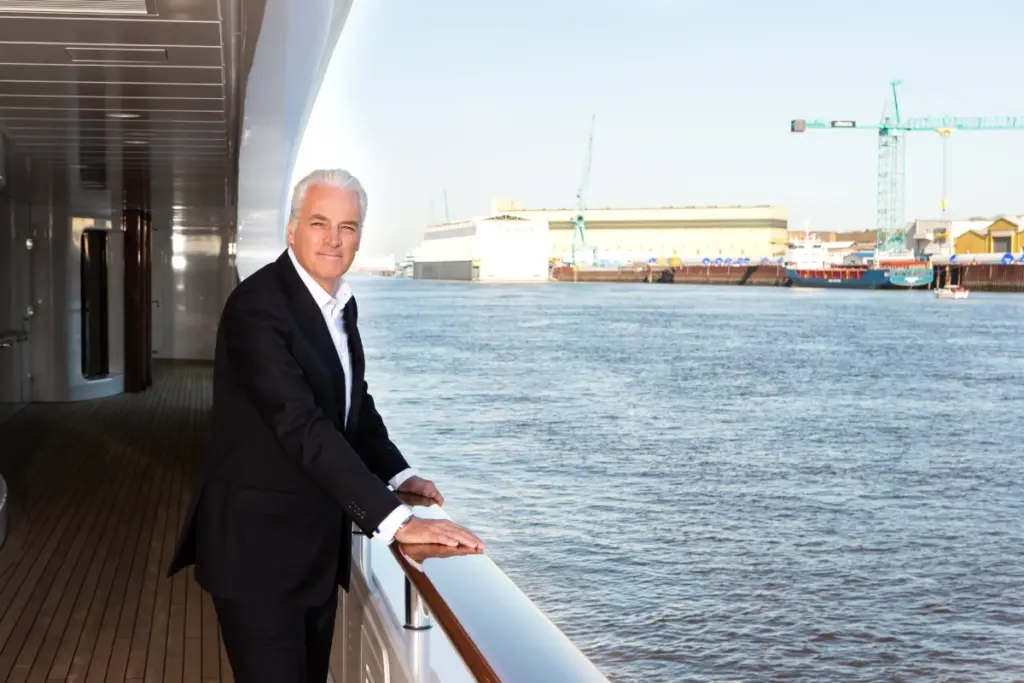 Christie says he previously helped a client design a brand new boat where all cabins were positioned on the main deck and above – where windows are bigger and more natural light is available. 'We got rid of that "corridor effect",' he says. For the project, Christie adds, he looked at 'hundreds of yachts' for inspiration, as well as turning normal yacht-design conventions 'upside down'. This included putting 'all of the machinery' on the tank deck. 'It was groundbreaking, and it won [a] World Superyacht Award,' he enthuses. 
[See also: Why hyper-personalisation is the key to 'true luxury']
Building your own 
For clients that want to build their own ship, Bargate says he has worked with 'all the major yards' on purchases. But if an UHNW is going to go down this route, it's useful to have a 'proper tender process', engaging multiple shipbuilders to ensure a client gets value for money, Christie says. 
Before chartering or making a purchase, one thing is for certain – seeking the services or opinion of a reputable broker is usually a good idea. 'In my view, there are probably about 25 individual brokers in the world who are doing about 50 per cent of the sales every year,' Christie says. 'It's super concentrated'. 
'Get the right broker to give the right advice,' affirms Edmiston, whose firm says it holds more than 50 per cent market share for sales of vessels above 70 metres. 
'Don't get wooed by the CEO,' adds Christie. 'Who's going to be doing the legwork? That's the person who is going to be your right hand in this process.'
'And finally, do you like them? It's a very serious business with tens, if not hundreds of millions involved, but it should also be a fun process.'