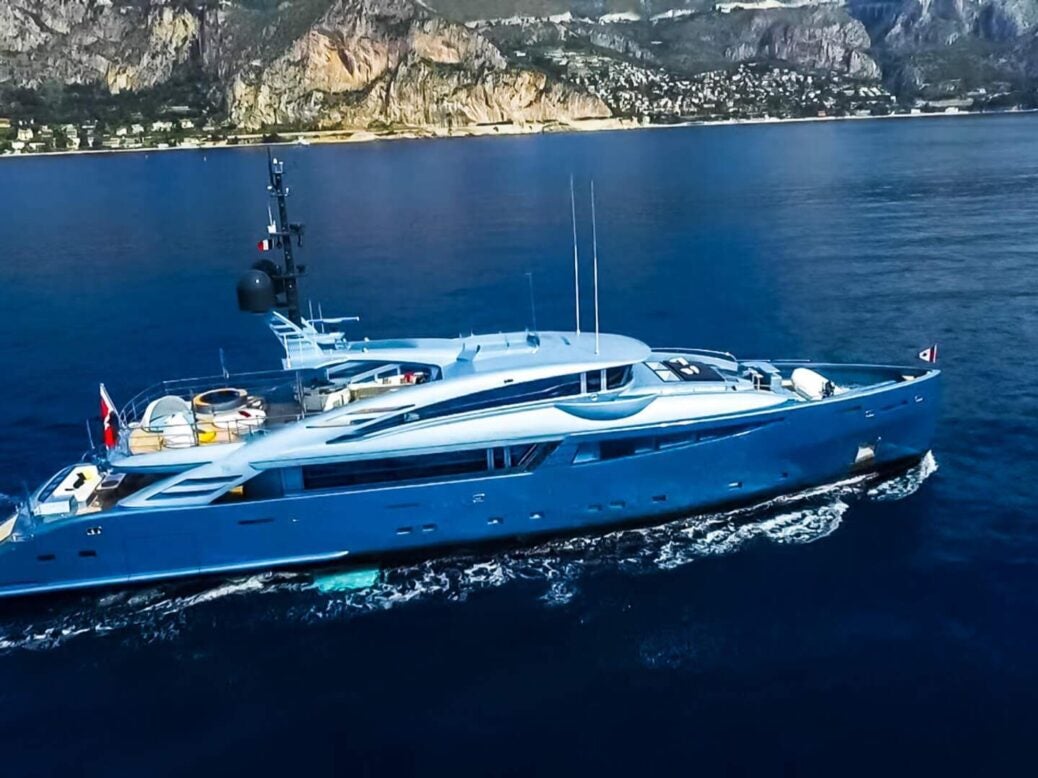 Arun Kakar catches up with YOTHA's Carlo Benveduti to discuss how the platform is disrupting the superyacht world
'If everything is running smoothly, in five minutes you can do it,' Carlo Benveduti tells Spear's excitedly. This would be remarkable speed for most services, but Beneveduti is not talking about ordering a takeaway or hailing a cab. Five minutes is the time it can take to charter a yacht with YOTHA, the online-only platform where he is COO. 'That includes sorting out the crew, depending on the negotiation of course, but if it is smooth and there is no discussion about the price, then it is a matter of five minutes from looking for your yacht to signing the contract online,' he explains.
Founded in 2016 and launched in 2018, the idea for YOTHA came from entrepreneur Phillippe Bacou, who after 15 years of chartering his own yachts, decided to apply digital technology to the process in order to make it more accessible and efficient.
What emerged is a digital yacht marketplace connecting owners and charterers, where customers are able to negotiate directly with the owner's representatives, book trips online, and use a free concierge service to put together a full itinerary.
Simplifying chartering is not an easy task given this reputation. The popular choice for those wanting to experience the elite lifestyle of yachting without the commitment of ownership, chartering is often tainted with a reputation for complexity. After all, there are several moving parts – from crew to food and drink – that need to be taken care of. 'We're not talking about renting a flat on Airbnb, we're talking about big boats with a big amount of money,' Benveduti adds.
YOTHA is attentive to this. It's fully paperless, transactions are secure and compliant. It also works in partnership with several other service providers to smoothen the process for the customer.
'The access should be much easier,' he says, noting that the yacht market has been slow to capitalise on a shift to digital in a similar fashion to comparable industries such as private jets.
'The yachting industry is still a closed industry, many people are scared or stay away from chartering a yacht because the approach to it is still perceived as being complicated,' Benveduti says.
'There is a huge market in between the real parties in a charter contract, which are the charterer and the owner, he explains. 'There is a huge market which is just taking money out from the owner without real added value, according to us.'
Benveduti says that when YOTHA first arrived on the scene, it was met with considerable scepticism from the wider industry. A lot of firms, he says, show yachts, but many function as digital catalogues:
'At the beginning, the industry was considering us as just another website, and then it came out that we just doing everything from A to Z,' he recalls. 'So of course the reaction was little bit nervous and [there is] still a little bit [of] nervousness because everyone knows that it should go in that direction.'
Three years after it was founded and YOTHA's platform now hosts more than 200 vessels. Though the digital format of the platform might one to assume that millennials are the main users, Benveduti says that YOTHA's main audience currently are from the more 'traditional chartering' crowd. It's well-positioned to capitalise on both. 'We cover all the areas,' he points out. 'We have very traditional yachts and modern yachts.'
Some of the initial scepticism has subsided: some 'well established central agencies' are 'not against' working with YOTHA, he says. A couple of days before meeting Spear's, the firm was approached by one of its biggest competitors. 'Last year they were not even willing to talk with us,' he muses.
There's a lot more to come too, as it continues to add 'other layers of service' to its offering, and form new partnerships with stakeholders. Now that the platform is established and enough in the industry are taking notice, Benveduti hints that there are some exciting plans are in store for 2020.
At the heart of everything, though, is the service and experience of superyachting itself.
Benveduti is eager to extol the intrinsic virtues of chartering itself, the luxury lifestyle on water and everything that it entails. That, after all, is why clients end up using YOTHA in the first place.
'As a personal suggestion you should really take the chance to experience the luxury life at sea, he says. We are talking about high level of service, the crew now are 90 per cent professional just enjoy the beauty of the sea having the chance to enjoy it on a luxury yacht… it's amazing.'
Read more