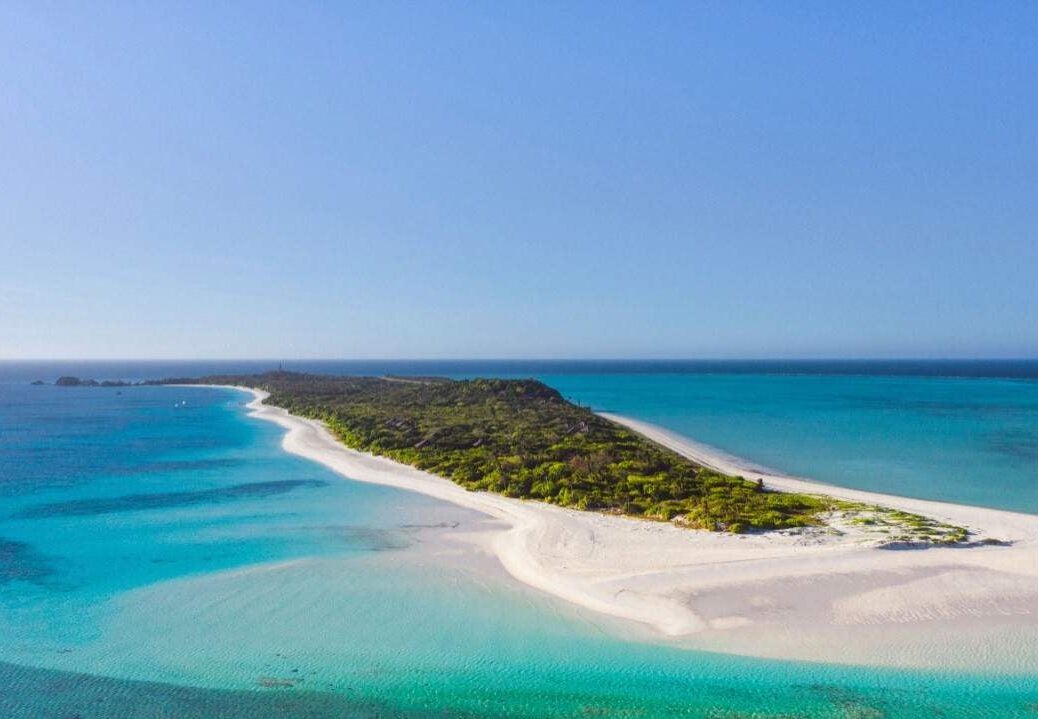 Luxury hotelier Aman hit the jackpot when it opened Amanpulo on a small Philippine island, where spectacular nature is all around, writes Teresa Levonian Cole
Mona the monitor lizard is trespassing on my terrace. She has not been favoured by Mother Nature: not in form, nor in colour, nor yet in personality. She sees me and scarpers, back into the jungly vegetation of the interior.
Stepping off the decking on to the sand, I find myself alone on an as-far-as-the-eye-can-see stretch of floury white shoreline fringing a sea of transparent turquoise and jade. The Sulu Sea. Where the lagoon meets the ocean, the waters darken, and waves break gently on the coral reef.
I am on an island in the Philippines called Pamalican, the 89-hectare home of Amanpulo. So remote is this island that neither it nor the Quiniluban group of islands to which it belongs can be found on most maps or in guide books.
It lies 224 miles south of Manila, accessible only via a 75-minute flight by private plane. If it's pampered escapism you're after, this prelapsarian paradise is the place to be.
Amanpulo – a resort of 60 casitas and villas lining the beach or clinging to the hillside, recently celebrated its quarter-century. It is the seventh hotel in the Aman portfolio.
Built by Filipino architect Francisco Mañosa (who was also responsible for the 'Coconut Palace', the government guest house for visiting dignitaries), it reflects stylishly traditional bahay kubo Filipino houses – all natural narra hardwood, woven rattan, coconut shell and marble mosaic details, with airy pyramidal ceilings and wood shingle roofs.
The pared-back aesthetic, with comfortable linen day beds and sun loungers, is ideal for idling the day away to the soundtrack of whistling orioles and the uh-oh mating song of geckos, known locally as tokays.
Who'd have thought this humble creature is becoming a threatened species, hunted for its medicinal value and exported to China, where it's brewed with goji berries and ginseng and drunk as a kidney tonic? In Pamalican it thrives, unmolested.
Tonics, here, take the form of juices squeezed from fruit and vegetables plucked freshly from the organic garden, where bugs are kept at bay with a pungent mist of chilli, garlic and lemongrass.
Guests are entrusted with buggies to navigate the labyrinthine paths through the interior – up to the hilltop spa, for example, whose open reception sala offers breathtaking views over the treetops to the sea and the lilac outline of Manamoc Island, beyond.
Here, as part of Amanpulo's signature purifying massage, I am 'smoked' with palo santo wood, and pummelled with fragrant oil of sandalwood, seaweed, juniper and rose geranium, while my 'nerve points' are massaged into submission.
It takes just 90 minutes to walk the 3.5 mile periphery of Pamalican, scouting for seashells and corals as you go (be warned: a 20-year prison sentence awaits should you be caught smuggling). Along the shore, herons, egrets and skittish sand plovers do their own thing.
I take a dip in the consommé-warm waters and suddenly find myself no longer alone, encircled by a school of enormous, sulphur-yellow batfish, tame as pets, with sergeant majors fussing all around. The sea, a protected marine sanctuary, is where the action is, offering wonderful dive sites and excellent visibility.
Remarkably, given the temperature (28°C at 20 metres depth), the corals are flourishing. Pink, lilac, blue, yellow, orange, they come in all shapes, with impressive fan corals – gorgonians, as they used to be called – swaying in the current.
Oriental sweetlips, flouncy fins like flamenco dancers, dart about, porcupine fish bury their head in crannies, squid blush in psychedelic hues, iridescent parrot fish – responsible for excreting all those tons of powdery sand – nibble on corals, and stripy clownfish frolic among the feathery tendrils of giant anemones.
But the stars of this underwater drama are the turtles – vast, lumbering creatures on land, where they come to lay their eggs (beloved by Mona and her extended family), in the water they are weightless, effortlessly gliding. In the course of a single dive I see half a dozen – hawksbills and majestic, 160kg green sea turtles: the two species found on Pamalican.
Hooked on life
It feels invidious, after this experience, to go fishing. But I do. With a handline. It requires patience – the fish are adept at snaring the bait while avoiding the hook.
But eventually, I get lucky: a 4kg lapu-lapu (red grouper) engages in battle. It's hard work, I have no purchase on the line – but help is at hand.
We land the fish, photographs are taken, and in the evening, after a cruise to watch the flaming sun plummet beneath the horizon, my fish reappears on a plate, barbecued on the beach where a table has been laid.
We dine by torchlight, the creeping tide our signal to retire. Not that you need to catch your own food. Dining is one of the joys of Amanpulo, with a choice of Asian, Japanese, Filipino and Mediterranean cuisines, served in one of three restaurants – or on the floating, covered bamboo raft known as the Kawayan bar, or in a secret grove of your choice.
One morning a speedboat collects me for breakfast, set up on a sandbar off Manamoc Island – bento boxes of smoked salmon bagels, fruits and pastries beneath a parasol.
It is as though nature's paintbox has run out of all colours but blue. Manamoc, should you choose to visit, is a delightful little island, and a chance to see 'real life'. Picturesque wooden outrigger fishing boats are moored near the landing area, where you are greeted by the powerful perfume of drying sardines.
Fishing, coconuts and seaweed (dried and shipped to Manila to be turned into sandals) are the islanders' livelihood – along with hospitality. Manamoc was a 'ghost island' until Amanpulo opened and offered training and employment to locals.
A foundation set up by Amanpulo's owners and supported by guests also provides much-needed aid to local communities.
Today, 3,600 souls live in three villages on Manamoc and account for 45 per cent of the hotel's 500 staff. We visit the house of Grandma Lula, who weaves hats and baskets of pandanus leaf for the hotel, her gnarled, septuagenarian fingers still nimble.
And we visit the cheery elementary school, whose classrooms are named after the Virtues. The Philippines, after all, has the world's third largest Catholic population, the legacy – along with cock-fighting, so they claim – of 333 years of Spanish rule.
It is a jolly place of toy-town primary colours, well-tended gardens, sandy streets and three-generationson-a-bicycle. Locals will offer you a taste of 'coconut wine' – a white fluid poured straight from a bottle attached to the tree – accept at your peril!
By 6.30pm, back at Pamalican, the sky is inky black, maculated with trillions of tiny dots.
The absence of light pollution makes for perfect stargazing conditions, lying on cushions on the airstrip, gazing heavenwards, with a glass of champagne, bestirring oneself occasionally to peer through a giant telescope. And there's another reason why I love the night: it's when the tiny hawk owl makes his appearance.
I find him clinging, camouflaged, to the vertical trunk of a tree. With an expression of unalloyed fury, he looks more suited to Sycorax than Athena – but adorable for all that. Tucked up in bed, well before the witching hour, I can hear him barking through the night.
Image credit: Aman
Stays at Amanpulo start from £893 per night, including breakfast Web aman.com
Read more
How Raffles is becoming the 'world's best new small hotel group'
Islands in the storm: How the BVI is making a comeback
Malaga: Andalusia's shining light