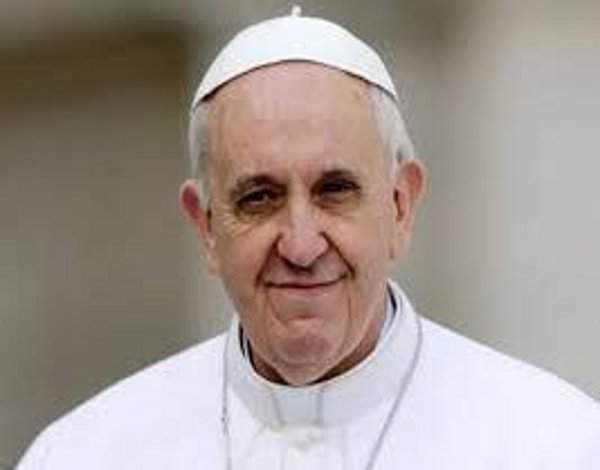 First the new pope shunned his luxurious apartments in the Vatican for more austere spaces, and now he has suspended a bishop accused of living too luxurious a lifestyle. Bishop Franz-Peter Tebartz-van Elst allegedly spent £26 million on revamping his home in the German town of Limburg. The Vatican, which receives 5.2 billion euros annually from a tax on Germans, summoned him to Rome to explain his actions.
Those within his diocese seemed happy that the bishop's return was unlikely. Although the Catholic Church spent an estimated $170 billion in 2010, it has deemed Tebartz-van Elst's own spending to be erroneous. He had initially costed his renovations at a paltry 5.5 million euros.
Francis I is keen to echo the austerity measures undertaken by other governments worldwide. The Vatican, which asked Brasilia to add to their £40 million contribution a further £26 million when the Pope visited Brazil earlier this year, took a dim view of Tebartz-van Elst's first class journey to India to visit the poor.
Tebartz-van Elst's interior design tastes also came under scrutiny. Perhaps referencing the relative luxury and ostentation with which the Catholic Church has been associated for centuries, Tebartz-van Elst told German newspaper Bild: 'Those who know me know that I don't have a pompous lifestyle.'
The Vatican may not be pompous (though it is open to debate) but it certainly has items of luxury, such as its $17 billion collection of art, which Catholic authorities denied they would sell off earlier this year to address world poverty or disease ($7 billion would allow the UN to treat all AIDS suffers). However, it was the bishop's $20,000 bath tub and $34,000 conference table which were deemed excessive.
Pictured left: Pope Frances I
Money has been a problem (in one sense at least) for the Vatican of late. Last month the Vatican's banking service, the Institute of Religious works, had to close branches to counter an alleged money laundering scandal.
Read more on the Vatican Bank scandal
The pope seems eager to root out certain abuses of finances and has made an example of Tebartz-van Elst's excess by expelling him from his diocese. According to the Washington Post the Vatican stressed that Francis took the decision based on 'objective' information.
Recently Francis I tweeted: 'There is no such thing as low-cost Christianity.' This has certainly been true in recent years with tickets to look at the Pope when he visited the UK in 2010 costing £25. The religious organisation has itself spent £15 million on 30 St James' Square in London and $3.3 billion in the US alone on dealing with child abuse and rape allegations.