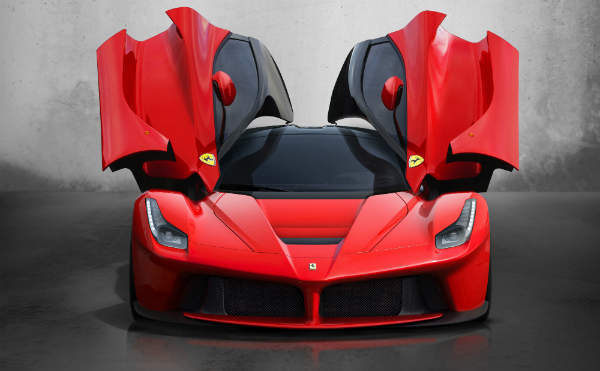 A supercar like LaFerrari is the reason why manufacturers invest so much in Formula 1. The new hybrid integrates the latest and most advanced technology from F1 engineering to make it both quick and green.
This is Ferrari's new flagship car and the manufacturer is saying some of its features will filter down to the rest of its road cars. It is hybrid because it combines a V12 combustion engine with HY-KERS (Kinetic Energy Recovery System) technology. The development converts energy lost under breaking into electric power.
LaFerrari runs on a combination of the combustion engine and HY-KERS but the carmaker says future iterations of the technology could run on electric power alone for short distances.
Only 499 LaFerraris are in production and they have all been reserved. They are priced at £1 million.
Engine: 6.3-litre V12 – 800bhp
Electric motor output (HY-KERS): 163bhp
Power (engine + electric): 963bhp
CO2 emissions: 330g/km
Top speed: 220mph
0-62mph: less than 3s
0-124mph: less than 7s
0-186mph: less than 15s
See other hybrid supercars here.