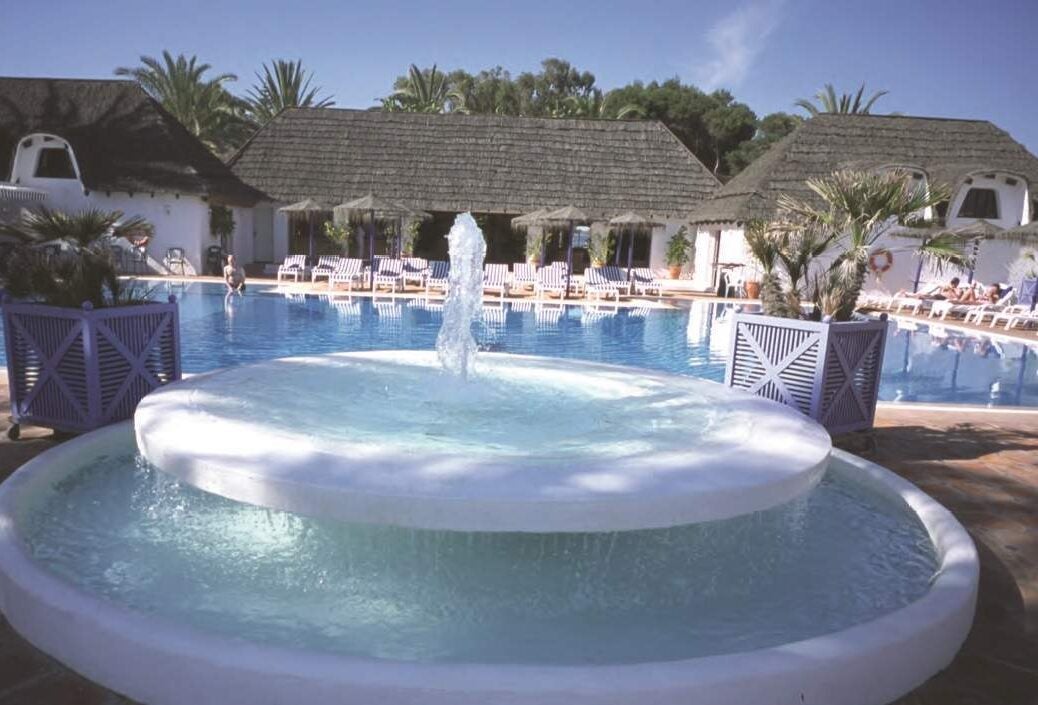 Sunshine is one of life's great health benefits, and it rarely comes more perfectly packaged than in the region around Málaga.
The area has been a magnet for those seeking a good and healthy life for decades — not only does it enjoy sunshine throughout the year, it also has glorious scenery, 160km of magnificent coastline studded with golden beaches, hidden coves, historic villages and pretty towns. And while the area is most famous for its seashore, it also has every type of watersport available. Keeping fit is as easy as breathing by the Mediterranean.
Step back from the coast and you can enjoy the magic of the Ronda and Málaga mountains, offering amazing walks and hikes, mountain bike trailing and horse-riding as well as rock and mountain climbing. And then there's golf. With more than 60 courses to choose from, it has established itself as the main golf destination in Europe. No matter what level you play at, there is a course for you which will stretch and improve your game.
But more than anything, the area is renowned for its hospitality — from five-star hotels to luxury villas, award-winning restaurants to funky beach bars. Most of its food is grown and sourced in the province from the fertile plains, the orchards and olive groves and the vines, as well as the fruits of the Mediterranean, offering the freshest of seafood. These are the true ingredients of the renowned Mediterranean diet, recognised as one of the healthiest eating systems anywhere. The daily and weekly markets abound with sun-kissed fruits and vegetables: golden peaches, crimson tomatoes, vivid salad leaves, deep purple grapes and the zingiest of lemons.
The colours alone are a feel-good factor. Sybarites looking for more of the feel-good factor can head to one of the many spas and wellness centres which can be found both in the luxury hotels of Marbella and Estepona and in stand-alone properties offering body therapies and beauty treatments. For those looking for the more serious side of wellness, the hospitals, clinics and specialists throughout the province offer all that a medical tourist might require. From simple cosmetic procedures through to cardiology or orthopaedic interventions, the area has some of the finest clinics and world-renowned specialists available, with no waiting lists and at much more affordable rates than in the UK. It is also a great place to aid recovery and convalescence.
And while the region may be good for your body, it can also offer treats for the mind and the soul in its great cultural assets. Málaga, after all, was the birthplace of Picasso, so a visit to the Picasso Museum is almost obligatory, as is one to the Roman ruins in the historical centre.
Go a little further and head for the cities of Ronda and Antequerra, which occupy a land somewhere between legend and reality for an unforgettable experience, and spend a day exploring the White Villages — small, pretty, mysterious — which dot the province's interior and have hardly changed in centuries. When all these attractions are taken into consideration, it is hardly surprising that this region has long been one of Europe's most popular vacation choices. Whether it's golf or sailing, architecture or rock-climbing, stress-relieving massages or rejuvenating facial surgery, gourmet experiences or a hedonistic short break, this sunshine state has it all.