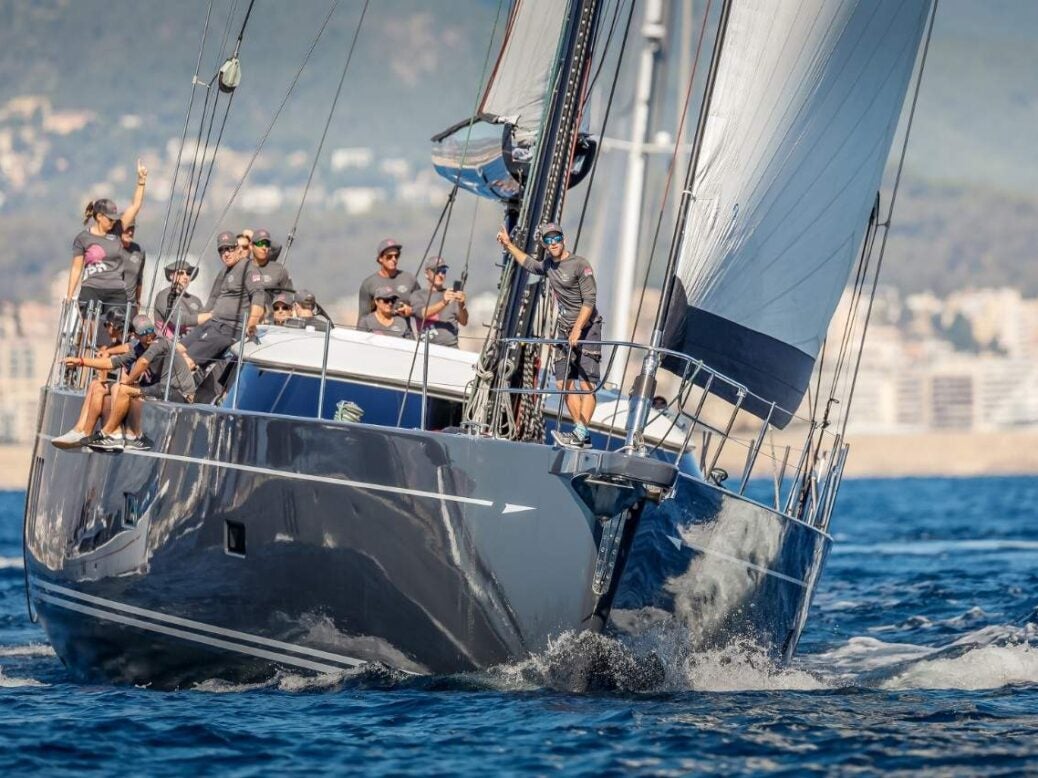 Whether its a custom motorcycle, a vintage marque, or a bespoke superyacht that tickles your fancy, this section covers the vehicles that are moving the jet-set forward in 2019.
In this section, we feature the likes of Sir Jim Ratcliffe, Richard Hadida of Oyster Yachts and Dan Geoghegan of Bicester Heritage
Click here for the Spear's Luxury Index 2019 homepage
Thomas Flohr: Making ­flying simple
Thomas Flohr founded VistaJet in 2004 after making a simple observation: time is the ultimate luxury. It's why the firm only charges flights at a fixed hourly rate, with no depreciation or capital risk. 'You have guaranteed availability anywhere in the world, you pay one price and you have no hassle,' he explains. Flohr also recognised the demand for bringing more luxury to private aviation beyond the aircraft themselves, and the firm continues to evolve in anticipation of consumer trends. In August it launched XO, a digitally powered platform that will provide 'elevated services' to consumers. 'We want to be a major player in the digitalisation of this industry,' Flohr tells Spear's.
Robert Melville: Shi­fting up a gear
'If you drive a Lamborghini you're basically a bit of a knob,' says glasses guru Tom Davies – a man with an eye on design. On the other hand, 'A McLaren has some class to it. You know that if you buy a McLaren, everything will be the best that it could be.' That's largely down to McLaren's design guru Robert Melville, who has been responsible for several of the marque's rainmakers – notably the 720S, the Senna and the new £2 million Speedtail Hyper GT. Woking-based McLaren, which will make 4,700 cars this year and plans to invest £1.2 billion on R&D by 2025, has come a long way in a short time. As one industry watcher tells Spear's, a decade ago 'no one would have thought that a British supercar maker would be giving Ferrari and Lamborghini a run for their money – but they are'.
Adrian Hallmark: The Bentley centurion
Appointed CEO of Bentley in 2018, Adrian Hallmark had the privilege this year of presiding over the famous Crewe marque for its centenary. Under Hallmark's leadership, Bentley has unveiled a stunning new concept car, the sustainable EXP 100 GT, to mark its milestone. 'There is a place for luxury in the future,' says Hallmark, 'if it has purpose and a clear ethical and environmental stance.
Steve Jones: Making motoring history
The Morgan Motor Company, led by CEO Steve Jones, who began his career on the factory floor, celebrated its 110th birthday in 2019 with two bold moves. The first was a change of ownership: Italian firm Invest industrial bought a majority stake and promised to splash the cash to burnish the brand and double production from the current 850 cars a year. (The fourth generation of the Morgan family retains 'stewardship' and a minority share.)
Secondly, Morgan unveiled its new Plus Six model. Hailed as 'a new era of performance and refinement for the Morgan range', the Plus Six is the Malvern marque's first all-new car for 19 years (less than 1 per cent of components are shared with its other cars) and comes with an entirely new platform and a super BMW powerplant that delivers 0-60 in 4.2 seconds. Despite its unmistakable good looks, there are sops to modernity, such as central locking, which help to make it, in the words of Top Gear's review, 'a wild and wonderful sports car that's more liveable than any of its forebears'.
Tom Perry: Your ideal wingman
Cessna planes match 'even the most onerous of conditions', according to Spear's aviation correspondent Ben Griffiths , who was impressed with the ease and engineering of its 206 Stationair. Cessna is part of Textron Aviation, which also includes esteemed brands Beechcraft and Hawker. Tom Perry, vice-president for sales in Europe, is the man prospective buyers in the UK need to speak to. 'Our customers typically like to be involved in the interior design and configuration of the aircraft from the beginning,' says Perry. New to runways is Cessna's Citation Longitude, a super-midsize jet that, the brand says, has cabin sound levels that are twice as quiet as its nearest competition.
Dan Geoghegan: The car's the star
In the six years since acquiring the former RAF Bicester bomber station, Dan Geoghegan has turned Bicester Heritage into a haven for car collectors and dealers. More than 30 specialists are based in the 425-acre site, and its packed calendar of events draws tens of thousands of enthusiasts from all corners of the globe. 'In the words of a specialist, having a business at Bicester Heritage is like being strapped to a rocket,' he beamed to Spear's. 'For the first time ever, you have a one-stop shop where you can buy and sell a vehicle, keep it here, participate in the events but also benefit from the skills and reassuring knowledge.' But Geoghegan is not about to rest on his laurels. Up next: a 344-room hotel.
Richard Hadida: The Oyster catcher
'We're on a roll,' confides Richard Hadida, the owner and CEO of British boat maker Oyster Yachts, who tells Spear's the firm has taken five orders in the past three weeks. But just 18 months ago things couldn't have been more different: the venerable company was heading the way of Davy Jones's locker. Despite a healthy order book, it had hit a cash-flow crisis and fallen into administration.
That's when Hadida – proud owner of 88ft Oyster yacht Lush (pictured) – stepped in. He was on holiday in Cape Town with Eddie Jordan, former owner of Lush. 'We said, "Let's buy it",' Hadida recalls. 'He bottled out, and here I am.'
Hadida, who made his fortune in gaming technology, bought the company, securing its sites and jobs in Southampton and Wroxham in Norfolk, and set about improving its financial management. He also acquired the company that supplies its hulls and started making quality improvements there, too. The company employs about 400 staff.
'It's all on my shoulders, and I am actually happy with that,' says Hadida. The 54-year-old likens luxurious Oysters to Bentleys or Range Rovers and praises their 'go anywhere' prowess. He believes sailing boats are inherently more sustainable that motor-yachts, which will soon be frowned upon ('If Greta gets hold of them when she gets older, she's not going to have it'). What of industry talk about hybrid or renewable technology? 'They couldn't even power the coffee maker on solar,' he says. Hadida has bold ambitions to expand Oyster's six-model range (from 56ft to 122ft) with a smaller yacht in the sub-50ft category.
This will need a new factory and production processes to generate the significantly higher volumes required to compete in this more competitive market. He hopes to start production in early 2021 – sharing his passion for Oyster and sailing with newer buyers. 'What we do is global roaming,' he says of his brand. 'You can take your home around the world in a way you can't do with anything else.' Oysters, he says, are 'sold and built to last'. 'We live in a disposable world,' he adds. 'But there are some things that stand the test of time.'
James Edmiston: Mast master
James Edmiston, whose father Nicholas founded the company in 1996, took the helm as CEO in 2014, having already been an influential figure at the business for many years. Edmiston has skilfully navigated the digital terrain and strengthened its standing as a name synonymous with some of the world's most desirable and important boat builders such as Kismet, Nero and Air. Edmiston's focus on the largest yachts has served it well, its boss tells Spear's: 'The top end of the market has been strong in 2019 – particularly for very large charters.
Markus Bucher: High flier
The only Swiss company to develop, produce and sell aircraft to a global clientele, Pilatus is 80 this year and is still at the forefront of private aviation. That's largely thanks to its CEO, Markus Bucher. Take its PC-12, which has undergone improvements including changes to its winglets and other tweaks. 'We are not ones to rest on our laurels,' Bucher has said, explaining that remaining grounded is, ironically, the best way to reach new heights.
Sir Jim Ratcliffe: All-terrain investment vehicles
The UK's richest man might have made his £21 billion fortune in petrochemicals, but a series of recent acquisitions has seen Ineos founder Sir Jim Ratcliffe build a presence in luxury. In 2017 he bought Belstaff, the motorcycle-inspired fashion brand whose waxed jackets have been worn by Steve McQueen and David Beckham. Then, this August, he announced plans to build a spiritual successor to Land Rover's discontinued Defender model. Ratcliffe intends to create up to 500 jobs and manufacture his own 4×4, the Grenadier, from a facility in South Wales.
Alec Sharp: Two wheels, one dream
How do you enter an industry that is dominated by a small cadre of top-end brands? That was the question that faced 24-year-old Alec Sharp when he set up Old Empire Motorcycles in 2012. The answer was to provide custom-made motorcycles of the highest order. Based in a workshop near Diss in Norfolk, the firm offers a 'custom motorcycle concept build', which enables clients to begin the process with a mere idea and watch it transform into a living, breathing dream machine.
Click here for the Spear's Luxury Index 2019 homepage
More from the Spear's Luxury index 2019:
The Spear's Luxury Index: Homes and Design
The Spear's Luxury Index 2019: Hospitality and Travel
The Spear's Luxury Index 2019: Watches, Accessories and Collections
The Spear's Luxury Index 2019: Fashion