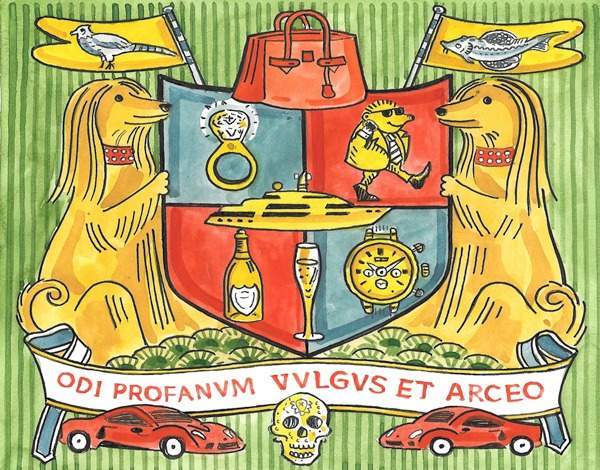 The 2019 Spear's Luxury Index presents the 100 leading figures in luxury today: the tastemakers and trendsetters perfecting the art of living well
From hoteliers and horologists to tailors, interior designers and jewellers, all the denizens of the inaugural Spear's Luxury Index have something in common. Each one has taken good living to another level. But there are differences between them, as well.
Our list includes aesthetes with an unrivalled eye for detail, such as Martin Brudnizki, the British-based Swede who has Annabel's and other boldface names on his CV. There are entrepreneurs, like Richard Hadida, who saved the boat maker Oyster Yachts from Davy Jones's locker, and Luca Faloni, who is using his consultancy background to build the menswear label of the future.
Meanwhile, the Countess of Lucan, Anne-Sofie Foghsgaard, represents a new type of country sports apparel that's fit for a night on the town, while HRH the Duke of Kent is recognised for playing an ambassadorial role on behalf of Backes & Strauss watches. We also dip into the networks of Quintessentially's almost impossibly youthful CEO Annastasia Seebohm, and Radio HP's Nigel Hadden-Paton.
And, of course, there are 93 more innovators and visionaries that we haven't mentioned. Every one of them is doing something remarkable; find out what it is below.
The Spear's edit runs from stewards of legendary brands, to boundary-pushing creative forces such as Rihanna and Virgil Abloh.
These purveyors of style are always one step ahead of the trends. From ceiling to floor, this is what the future of living looks like.
Is a custom motorcycle, vintage car, or bespoke superyacht more your speed? These are the vehicles moving the jet-set forward into 2020.
From Old Masters to Omega watches, guns to Goyard, these experts have got you covered.
Whether you're after a once-in-a-lifetime adventure holiday, or simply the Platonic form of a weekend in the country, these are the people to make it happen.
The essential digest for gourmands of all tastes.