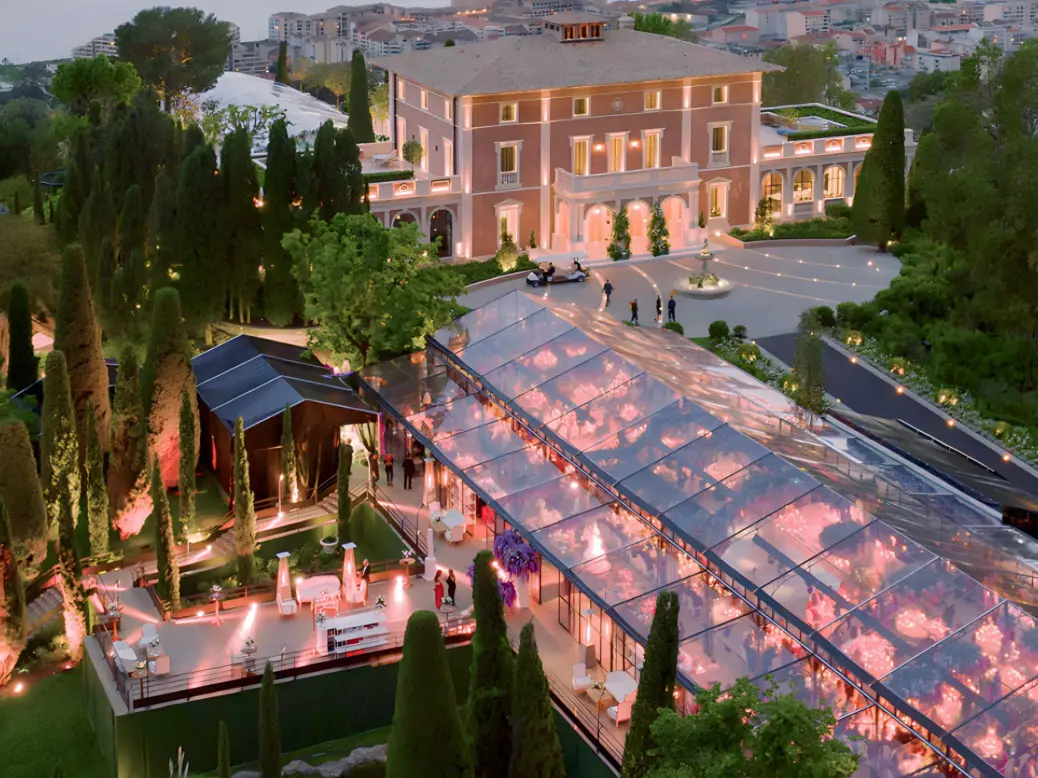 The lid was lifted on the mysterious world of luxury billionaire weddings when Nicola Peltz and Brooklyn Beckham's former wedding planners were hit with a $159,000 lawsuit. The power struggle sees Nicola's billionaire father, Nelson Peltz, face off against Arianna Grijalba and Nicole Braghin, managing partners at Plan Design Events.
The lawsuit claims that both Grijalba and Braghin oversold their capabilities in organising a wedding of such magnitude. Meanwhile, the two wedding planners argue that the Peltz family was demanding and difficult to work with, even going so far as to label the senior Peltz as a 'bully billionaire'.
While the battle is still ongoing with little indication of who will emerge victorious, it brings into question what it truly takes to plan a wedding for the elite. When clients range from royalty to rock stars and celebrities to CEOs, the pressure is certainly turned up for wedding planners who are expected to pull out all the stops for their client's big day.
[See also: The top wedding planners for high-net-worth individuals]
Racking up receipts: how much can a wedding cost?
Weddings don't come cheap and for couples who are looking to go the full nine yards, the bills can add up. An article printed by The Telegraph in early 2023 revealed that the cost of an average wedding is £21,403. It might sound like a significant sum but for a luxury wedding planner, that figure would stretch little beyond their client's budget for flowers.
Sarah Haywood, an award-winning British wedding planner whose client book includes pop stars, royalty and Fortune 500 CEOs, tells Spear's that at the extreme, she has seen clients spend up to £60 million on their big day—although for a typical wealthy client, 'several million would be more accurate.' How does one spend such an exorbitant sum? 'You do that by flying everybody in private [jets], putting them up for several days, eating the finest food, drinking the finest wines and champagnes, and having it go on for several days with hundreds of people,' she says.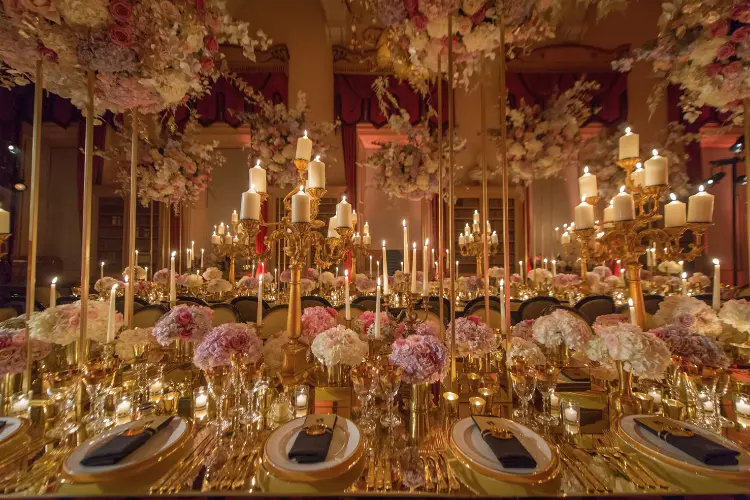 For truly discerning clients, the monetary amount attributed to the day of the wedding pales in comparison to the days running up to the wedding. When Haywood first embarked into the world of event planning in 1998, she notes that 'a wedding would be judged based on what it looks like'. Now the importance of aesthetics has given way to the significance of guest experience. 'People judge a wedding based on what it feels like.'
The rise of the 'experiential' wedding
In some cases, this can mean a wedding planner is asked to arrange a full suite of service for the couple's guests: from organising private jets and chauffeur-driven Rolls Royces to suites at luxury hotels and headline performances by figures like Andrea Bocelli. In other cases, it comes down to the finer details. 'You could put someone sitting in front of a £5,000 floral arrangement on a table but if you give them a cheap chicken dinner and a glass of warm white wine, that's what they'll remember. And what's worse than that, [your guests] might remember that you spent a lot on flowers but didn't really care about their experience,' she remarks.
Across the pond, Miami-based luxury event planner Colin Cowie has noticed the same focus on guest experience when it comes to organising a wedding for HNW clients. His firm offers clients a 'guest concierge' service which kicks in as soon as the first save-the-date card has been sent out. 'We want the guest experience to be flawless,' he says. 'The guest concierge is at the airport to greet you. They make sure we know everything from whether you've got a peanut allergy to what type of wine you like.'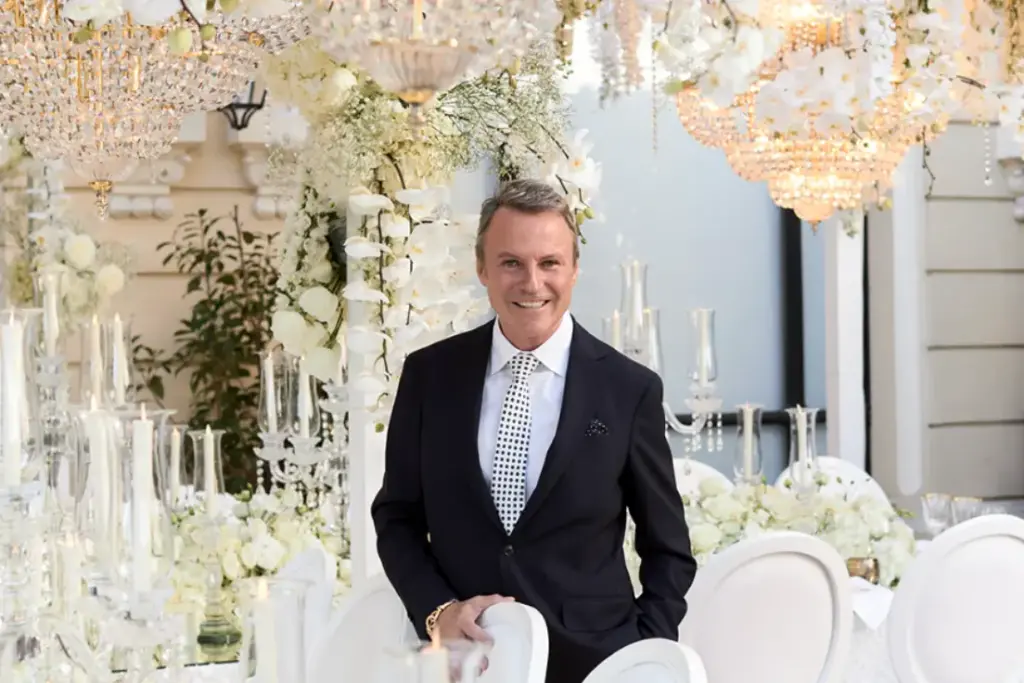 Cowie is the go-to event planner for Hollywood's biggest A-listers including Oprah Winfrey, Ryan Seacrest, Jennifer Aniston, Kim Kardashian and Tom Cruise. Some of his most notable weddings include the recent nuptials of Jennifer Lopez to Ben Affleck and the Emir of Qatar to his bride.
Building lifelong relationships
While the most significant relationship forged in a wedding is undoubtedly between the bride and groom, Cowie says that the nature of his work often means that he also builds lifelong relationships with his clients. 'I've had clients where I've done their weddings, their children's bar mitzvahs, and then I've done their children's weddings,' he tells Spear's.
It's the hands-on approach that is required when organising events of this calibre that closely bonds the engaged couple with their wedding planner. From organising travel and logistics for destination weddings to arranging Michelin-starred food and beverage, luxury wedding planners are on call 24/7. While it's no easy feat, the payoff can be extraordinary. 'Every time I work, I've given you a piece of my heart, my soul and half an inch on my hairline,' quips Cowie. 'But that's what it takes to make magic.'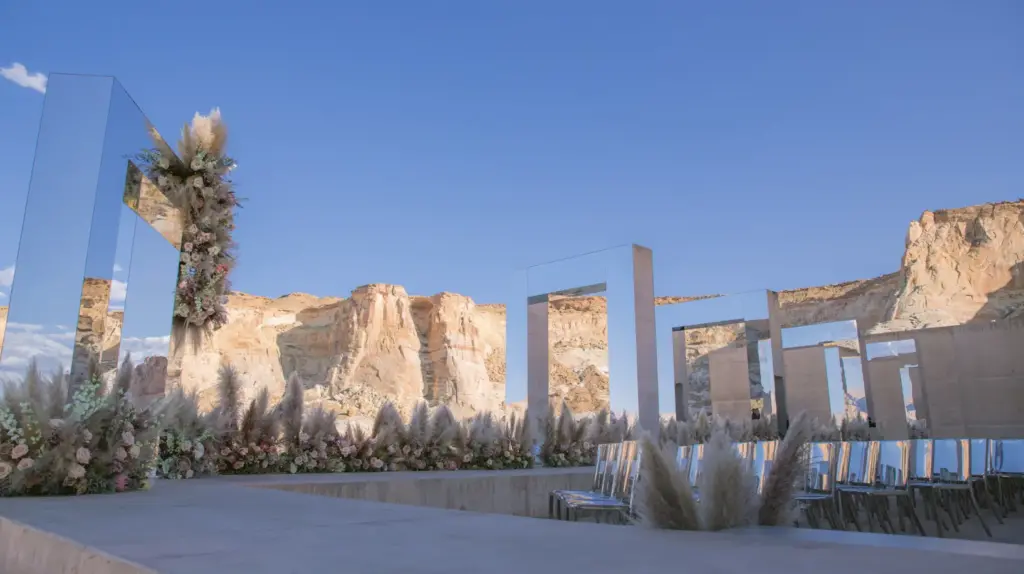 Some days are far from glamorous. While there are occasions when couples and planners become fast friends, it's just as likely that one would encounter a difficult couple.
After the level of success that Cowie has reached, he has little patience for demanding clients and will refuse to take on a couple if he suspects trouble ahead. His policy is simple: 'We're far too good, far too nice and far too fabulous to be treated disrespectfully.'
Discretion and anonymity: the pillars of luxury wedding planning
It's a motto that similarly seems to be echoed by Haywood, although she remains tight-lipped about any difficult clients. Her company's byword is discretion and for 80 per cent of the weddings she plans, she is asked to sign an NDA.
This isn't unusual in the world of billionaire weddings. Clients either hope to avoid making a splash on front pages or seek to prevent their wedding planners from using their names for self-promotion. Take Alex Fitzgibbons, CEO of industry veteran Fait Accompli.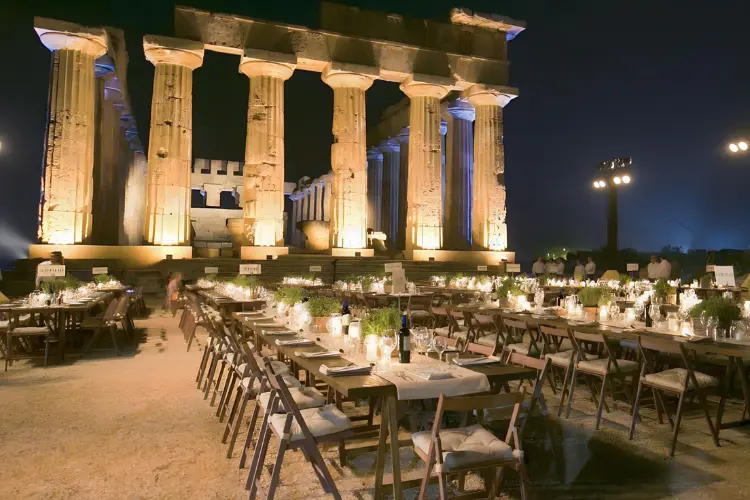 Fitzgibbons' clients include the Prince and Princess of Wales and the Duke and Duchess of Sussex. The firm was even rumoured to have been a favourite of the late Princess Diana. When asked by Spear's what it takes to attract such esteemed clientele, he says: 'We don't do any PR, we don't do any marketing, we don't have Instagram. That probably means we're better suited to some clients than others.'
Though he chooses not to expand on the 'others' he refers to, the implication is clear. Celebrities who want their weddings to become tabloid fodder are unlikely to seek out the event planners of Fait Accompli, Colin Cowie or Sarah Haywood. 
Similar to Fitzgibbons, Haywood says her clients aren't celebrities — or at least not the sort of celebrities who 'are looking for us to get their weddings sponsored'. The celebrities she does work with are a different breed altogether and would 'be hiring us for our discretion'. Think A-listers and aristocrats.
The future of the luxury wedding planning industry
Wedding planners were hit hard during the coronavirus pandemic and are facing another punch with the economic downturn. According to the UK Weddings Taskforce — an industry body co-founded by Haywood that acts as an official liaison between the government and wedding planning businesses — over 264,000 weddings in the country had been postponed in 2020.
Of course, it's a different story altogether for the luxury wedding planning industry. For any couple looking to spend £60 million on their big day, it's unlikely that the possibility of a recession would be a bitter pill to swallow.
Cowie's filled schedule for the next two years shows little sign of global economic turmoil. Consequently, his outlook on the situation is decidedly optimistic and appropriately romantic. 'While nothing is recession-proof, the wedding market makes economies recession-resistant because love never goes out of style and it doesn't wait for anyone,' he says. 
It's arguably a viewpoint that some sceptics would doubt. And perhaps they'd be right to. After all, it has also long been said that love doesn't come with a price tag. Someone clearly forgot to take into account the wedding bill.