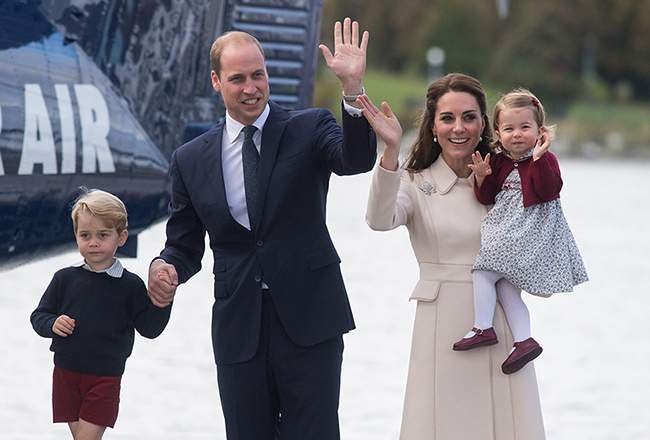 News this week that the Duke and Duchess of Cambridge are expecting their third child is cause for celebration for UK plc as well as the Royal Family, says Alec Marsh
The announcement this week that the Duke and Duchess of Cambridge – 'Wills and Kate' if you prefer – are expecting their third child is more than just wonderful news on personal or even constitutional level, it's also potentially great news for the UK economy.
For following the population surge of the baby boomer years – one mirrored, or fostered, depending on your point of view – by the Queen and the Duke of Edinburgh, who four children themselves between 1948 and 1964 – Britain's birthdate stabilised and has started to fall. And royal family fortunes followed: come the 1980s, when Britain's population was nearing 60 million, our monarch found herself with four adult offspring and only one Civil List to go around. That led to a certain degree of circumspection on the child front, and the much written-about royal 'two child rule' seems to have come into force. And Britain seemed to follow suit.
Where 20 years ago British women were having on average 2.4 children, this slipped 10 years ago to 1.9 children, falling to just 1.81 in 2016 – certainly not enough to keep the show going, when you consider the challenges of our ageing population. (It was enough, mind you, for economists like Jim O'Neil – he who coined the expression 'Brics' – to assert that because of demographic shifts that Britain would have the biggest economy in Europe by 2050.) When you consider that back in 1964 – when the Earl of Wessex was born – at the peak of the baby boom, the average woman was have 2.93 children, the demographic shift in fertility is apparent.
So what happens next? Once you drop down to two, and things move on, you have to start staff-up again (as they say in HR). So where the Queen has four, but Charles has two, so it's logical for William to have three. After all, everyone needs insurance. Don't forget that King George III had 15 children but between them they struggled until the birth of Queen Victoria in 1819 – she being the daughter of the fourth son and fifth child of old King George himself – to generate a legitimate heir, proving that it's not as easy as it might look.
Then there's the business of what Prince Harry might get up to. If we assume that goes on to have his Windsor two, then that gives Charles' offspring's generation five children (assuming that the Cambridges stop at three), against the eight children of Charles's own sibling group. So on that basis of the inner circle – or Balcony is perhaps a more refined term in the context of Buckingham Palace – the future Royal Family unit is still tighter.
But that is beside the point: in going for a third the Cambridges are leading the way and setting a good example. In the last decade the population of Britain has surged on the back of immigration – from around 60 million to 65 million today. But with popular disquiet about the impact of mass migration no longer something that political elites are prepared to ignore (post-Brexit referendum) and with Britain's departure from the EU upon us, we still need to think about where the workers of the future are going to come from.
And there's only really one place if you look at the figures: in 2004 there were four workers for every pensioner. By the 2050s this ratio is expected to fall to 2:1. Those born in 1900 could expect to live 10 or 11 years longer than 65, those born in 1980 can now expect to live between 20-23 years after their 65 birthday, depending if they're a man or woman. As a result, the population of Britain is due to hit 73 million by 2037, according to the ONS – just in time to board the High Speed 2 train from London to Birmingham.
So how on earth are we going to pay for it all? Well, as well as judiciously creeping up the retirement age to encourage more of us to remain economically active for longer, we also have to have more kids. Not a ridiculous amount, of course – not the full first XI – but a few more, to help keep the economy powering ahead and to keep us all in mobility scooters for years to come. It might also mean that O'Neill's prediction about the UK becoming the largest economy in Europe might still come true, too, despite all the Brexit moans.
And that's why new of the Cambridges' 'heir and two spares' could scarce have come at a better moment. Once again the Windsors are showing Britons the way.
Alec Marsh is editor of Spear's