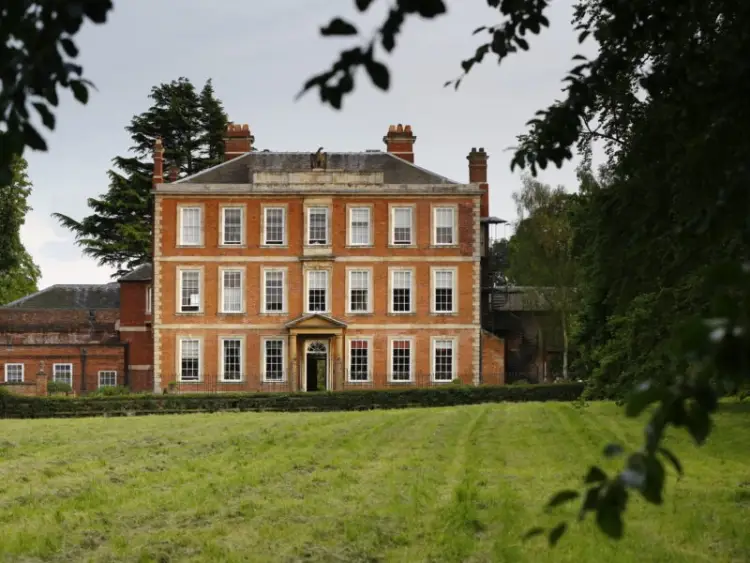 Rasika Sittamparam explores the beautiful estate hidden just outside York's historical centre.
Spear's is naturally interested in the preservation of cultural heritage, so when an opportunity to visit a National Trust owned and managed country hotel appeared, it was an easy yes. Middlethorpe Hall is part of a trio of estates within the Historic House Hotels collection, the largest donation ever made to the National Trust.
It was also a yes because I had earlier planned a weekend break to York and was looking for a quiet alternative to The Grand – the only 5-star hotel in this tiny city seemed uncomfortably close to the station. Middlethorpe is not only a 6-minute drive away, but is also hidden from the bustle of tourism which, while keeping the city alive, is also something you want to avoid on a Bank Holiday weekend. (At The Grand, you probably wouldn't have a chance to). Promo materials tout Middlethorpe as the best place to stay on race days, since it overlooks York Racecourse. It used to be a hotspot for HNW revellers too in the 1970s during its brief incarnation as Brummels, a genteel country nightclub.
The red brick and limestone building was surprisingly small in stature, but the greeting we received upon arrival made us think it packed a punch. Enter general manager Lionel Chatard with a spring in his step, a Frenchman with a passion for Yorkshire who welcomed us as warmly and as humanly possible, pointing to the fact that since it was the first of May, he was busy collecting lilies in the grounds. I later realised it's a French Labour Day tradition practiced since the 16th century to symbolise luck and new beginnings. As I checked into the pleasantly pink White Rose Suite this floral sentiment carried on – flower arrangements are the pride of the hotel and you can request a personalised bouquet to suit your stay. I specified that I liked daffodils, and Chatard and his team (which included an army of garden volunteers) didn't disappoint.
I was surprised by the quality of the afternoon tea, which in my experience, is often an afterthought. While sipping my Lapsang Suchong, I enjoyed the star of the stand – the black pudding sausage roll which was peppery, respectfully salted and with a velvety yet flaky structure that felt comforting in my mouth. The caramel and praline éclair was another standout.
Dinner and breakfast were also agreeable affairs, but a very special mention must be made of the black pudding, a recurring theme on your stay if you are an ardent fry up fan. I must confess that for the past decade I'd been in the UK, I've hated black pudding with a passion. I'm usually at pains to make sure my full English comes without the black stuff, but my time at the Middlethorpe has given me pause for thought. The black pudding has a very pleasant texture, creamy without crumbling and delicately crisped on the outside. The taste was addictive; not at all like the mouthful of iron flavour I'd been avoiding all these years.
The gardens and grounds deserve a special mention, as they were respectfully wild in parts while also having the appearance of being painstakingly maintained. Middlethorpe's 20 acres were inspired by the works of Fanny Rollo Wilkinson, Britain's first woman landscape gardener and whose father owned the estate. The hotel recently celebrated this pioneer by revealing a York Civic Trust blue plaque.
But why would I return to this hotel so far up North (for a Londoner)? While there were many pleasant points during my stay, the main reason would be the conductor of the orchestra himself. Chatard is by far the most singular general manager I've met in my seven-years at Spear's. While being attentive and delightful, he made subtle recommendations to make my stay more special (the evening service at the York Minster a particular highlight). If you see Chatard jogging along his usual circuit, do expect him to wave enthusiastically at you. A little birdie told me that he recently orchestrated a last minute proposal which involved researching which flowers suited the Persephone and Hades love story – and that he even consulted a former guest who knew Greek history for help, wrote poetry in calligraphy and presented a flower basket with a store-shipped pomegranate in it, with the proposal jewellery. This is indeed a man who will gladly go the extra mile for you, and for that reason, and his delightful resident cat, I will be planning another excursion to York again.