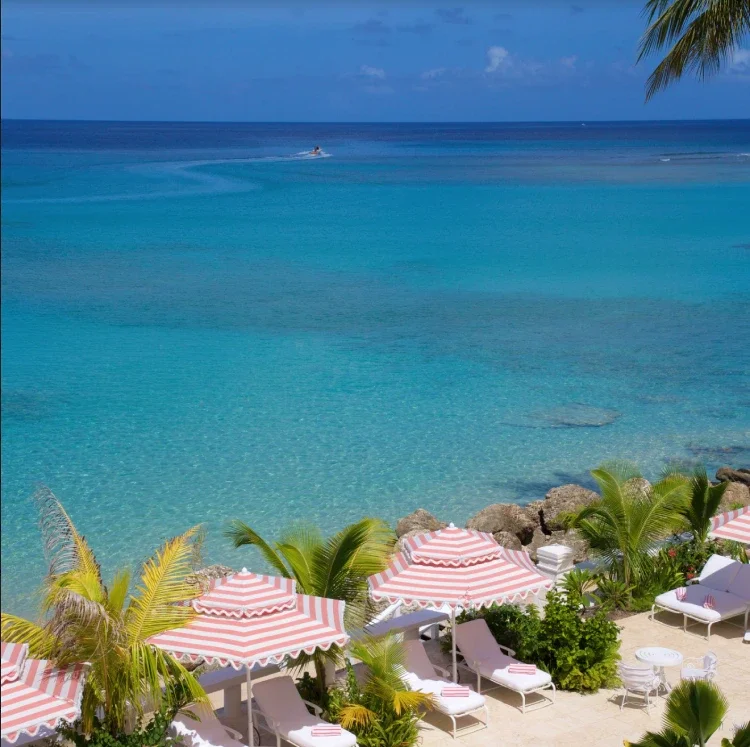 Cobblers Cove, a grande dame of the Caribbean, has true staying power, finds Rasika Sittamparam
Hollywood A-listers, jet setters and the English aristocracy seeking a uniquely Bajan escape in Barbados have been visiting Cobblers Cove since its opening in the 1940s. This grande dame of a hotel, with powder pink interiors, lies in tranquil Speightstown on the west coast of Barbados – and is as welcoming as the sea breeze from the glistening Caribbean Sea.
Alan Godsal (who sometimes accompanied Princess Margaret about town) inherited the former plantation house that is now home the hotel from his great-uncle in 1944. When he died in 2011, there was talk of the property being sold off. But Alan's son, entrepreneur Hugh Godsal, was left the property in his late father's will and didn't have the heart to give it up. What's more, his wife Sam Godsal, an author and fashion MA graduate from Central Saint Martins, had a clear vision of the property's future.
Sam brought in Colefax & Fowler upholstery, coral stone flooring and iconic parasols custom-made in Santa Monica. These all remain and have only been complemented by a refurbishment completed in 2021. This collaboration with Lulu Lytle of Soane Britain has only zooshed up the 40 suites further – think pretty chintz curtains, locally hand-printed linens and the comfiest of rattan furniture in the entrance hallway, drawing room and its honeymoon suites, Camelot and Colleton.
The brilliant staff ­– who work under the tutelage of charming general manager, Joanna Roterberg, who was hired in 2020 – help to make this an establishment that caters equally well to those who want to relax as it does to adventure seekers. During my stay I was determined to swim with green turtles, as it was mating season when I visited. And the Cobblers Cove team did everything in their power to make it so.
On my first boat trip, we admired neighbouring properties – as well as Rihanna's snazzy superyacht, the 52-metre Latitude, built by Benetti. But no turtles appeared, even though our guide threw out chunks of meaty fish in three separate locations. As we returned, visibly disappointed, Roterberg made sure that our wishes were fulfilled — she organised a follow-up boat trip which was eventually fruitful — at least one green turtle came out to play.
Caribbean hotels that cater to an international crowd can sometimes eschew local cuisine. Not here. Cobblers Cove's restaurant flaunts authentic local flavours with fresh produce. What's even more impressive is that the Bajan steak and a variety of fish dishes are as lean and healthy as they are delicious. The appetite for healthy, nutritious food extends to breakfast, where a selection of ginger and turmeric shots is on offer. Indeed, Gwyneth Paltrow's Goop – no less – has declared that the Cobblers Cove restaurant is 'often hailed as the best on the island'.
The highlight of the trip for me was my meeting with Lou and Dale, our hiking guides from Kilimanjaro Connections, introduced via Roterberg. Lou's encyclopaedic knowledge of history, local geography and Barbadian plants will delight any experiential traveller, while Dale's gentle guidance and her subtle encouragement of stragglers (I was unfortunately one) will make the experience enjoyable even for the most sedentary of C-suiters.
The duo, who gifted us with a bottle of Mount Gay on our last day, made me realise that the thing that will make visitors return perpetually, well into the future, is the enduring warmth of Bajan hospitality. And what better place to enjoy this, and the rest that Barbados has to offer, than from the setting of Cobblers Cove's captivating property. Dame Judi Dench reportedly returns every year – and I can see why.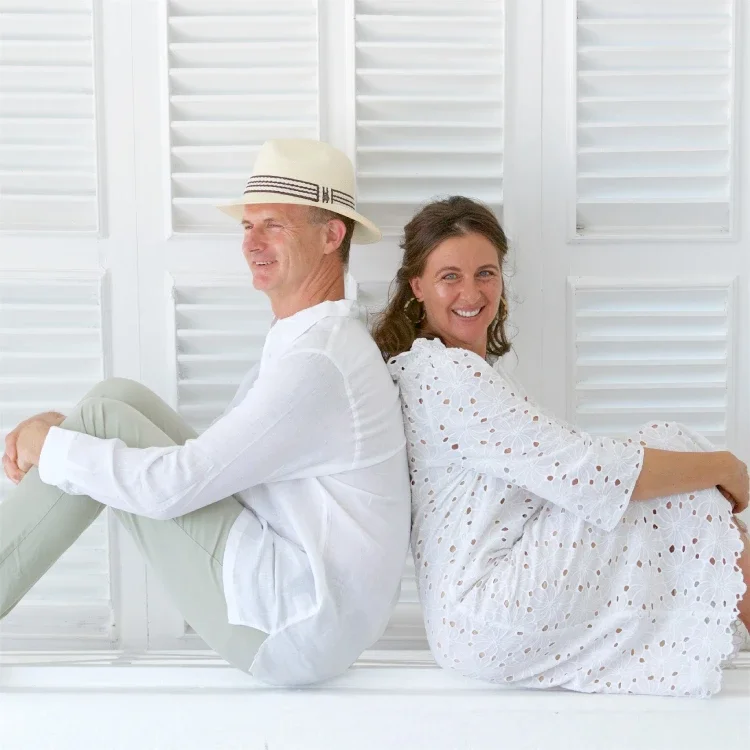 Current owners Hugh and Sam Godsal
Black Tomato can arrange seven nights at Cobblers Cove in a garden room from £5,800 pp including flights with British Airways, private transfers and breakfast. (www.blacktomato.com / +44 207 426 9888)
Room rates start from £650
More from Spear's
Inside Hotel Byblos, the St. Tropez hotel that's nothing short of legendary
The best travel companies for HNWs in 2022
The Best Interior Designers for High-Net-Worth Individuals 2022
Cecil Balmond OBE and his son John see 'light at the end of the tunnel' in Sri Lanka