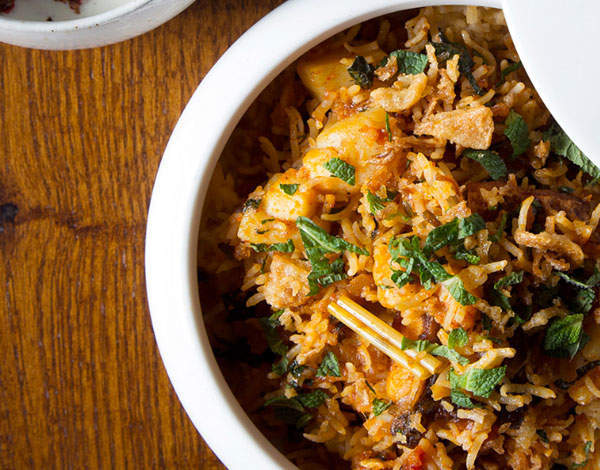 Marylebone and the area around its high street has become hot property in the restaurant trade. As much as you don't want to give it all the credit, the Chiltern Firehouse has had a fair bit to do with it. I've still not eaten there, and to be honest I probably never will.
At this point I'd rather wait for Nuno Medes to open his reincarnation of Viajante and go there instead. But in the meantime, there is plenty of other restaurant activity in the area to keep you busy – here are three spots that I've recently visited:
Opso opened a few weeks ago on Paddington Street just off Marylebone High Street. It is a modern Greek offering sat directly opposite the Real Greek, which I find rather amusing. They serve 'social food', which is just another way to say sharing plates that come out of the kitchen as and when they are ready.
The room is rather nicely done with bleached woods and soft metal accents on the stools and lights, though they have committed the cardinal sin of using fake plants, which I absolutely loath, though I'm sure not everyone inspects the foliage so closely.
The food is more modern European than noticeably Greek with one or two exceptions including that luokomades and the big old plate of feta cheese. Some things we ate were lovely – the tarama cream was delicate and silky and the koulouri bread with goat's milk curd was very interesting and worth a try.
Wild boar sausage with celeriac remoulade was light and nicely gamey, however, the lamb shank with orzo, lemongrass and tomato marmalade was less of a hit. The meat itself was very tender but the orzo, which I'd hoped would be intensely savoury in flavour, was instead half way to rice pudding.
Dishes in general were at the sweeter end of the scale with jams accompanying cheese and meat platters. That level of sweetness isn't to my taste, though I may have just chosen badly. I didn't feel the Greek vibe as much as I'd hoped but it is still a lovely place to sit and enjoy a little koulouri and taramas.
10 Paddington St, W1U 5QL, Marylebone, London
The Providores and Tapa Room is literally three minutes up the road from Opso. The downstairs tapa room is very informal and always packed full of people, while upstairs you will find a calm dining room with white tablecloths and huge windows looking out over the High Street.
I've eaten downstairs here many times but only tried the restaurant last week. The food is fusion, which normally fills me with fear, but I actually had a very lovely meal here. Once again there isn't a conventional starter/main set up rather a selection of smaller dishes to choose from, but they are at least brought to you in a sensible progression – you start with soups, then vegetarian dishes before progressing to your meat and fish.
Pan-fried scallops with celeriac puree, fennel, apple, radish and yuzu sounds a little busy but worked well with its many fresh and delicate flavours. The beef pesto (marinated beef fillet with chard, courgette and beetroot in a garlic dressing with pesto) was tender with a serious pesto punch, which I personally love.
The waiting staff were absolutely charming and went out of their way to be helpful and, although my pudding wasn't hugely successful as a dish, over all it was a great evening. Plus there is the advantage here of choice – so if you're not feeling like a big meal the downstairs bar is a great alternative. It has a good selection of smaller dishes to pick at while you enjoy their extensive selection of wines from New Zealand. They do a great brunch too, which is worth noting for the weekend.
109 Marylebone High Street, London, W1U 4RX
Trishna is simply wonderful. Run by chef-proprietor Karam Sethi, who is also behind the so-popular-you-can't-get-in-for-months Gymkhana, it offers Michelin-starred Indian food in an elegant and understated room. Pretty much the exact opposite of your usual night out at a curry house.
The menu is extensive and exciting, celebrating the coastal flavours of southwest India. A word of warning – if like me you're not great with spicy food there is no way to know how hot something is from the menu. I advise you ask the staff if you're a bit more korma than vindaloo. Not that you'll find either of those dishes on the menu.
Highlights from my recent visit included the Tandoori Lamb Chops, which are utterly delicious. Flavoured with a heady mix of kashmiri chilli and ginger they are juicy but with those delightful crispy edges that everyone always fights over. The Kori Gassi – a curry of chicken drumsticks, Mangalorean spices and coconut – is quite outstanding as is the Guinea Fowl Tikka. Rice is perfectly cooked and the breads are free of grease, beautifully light and probably far too easy to eat.
A word of warning: the green chillis in the green chilli salad brought tears to the eyes of grown men and drove them to neat whiskey. So just be careful and don't feel the need to show off, it might backfire horribly. Dishes here are simply presented and created using carefully sourced ingredients, including a great selection of British seafood.
Wine pairings are exceptionally good and they have a specialist selection of Indian beers too. I advise you walk straight past the Chiltern Firehouse and try to find a table here instead.
15 -17 Blandford Street, Marylebone Village, London, W1U 3DG