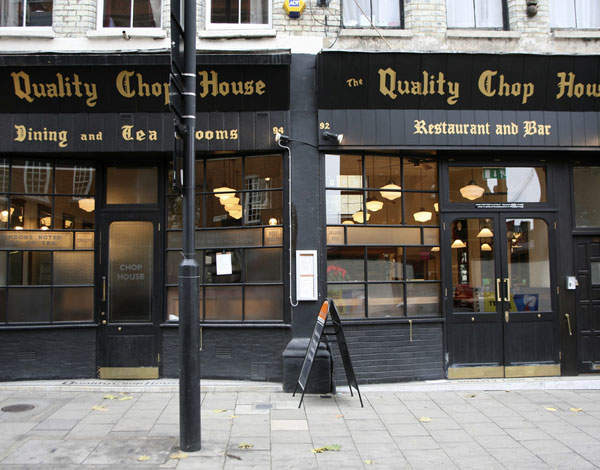 The World Of Fine Wine recently announced the results of their inaugural awards – judging restaurants' wine lists and awarding one, two and three stars to the best of the bunch.
London did rather well with seventeen restaurants being awarded the highest rating. I've had a look over the list and have put together my top three. I know little about wine, so I am trusting their good judgment on the wine list and adding my own greedy knowledge of the food to come up with this list.
Hélène Darroze at The Connaught
The food at Hélène Darroze is magnificent, the room is splendid and they clearly have a wine list to match. Given great praise for its 'considered selection of the best Champagne houses, including verticals of old vintages of their top wines' it feels rather rude to not have a glass of something fizzy next time you pop in for a bite to eat.
Yes, it is not the world's cheapest restaurant but whenever you go it will be worth it and if you do want to protect the purse a little they have a wonderful lunch menu that starts at just £30. With an increased focus on seasonal, artisan produced ingredients there are few restaurants that will give you a better representation of summer over the coming months.
www.the-connaught.co.uk/mayfair-restaurants/helene-darroze
The Greenhouse
A Mayfair classic, and no doubt a favourite with many Spear's readers, The Greenhouse offers two Michelin-starred French cuisine. It is a lovely spot, tucked down a little mews road and at the end of a tree-lined path. On the wine side, the judges praised The Greenhouse for 'an elegant list that is concerned as much by where a wine's at as where it's from'.
Even I know that you can have a great wine in your cellar that might need to wait a year or two longer before you drink it. Trusting that your sommelier will bring you a wine at its height is a wonderful thing, and clearly here there will be no question that whatever is in your glass is at its most drinkable.
www.greenhouserestaurant.co.uk
The Quality Chop House
I love this place. Everything that Will Lander and his team do is simple, tasty and well thought through. There are no Michelin stars here but that matters not one jot. The food is perfectly cooked, seasoned sympathetically and most importantly made using the highest quality seasonal ingredients.
Will has a great wine pedigree so it comes as no shock to find him winning three stars and a special award for the Best Short Wine List in Europe. Described by the judges as 'a masterpiece of brevity, offering a world of vinous pleasure in its 125 selections' you can choose your wine quickly and easily here. There is no pretention, just great wine, good food in a relaxed and welcoming environment.
Read the whole list here