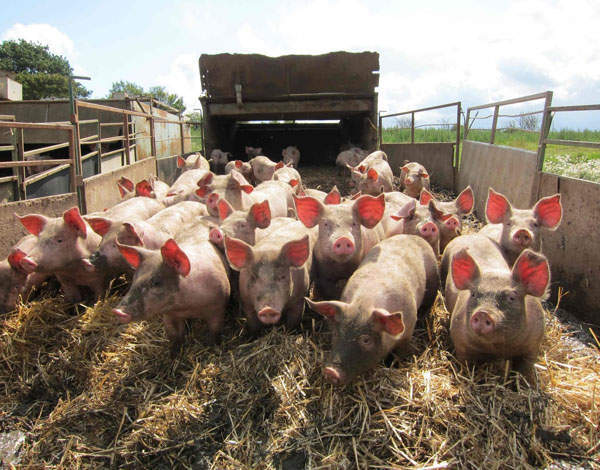 I am very anti food waste, as I'm sure many of you are, and so it irritates me hugely to know that such a large proportion of our food gets thrown away. This often leads me to mild over eating so that I cannot be accused of wasting anything in my fridge, or indeed on a dinner plate – be it mine or that of anyone I know well enough – in a restaurant.
There has been much on this topic in the papers over the past few years and now there is a new campaign called The PIG Idea. The idea here is to support the feeding of waste food and swill to pigs rather than simply throwing it away. It is not only environmentally friendly and ridiculously logical but it also frees up food resources for human consumption. You can read the full manifesto, objectives and further information on the scheme at www.thepigidea.org.
To help launch this campaign there will be a 'Pig Feast' on Thursday 21 November in Trafalgar Square, where they will be serving complimentary pork dishes from top London restaurants – including Bistro Bruno Loubert, Wahaca, Soho House and several D&D restaurants – to the public between 12 noon and 4pm. And yes, the pork they will be serving has been reared on food waste such as spent brewer's grains, whey and unsold fruit and vegetables at Stepney City Farm.
Go along, support the scheme and follow progress at #PigIdeaFeast @ThePigIdea