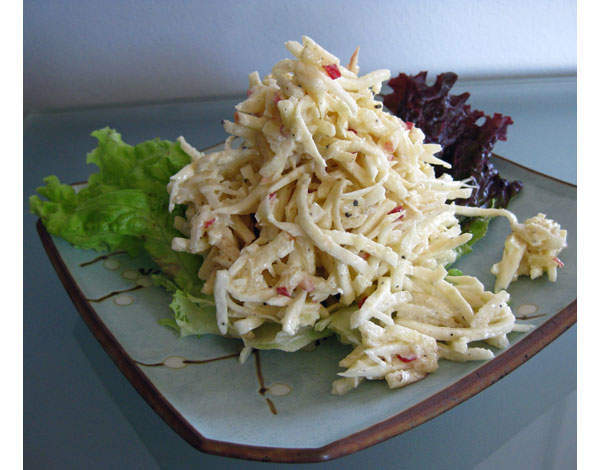 This weekend promises a little sunshine. This means that there will be swathes of men heading to B&Q to purchase barbeques and monstrously oversized grills to fill their patios with. While we all love a good sausage, there is more to the summer barbeque than just the meat. There are some lovely side dishes you can make that will put vegetables back in the frame.
I've collected a few of my favourites together so you can have some colourful options to go with those steaks, burgers, whole chicken and sausages.
Smoked beetroot salad with herb butter
On a recent trip to Sweden this was made for me as a little starter. It is so simple and as summery as it gets, working beautifully as a side dish. If you don't want to smoke your beetroot you don't have to, it just adds a little extra flavour and utilises the barbeque.
2-3 beetroots per person, depending on the size of your beetroot
Fresh thyme, oregano and parsley – approximately a handful of each
Good quality butter – don't use cheap stuff here, it really isn't worth it
Some salad leaves – young leaves and butter lettuce are best
Sea salt (Maldon or something similar, smoked if you have it)
If you'd like to put your beets on the barbeque, wash them and snip the greens off then put them inside some doubled thickness lightly oiled tin foil with a few little holes punched in to allow the smoke through. Place on to the coals of the barbeque – at a medium heat, not flaming – and leave for 30-40 minutes until tender.
Remove from the barbeque very carefully with tongs and remove the skin of the beetroot. Chop your beets into quarters and once cooled mix in with the salad leaves and a few sprigs of the herbs.
In another bowl mix as much butter as you would like with some fresh thyme and oregano leaves and some chopped parsley and season with salt to taste.
Either serve on individual plates with a small knob of butter or leave as a big bowl of beetroot salad with the butter on the side for your guests to help themselves to.
Grilled courgette and aubergine salad with a spiced yoghurt dressing
This is a simple side dish that is full of colour and flavour. Particularly good with lamb or chicken.
Half a courgette and aubergine per person
200g plain natural yoghurt
½ tsp za'atar and sumac (adjust to taste)
A pinch of cumin (adjust to taste)
Lemon juice
Olive oil
Salt to taste
First you need to prepare your vegetables. Cut into long strips down the length of the courgette and aubergine. Aubergine strips should be about half a centimetre in thickness and the courgette about half that. You can either grill these on the rack of your barbeque or if you are preparing in advance simply in a dish under the grill in your oven. Cook until soft and slightly charred. Remove from the oven and coat with a small amount of oil and lemon juice. Put into your serving dish.
You might have noticed that I am leaving a little of the work up to you when it comes to measurements for the seasonings of the yoghurt dressing. This is because so much of this comes down to personal preference. You might want less cumin and more za'atar or the other way around. You should play around a bit with this dressing until you find a combination that works for you. Simply mix the yoghurt with your herbs, spices and salt to taste. Drizzle a little over the vegetables and leave the rest to the side in a small bowl.
Celeriac remoulade
So, admittedly this isn't particularly colourful and I know it is technically out of season and therefore a bit naughty but it is such a great side dish for a barbeque. Perfect with all meats, particularly sausages.
1 medium sized celeriac (roughly 450g)
4 tbsp of good mayonnaise
2 tbsp crème fraiche
1 tbsp German table mustard
½ tbsp grain mustard
1 tbsp chopped chives
1 tbsp chopped parsley
Salt and pepper to taste
Peel and shred the celeriac – you are going for coleslaw-sized bits of celeriac here. Mix the remaining ingredients together in a bowl and season to taste. Dress the shredded celeriac with the dressing and voila, all done.
If you want to be more in keeping with the seasons you can use the same dressing for a coleslaw with carrots, cabbage and red onion.