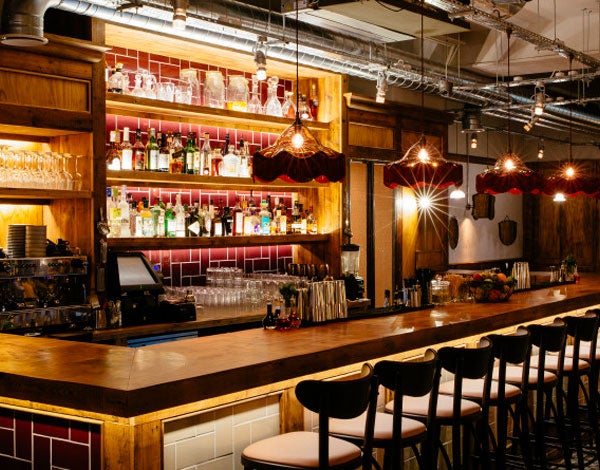 For years now London has been going crazy for South American cuisine and cocktails. From Pisco sours to pea guacamole, sea bass ceviche with tiger's milk to quinoa salad, a carousel of Latin flavours have been entertaining the palates of foodies. With so many options to pick from, both new and old, here is a rundown of the spots you want to visit before the city overdoses on flavoursome cold fish in a somewhat tangy sauce.
Lima, the capital's first Michelin-starred Peruvian restaurant (dish pictured below), has now been entertaining Fitzrovia with its decadent and exotic menu for so long that it's opened up a second spot, Lima Floral, to cater to its loyal fans. The Amazonian fish with raw cacao is incredible, washed down with an almost limitless selection of regional wines.
Like Lima, Ceviche (dish pictured top) was one of the first on the scene. With branches now in Soho, and Old Street, and sister restaurant Andina, it has monopolised London's insatiable demand for ceviche. The tiradito apasionado (raw salmon with passion fruit tiger's milk) is a unique combination bursting with flavour. The buzz, particularly in the Soho branch, lasts long into the night, full of young movers and shakers sharing anticuchos (small dishes) and fried-fish-filled steamed buns, a Korean influence on an otherwise authentic Peruvian meal.
For the Euro-international crowd in Marylebone, Pachamama (pictured below) has been a revelation. A stark basement has been transformed into a exotic cave of Latino flair, where private parties can be had in the alcoves and raucous dinners dominate the night. I have it on good authority, as I couldn't quite get my head around the idea of eating the animal, that the Somerset goat pachamanca (a type of stew) with mustard seeds is a revelation. There is talk of a second site opening in the not too distant future.
For a more sophisticated and certainly more expensive option, try Peyote, Mayfair's premier Mexican-themed hangout. With a sophisticated menu and a fairly abrasive front desk who charge for cancellations under 24 hours, it does take itself rather seriously, but then again the quality of the food, to some tastes anyway, justifies the attitude.
If you are indulging in a spot of shopping at Selfridges and fancy something light and zesty along Latin lines, and don't mind waiting for your food, try the recently opened Molé on Picton Place, just opposite the retail behemoth. Naturally, as the name suggests, guacamole features heavily on the menu, a godsend for avocado lovers. The tuna tostada with avocado oil was easy enough, and the sea bass fillets with avocado cream continued the theme, only to be let down by the lack of an avocado-themed dessert.
With so many Latin options right now, the Thames seems to be flowing with tiger's milk and avocado oil. Enjoy the samba while it lasts because, as it goes in the industry, London may soon find a new flavour of the month.