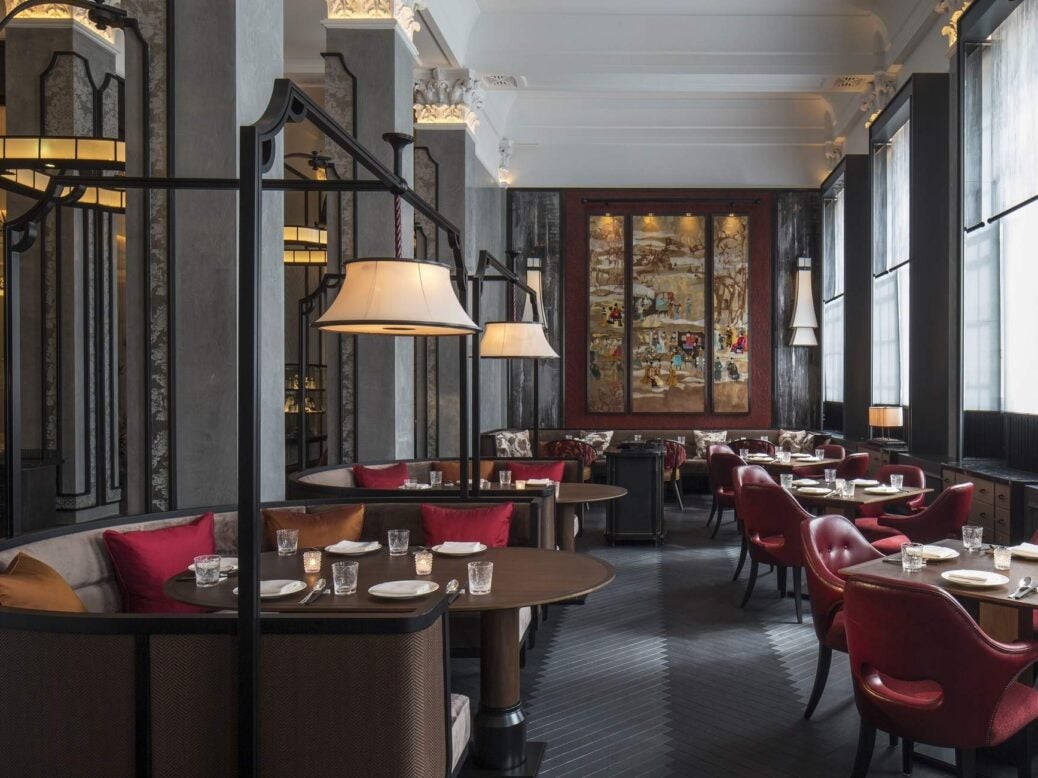 Ronel Lehmann is impressed by the fine cuisine at Mei Ume, and leaves certain that he plans to return
There are always moments before any notable occasion when you get interrupted by an emailed form asking whether you have any special dietary requests or food allergies. I have a standard reply which my mother would be proud to read "I eat what I am given." So, it was with a little extra deliberation and understanding after all that festive eating so early in the New Year, I approached my guest the day before, to ask whether there was any cuisine which might be preferable.
Two plums and Four Seasons later, we were seated promptly by the receptionist still clutching our winter overcoats. For a brief moment, I wasn't sure whether we were leaving before we had arrived. When ushered to a table reserved for us, we selected another away from other diners, in favour of more solitude where our busy conversation attempted to take preference over the choice of bottled still, bottled sparkling or a jug of tap water.
The two drinks menus were then carefully positioned on top of each other directly in front of us, but it took a concerted request to the waiter before the food menus arrived. And then we had to ask for the music volume to be reduced, never a good sign. The administrative functions expected of us finally completed, we ventured unsure about what the Far East would hold, citing Japanese and Chinese influences, in quick succession.
I myself always favoured school dinners because there was no choice, and you didn't have to expend time choosing between Mongolian or Hereford beef. We opted for the latter which had a fiery pepper after taste to clear all the senses and together with the roasted black cod, asparagus and jasmine rice, provided a sumptuous experience. The cod was placed on a high steam boat and it was a delicate operation to not tip over the full contents and embarrass ourselves. The wine waiter helped us to select a carafe of Japanese sake which was a perfect accompaniment to the main dishes and allowed us to break the January dry rule. Rice wine never ceases to amaze me, it doesn't appear at first blush to be alcohol and served in bowls which could easily resemble green tea. The carafe was endlessly poured never running out. I decided not to mention the starter of sushi of salmon and avocado, five pieces between two people, why not offer three pieces each for equal sharing?
Pudding was executed quickly, the Yuzu crème brûlée and requisite side scoop of granite was served in a dish which was so rough on the inside, it precluded scraping of the spoon, with which to enjoy every last morsel of delight. My guest selected three scoops of exotic colourful flavours, one of which melted into a molten like lime lava soup, without the volcanic eruption.
We left confident in the knowledge that we would definitely return, maybe this time to try and locate a plum, which had evaded us, bar the picturesque décor.
Ronel Lehmann is Founder and Chief Executive of Finito
finito.org.uk