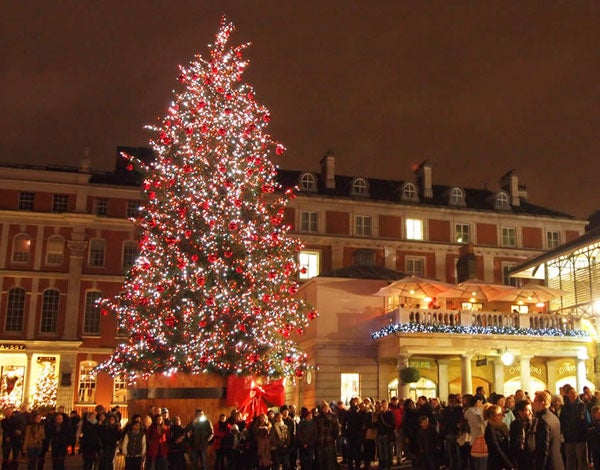 As Christmas lights begin to appear in their familiar formations, so too does the wave of wintry (and not so wintry) pop-ups, adorning squares, industrial spaces and long-standing favourites alike. From exotically-themed extravaganzas to seasonal specials, London is full of fantastic ways to bring in the festive season in style.
The pop-up events currently taking London by storm draw their inspiration from two of our favourite culinary traditions – Italian and Japanese. A biannual celebration of all things Italian, the House of Peroni returns to London on Brick Lane. Housing an array of themed experience rooms and all things Peroni, the brand hopes to welcome you into the most hospitable of traditional Italian homes, where guests relax, eat and (obviously) drink lots of their beer.
The star draw for the pop-up is Michelin-starred chef Accursio Craparo, who has lovingly designed a five-course private dining experience, for which advanced booking is highly recommended.
Meanwhile, London street-food and bar specialist Night Tales have taken out a colossal space in Red Market, Shoreditch, to turn the space for eight action-packed weeks into a bustling Tokyo backstreet.
With four different cocktail bars guests will not go thirsty, and pop-ups by favourites Patty & Bun and Bubbledogs are serving their usual fare with a Japanese twist, so the event stays true to its theme. Ingeniously, they have also created Japanese houses within the space available for private hire for the evening. Very intimate!
The review hub Yelp has organised a three-day mulled wine festival in Covent Garden which finishes tomorrow (14 November). Mulled wine specialists from across the land will converge on one of London's busiest tourist destinations, serving their warm wintry wine, and if the weather isn't too icy, frozen cocktail specialists L.I.C will be serving a mulled wine frozen cocktail.
Launched in conjunction with the turning-on of the Covent Garden Christmas lights, the whole piazza will be on theme, with musical specials, festive trees and (back by popular demand) the giant reindeer.
If you can't get enough of the Christmas spirit, in a few short days Marylebone will take its turn to brighten up the night sky with its seasonal decorations. On Wednesday 18 November from 3.30 to 6.30pm, Marylebone will go Christmas crackers, with the Howard de Walden Estate promising a true village affair.
Most of Marylebone High Street's favourites will be out in force, serving up seasonal treats, such as Orrery Epicerie, who will be providing delicious panettone alongside mulled wine and mince pies. If that wasn't enough to stir your seasonal good will, this year the lighting is in aid of Age UK Westminster, allowing everyone to enjoy themselves in true festive style while giving something back as well.
With so many exciting events, pop-up and seasonal, London is really gearing up for the festive period. It will be hard not to be jolly!