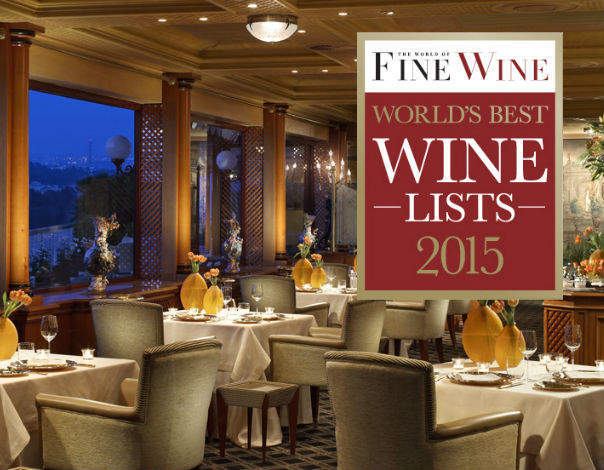 The awards have quickly established themselves as some of the best in the world. Last year saw Palais Coburg Residenz in Vienna, Austria win World's Best Wine List and Restaurant Gordon Ramsay in London was awarded a three star rating.
Upon receiving his award last year Ramsay said: "It's just fantastic news that the wine list at Restaurant Gordon Ramsay has been recognised in this way. The entire team there work tirelessly to deliver the ultimate experience in wine, food and service for all to enjoy. I'm very proud of all of them."
The awards celebrate the importance of a good wine selection with three main categories for winners – one, two and three star. Only the very best restaurants are awarded the top three star rating, with only 225 three star ratings awarded worldwide in 2014.
Winners of a three star rating will then be considered for a range of awards within each of the different regions worldwide, including Best Overall in Region, Best Champagne and Sparkling Wine List and many more.
This year there will be even more categories than 2014, including Best New Restaurant Wine List, Best Wine & Food Pairing Menu, Best Wine Bar List, Best Hotel Wine List, Best Medium-Size Wine List (fewer than 500 wines), Best Short Wine List (fewer than 200 wines), and the Best Design/Most Original Wine List.
Last year's panel included Gerard Basset MS MW (former World Sommelier Champion), Ch'ng Poh Tiong, Andrew Jefford, Elin McCoy (Bloomberg Correspondent) and Tom Stevenson.
The World of Fine Wine, a quarterly publication, has been named Louis Roederer International Wine Publication of the Year for three years running. They take a sophisticated approach to the assessment of fine wine, appealing to a broad spectrum of wine lovers.
All entries must be submitted by October 17th 2014.