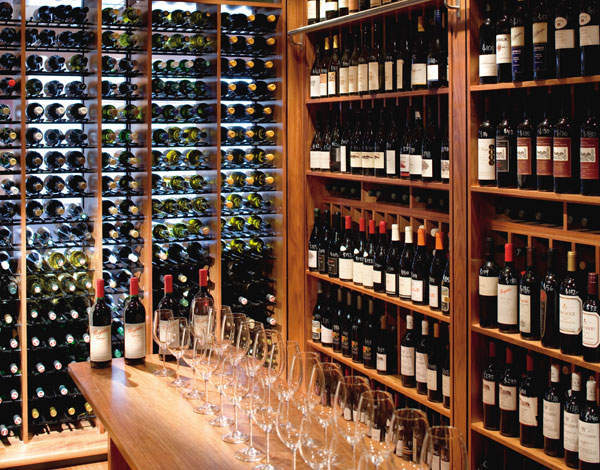 Author: by Spear's Editorial
Over the past decade managing a portfolio of assets online, also known as self-directed portfolio management, has become the norm for investors in equity markets. Now it is time for those investing in wine to uncork these advantages.
These online platforms are classically integrated with online trading exchanges. This allows private clients complete control of their portfolios, transparency of market pricing, trends and supporting information, and gives them direct access to global markets.
The principles of online portfolio management and direct access to global markets have spread into many other business sectors. For example, Bullionvault made accessible the wholesale pure gold markets to consumers at low commission rates.
Read more on fine wine from Spear's
Until last year, peer-to-peer fine wine trading was the preserve of professionals. As a consumer you couldn't store wine in a professional bond (wine warehouse) of choice and trade directly into the secondary wine market. Collectors had to go through the traditional channels such as auction houses and brokers.
For a collector, the essential starting point is being able to catalogue and value a collection via online portfolio management tools. Consumers lack the inventory management systems that trade participants take for granted, and commonly lose track of exactly what they own and where it's stored. Portfolio management gives collectors the tools to organise, analyse and take decisions about what they wish to drink, lay down or sell.
For any self-directed private client, price discovery is a precondition. Yet it hasn't been straightforward until recently. There's always been an abundance of pricing data online thanks to Wine-Searcher and Google, but making sense of it and finding a reliable market level price – the point at which a wine is likely to find a ready market – requires analysis and a lot of processing.
My own personal experience was typical. Like many collectors, I found it hard to keep the record of my wines up to date, while the process of self-valuation and evaluation was hopelessly time-consuming. It frustrated me that the status quo commonly meant waiting months before receiving payment for wines sold on my behalf.
That was the impetus for spending 2011 researching the market. I discovered I was part of a £2 billion-plus global and growing industry and that my needs as a collector and enthusiast were widely shared. For a solution to be viable, we knew we had to build both world-class portfolio management and an integrated peer-to-peer trading exchange. Wineowners.com took twenty months to create.
For a market to thrive, participants must be protected by transparent and safe trading practices, which need to reflect the peculiarities of a market. Fine wine buyers must have the option to inspect condition, check provenance and be permitted to accept or reject matched offers to their bids. Assuring the buyer's position in this unique way may seem odd, but there's a very good reason for it: one case of wine isn't indistinguishable from another (due to variables such as storage environment, tax status, and packaging).
Portfolio management needs pricing, charting, reviews and scores (the equivalent of analyst reports), drinking dates, producer profiles – everything that self-directed investors take for granted in mainstream investments.
Integrating portfolio management with a peer-to-peer trading exchange streamlines an otherwise lengthy process. Selling wine through market intermediaries can be time consuming. Payment for wine sold through them might take weeks or months to come through.
First the collector needs to get quotes, decide what to sell through whom, then has to instruct transfer of the wine to the intermediary's storage location where it can be inspected. Only then is it put up for sale. This necessitates undue movement of wine and increases the risk of exposing it to variation in temperature, especially during the warmer months.
By contrast, a decentralised inspection and tracking model streamlines existing market practice. Inspections are carried out in whichever specialist wine storage facility the wine is held, the wine's condition is protected, and trades can be settled and transfer to the buyer can be completed in a day or so.
But does the nature of the market justify this kind of transformation? Wine is the most popular of all treasure assets, with half of all high net worth individuals (based on 2013 research of Spear's readership) choosing to lay down fine wine.
Relative scarcity and demand drive collectible markets and fine wine fits the bill due to its relative liquidity thanks to widespread demand. A market for treasure assets becomes especially attractive when:
1. Demand is going global;
2. Supply is limited;
3. Authoritative information and analysis tools bring transparency to a market.
All of these preconditions are now in place for the fine wine market. A portfolio management platform is arguably even more important to wine lovers than investors in equities, gold, property and other regulated assets. Buying and selling may be an important part of constructing and managing a wine collection, but it's as important for the online platform to be informative, fun and reflective of fine wine appreciation in every sense of the word.
Nick Martin is founder of www.wineowners.com which enables collectors to catalogue, update, manage, analyse, value and track a fine wine portfolio. Its integrated fine wine exchange connects buyers and sellers, whether private collectors or trade participants.